Code BA21110901: Pocket Barometer Thermometer Compass Compendium by BENETFINK & Co., c. 1880

This is a rare compendium dating from late 1800s. It is housed in a leathered wooden case that is still in excellent condition, without damage and a string hinge. It has a push button to open the lid and is cushioned with green velvet. The case measures approximately 57mm in diameter and has 37mm height.

The Barometer:

The barometer is housed in a gilt metal case that is still in excellent condition. It has a silvered dial that is engraved from 22 to 31 inches of mercury. It has a rotating bezel to use the altimeter function.Inside the rotated bezel is housed a chapter ring engraved with altitude scale from 0 to 1000 feet. The dial is marked with information: RAIN, CHANGE, FAIR indications and the retailers information: BENETFINK & Co., CHEAPSIDE, LONDON. The pressure is indicated by a blued steel hand. The dial is covered with a thick glass crystal in excellent condition. A hole is set at the rear of the case at the five position, with the calibrating screw inside. The barometer is working order and is very sensitive to the air bag test. It measures around 47mm in diameter.

The Thermometer:

Inside the front lid of the external case, is housed a small mercury thermometer with Fahrenheit degrees scale. The thread of mercury is unbroken as it should. It is on working order and indicates the correct temperature.

The Compass:

The front lid of the external case has an inset compass with a mother of pearl SINGERS PATENT floating dial. The dial is covered with a bevelled glass crystal without any chips or scratches. It is in excellent working order and finds North without any problem. The compass inset diameter is approximately 22m.

This kind of compendium is considered as rare and would make a great addition to a serious collection.
Price: US $465 (Lay-by Plan Available)
Shipping: FREE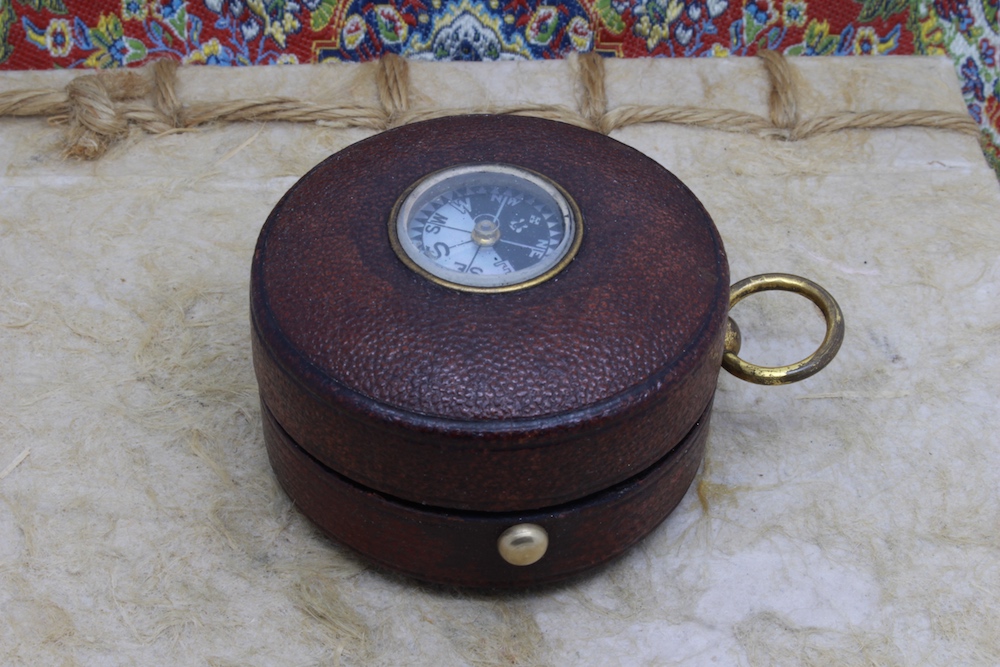 ---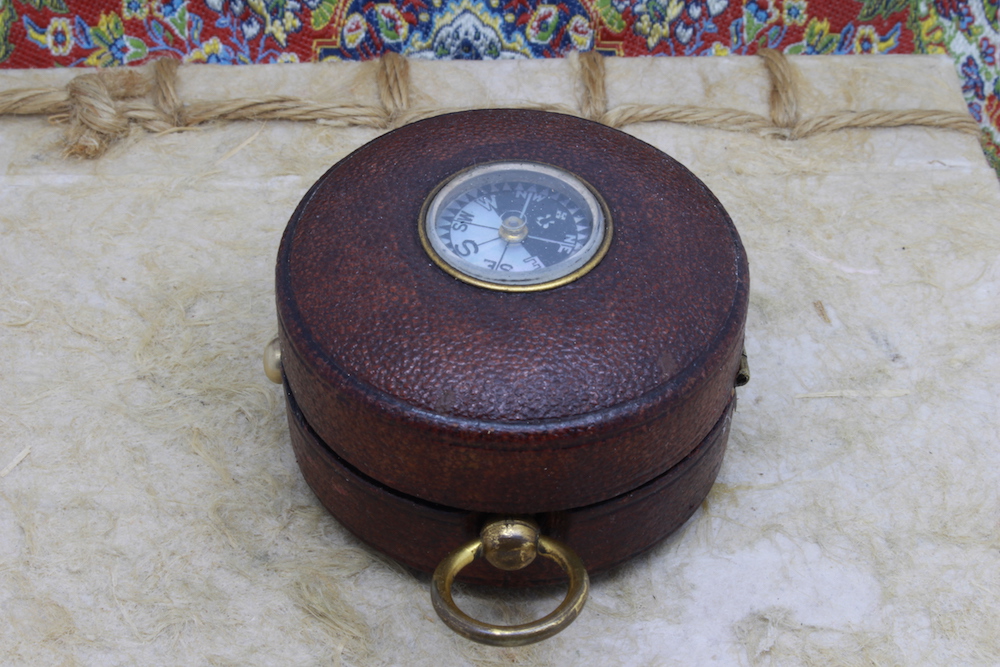 ---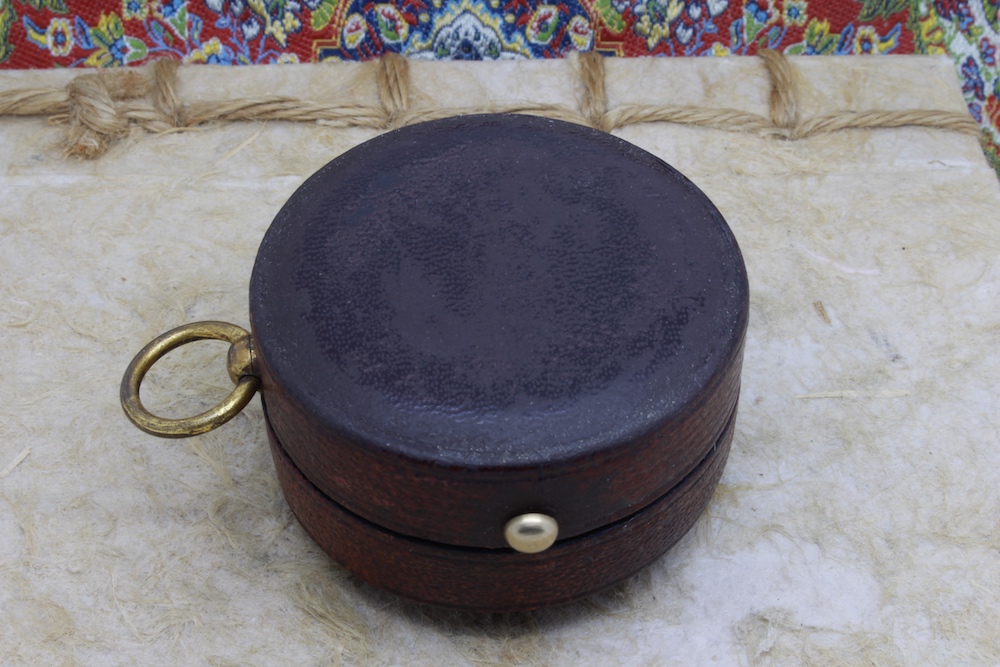 ---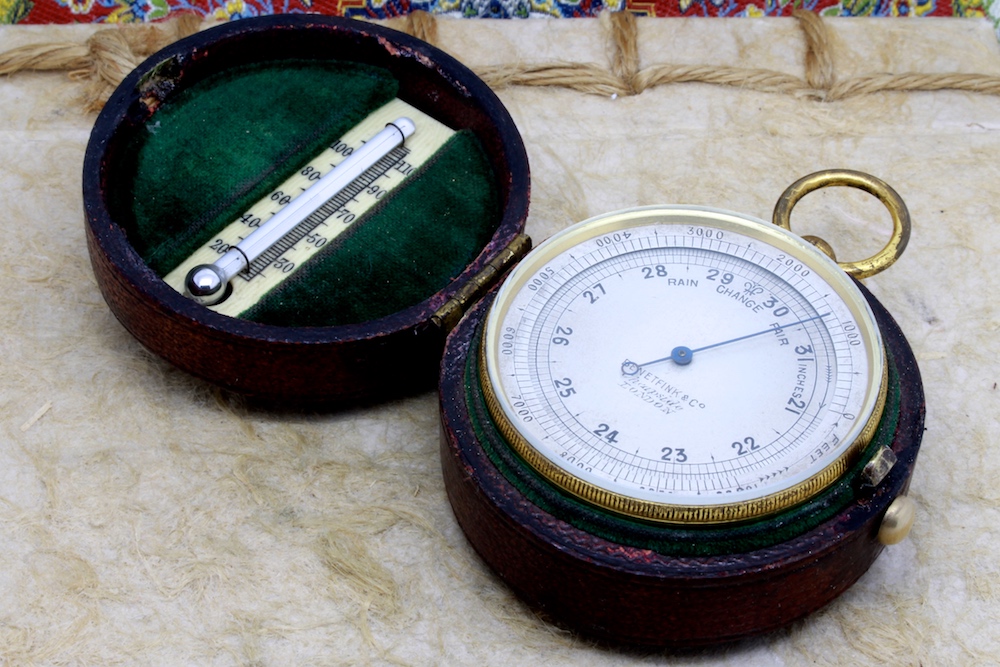 ---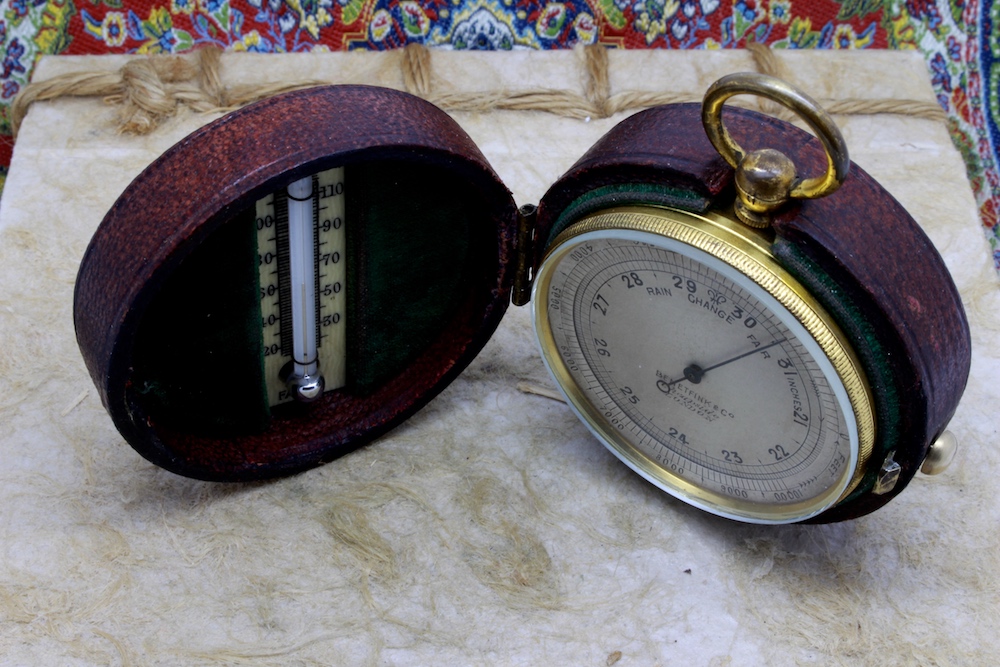 ---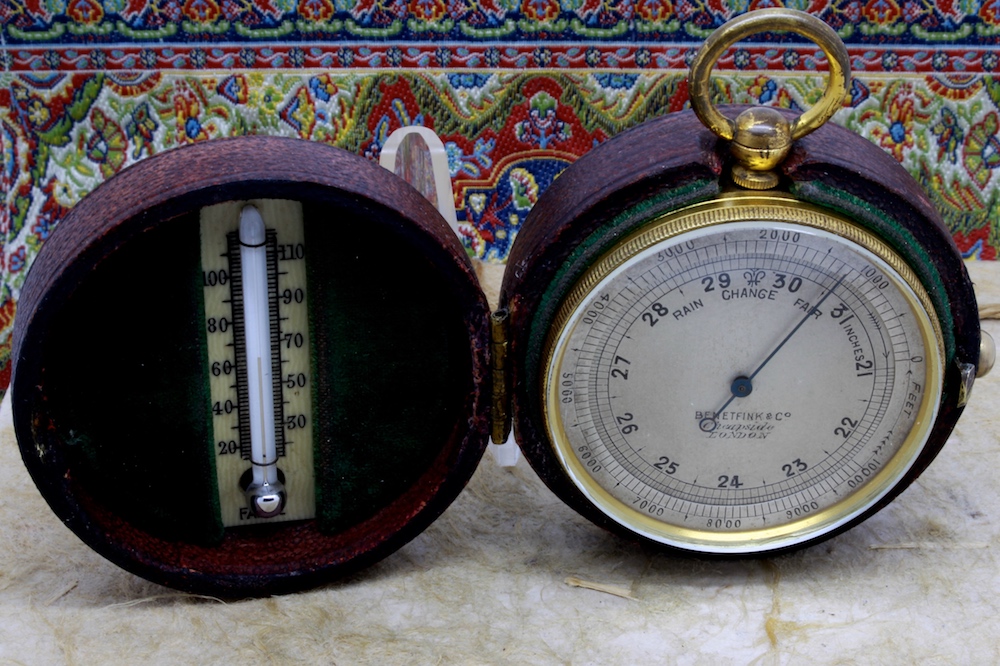 ---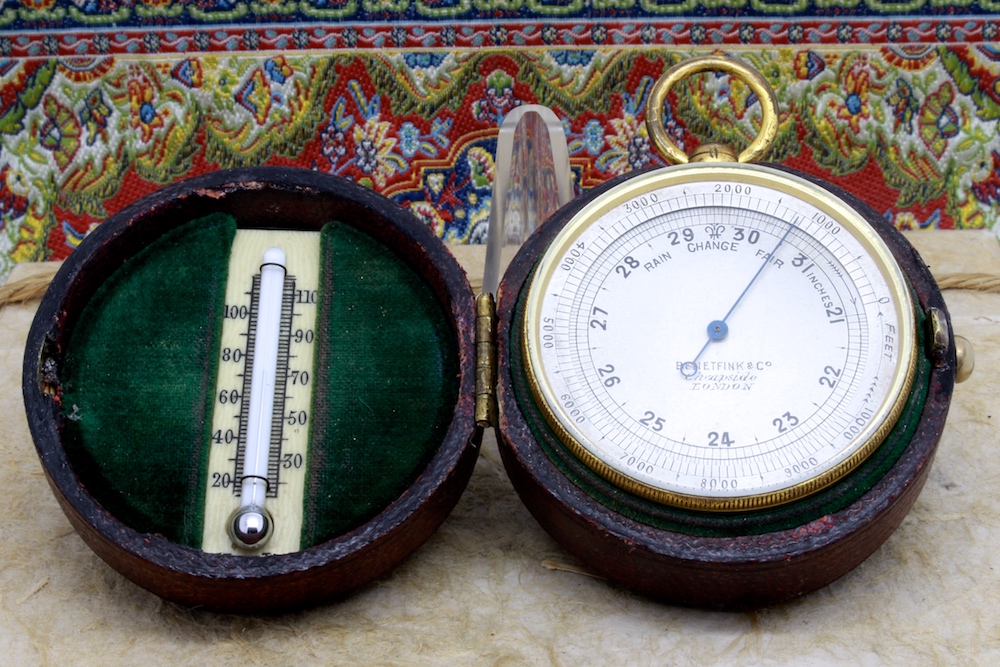 ---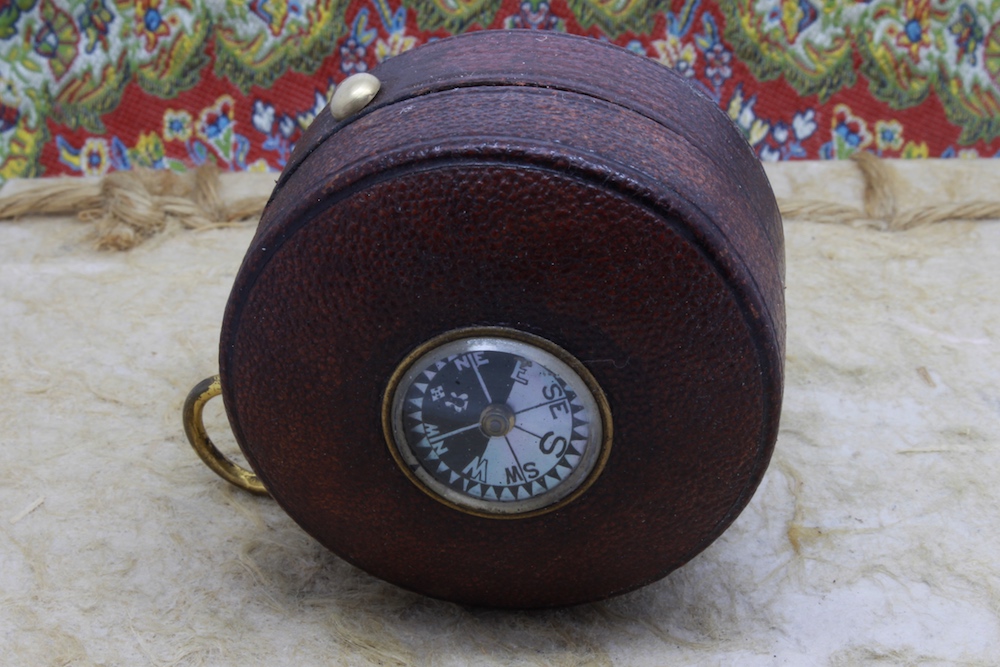 ---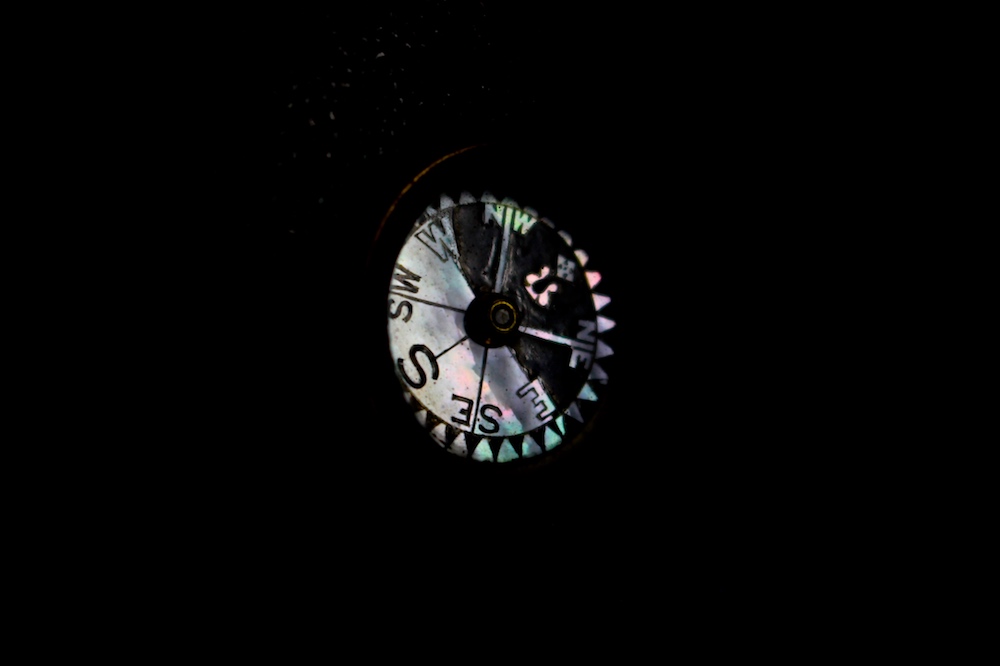 ---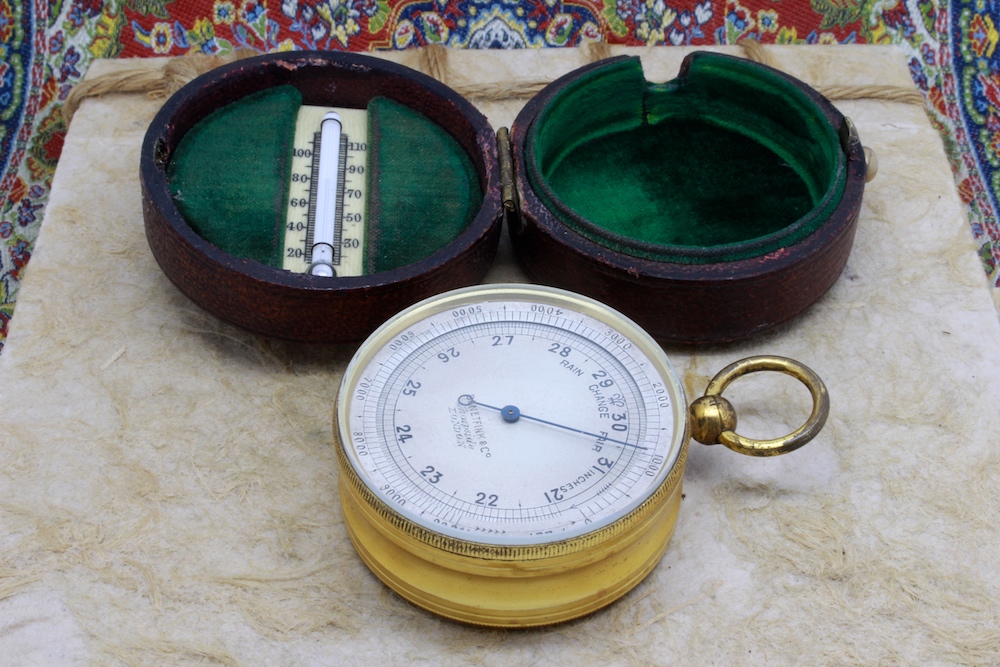 ---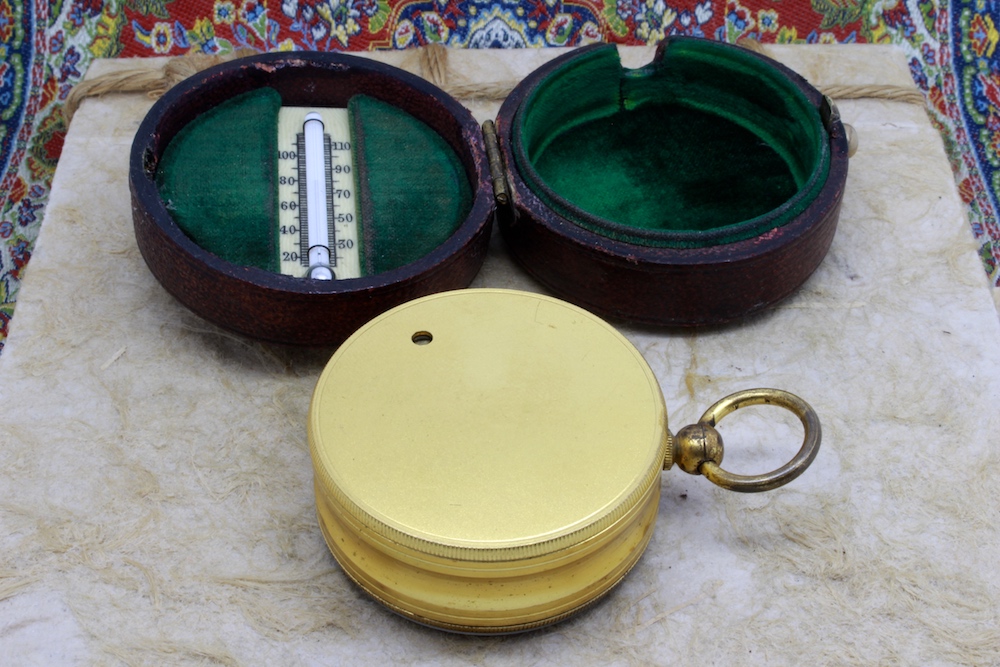 ---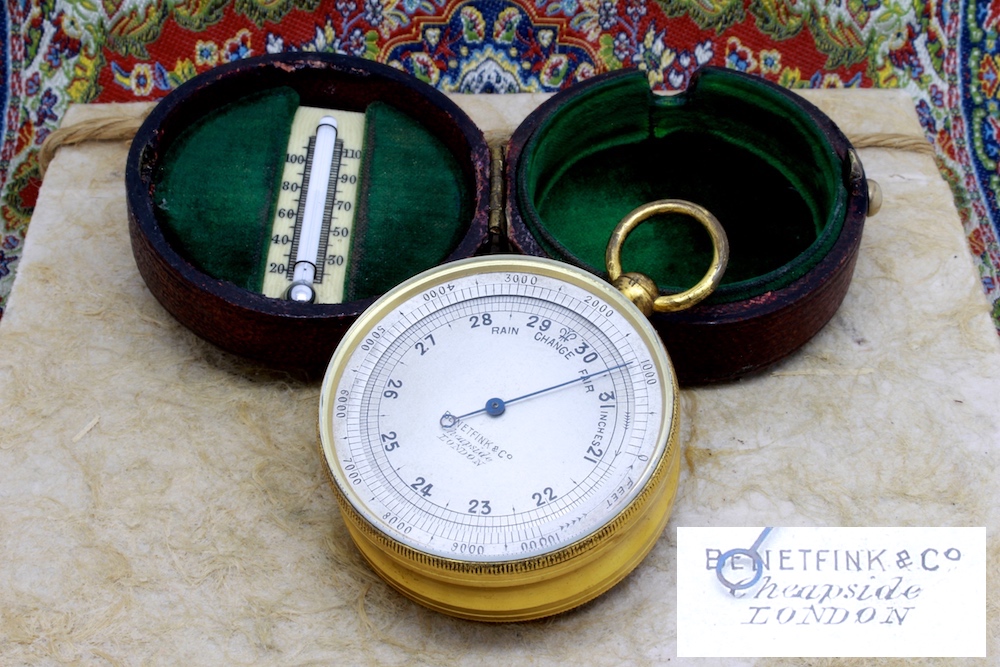 ---