Code BA140702574: WWII Military G. S. T. P. BUREN GRAND PRIX Swiss Pocket Watch c. 1930

This is a nice BUREN GRAND PRIX military pocket watch made in Switzerland around 1930.
It is in excellent running order and keeps excellent time. It has been recently cleaned, oiled and timed.
SIZE and WEIGHT

This model measures around 52 mm (about 2 inches) in diameter (excluding pendant crown and bow). It weighs about 82 g.
CASE

The open-face case is made of chromed brass and still in excellent condition for its age without any damage.
Engraved on the back G. S. T. P. (General Services Trade Pattern, which indicates that the watch was purchased by the British government for the armed forces) and below H 19108. It has also the British military mark /|\.
It has serial number 281 481 marked inside the back lid.
MOVEMENT

The movement in excellent and clean condition.
Marked BUREN Grand PRIX, 15 JEWELS, SWISS MADE.
This is a stem wind and set movement and has 15 jewels.
It is running strong and keeps excellent time.
DIAL

The white porcelain dial is in mint condition without any chips or hairlines. It still have all its luminous points.
It is marked BUREN GRAND PRIX, SWISS MADE.
HANDS

Luminous steel hands are original and in excellent condition without any damage.
CRYSTAL

The glass crystal is a new replacement and is in excellent condition without scratches or chips.



This is a nice pocket watch fully functional and has been professionally checked and timed.
SOLD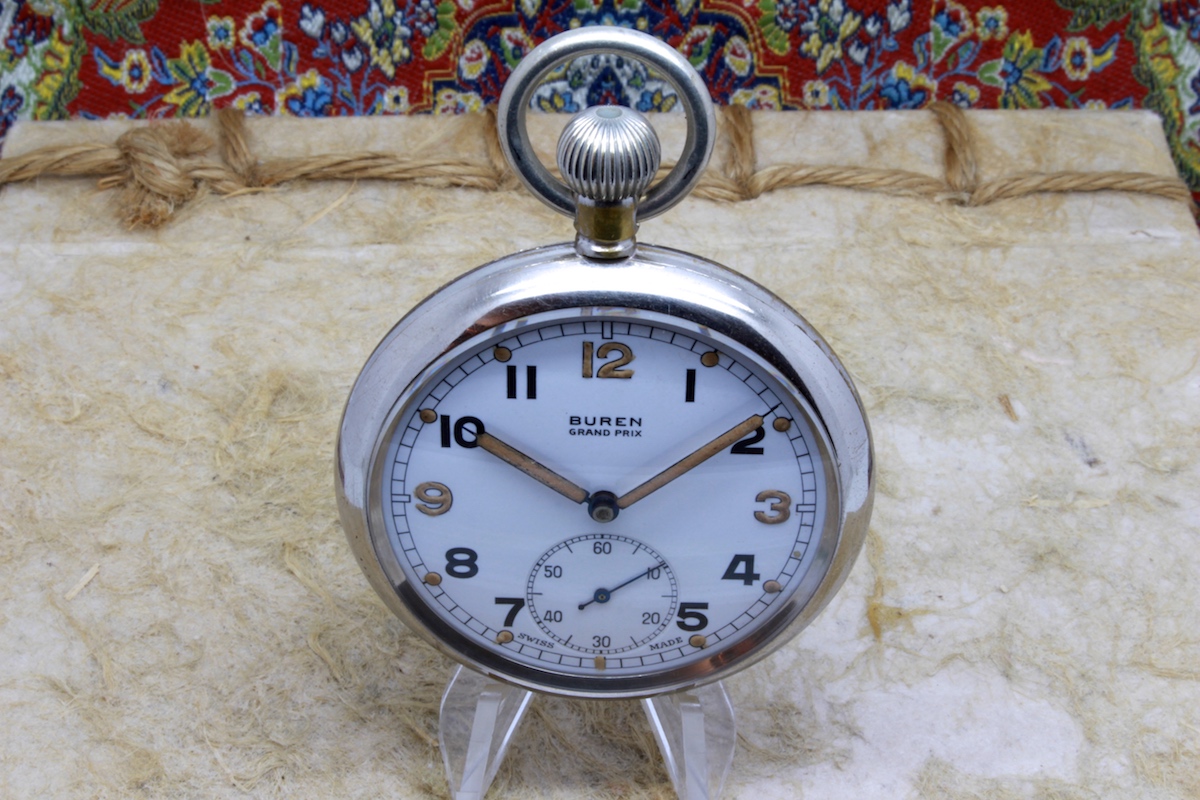 ---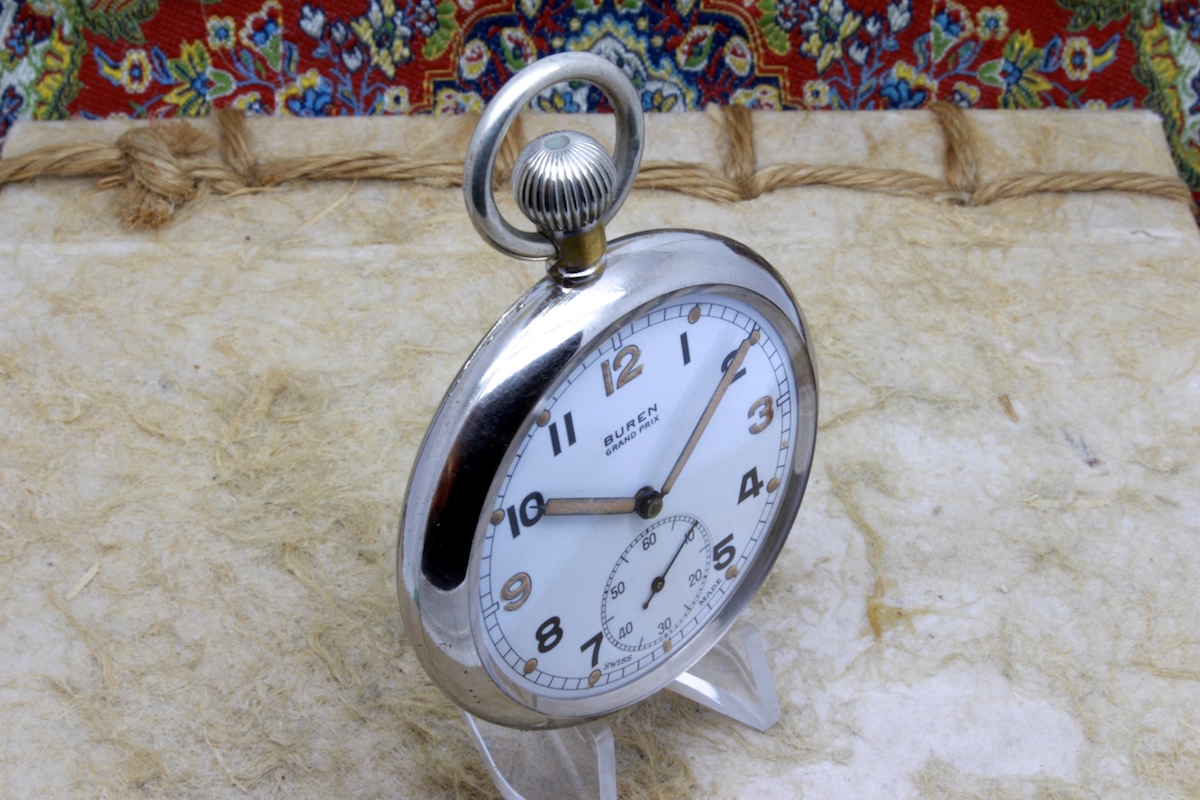 ---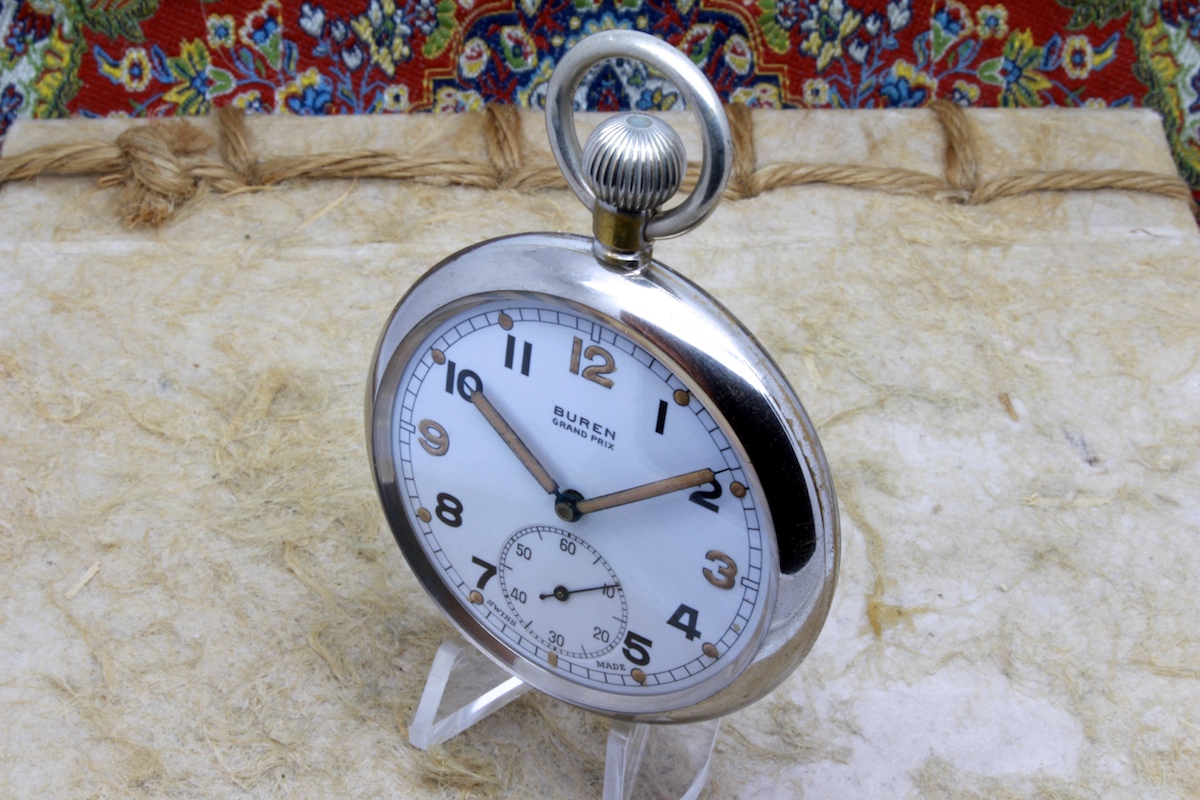 ---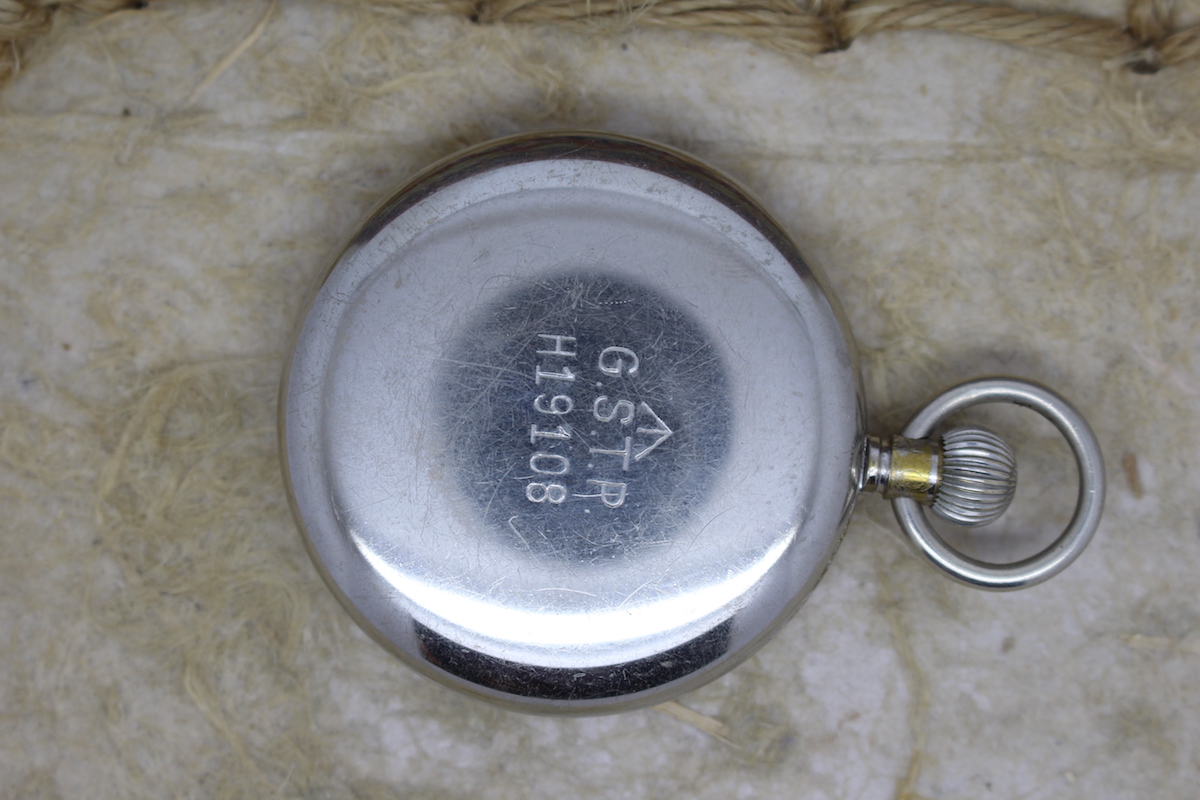 ---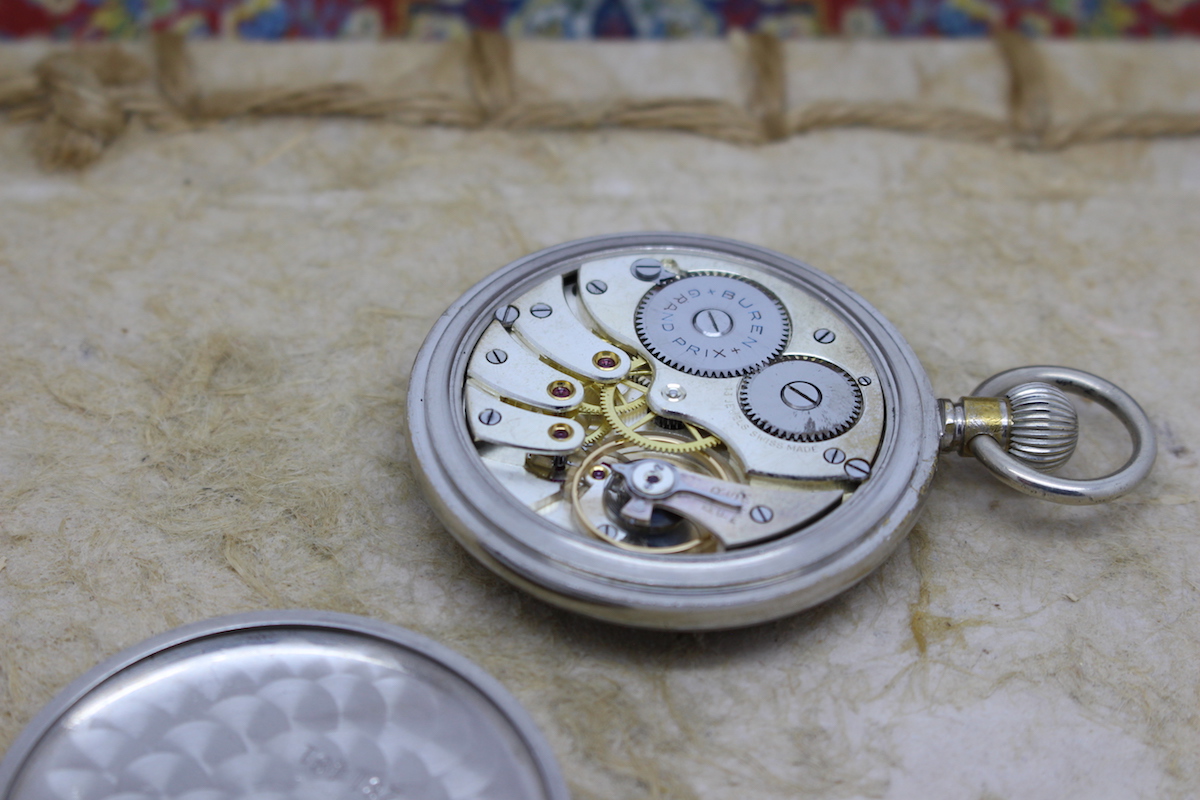 ---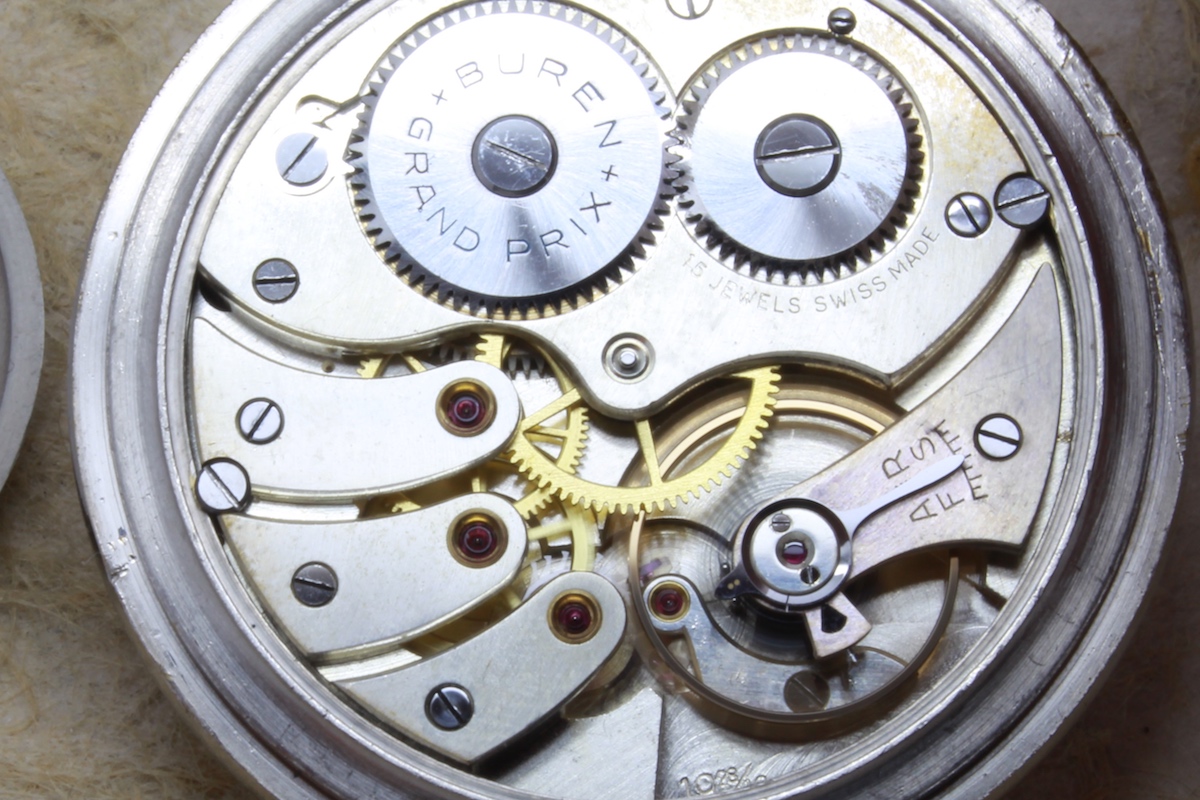 ---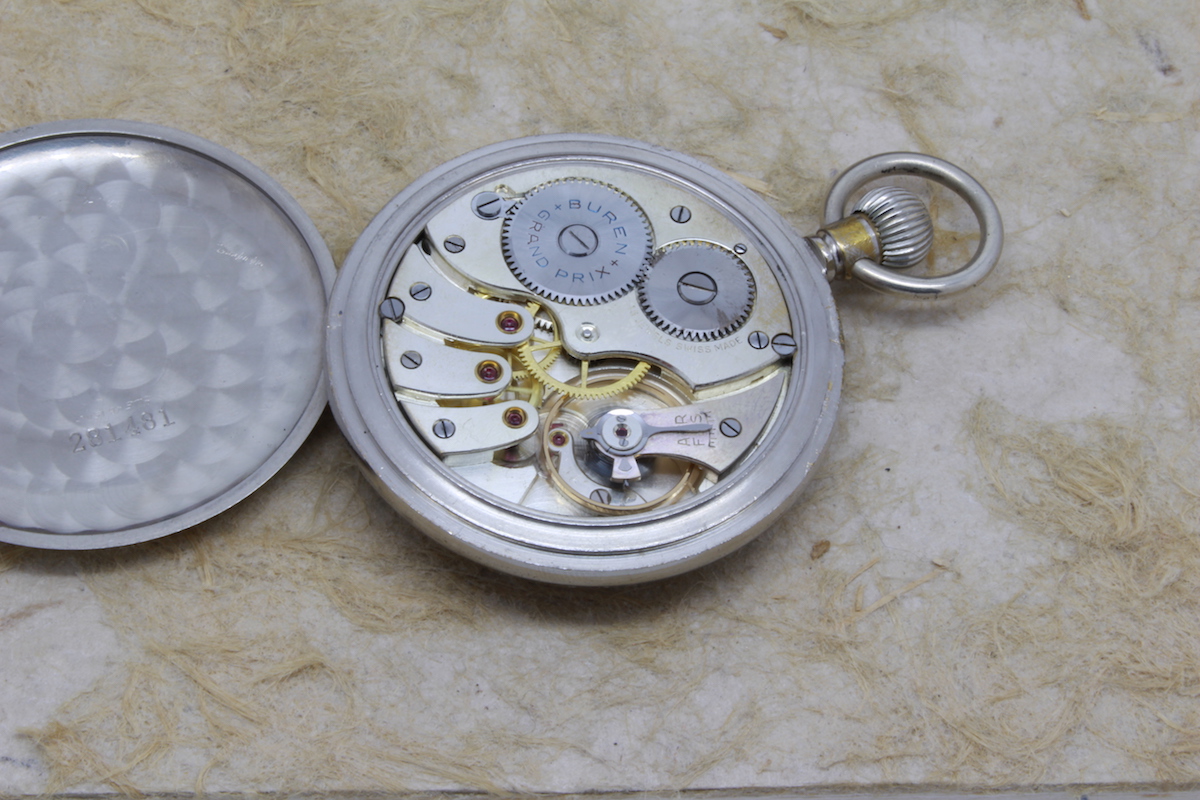 ---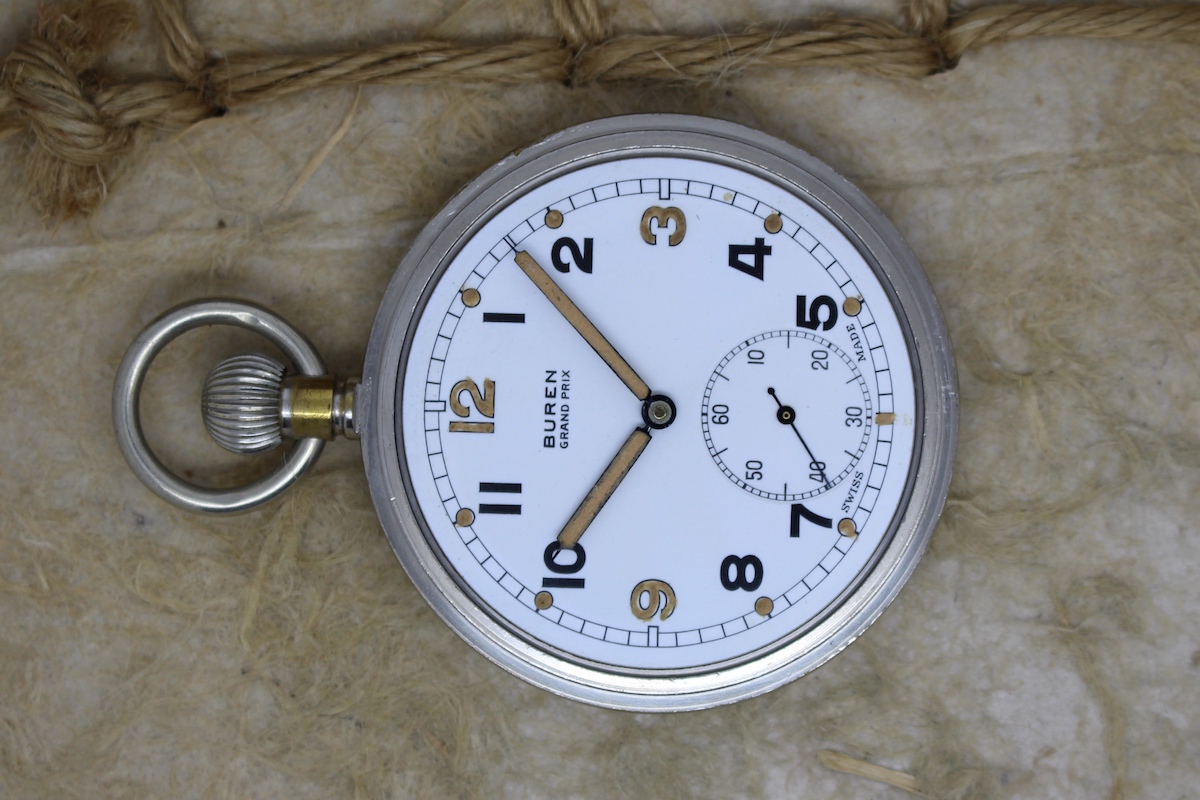 ---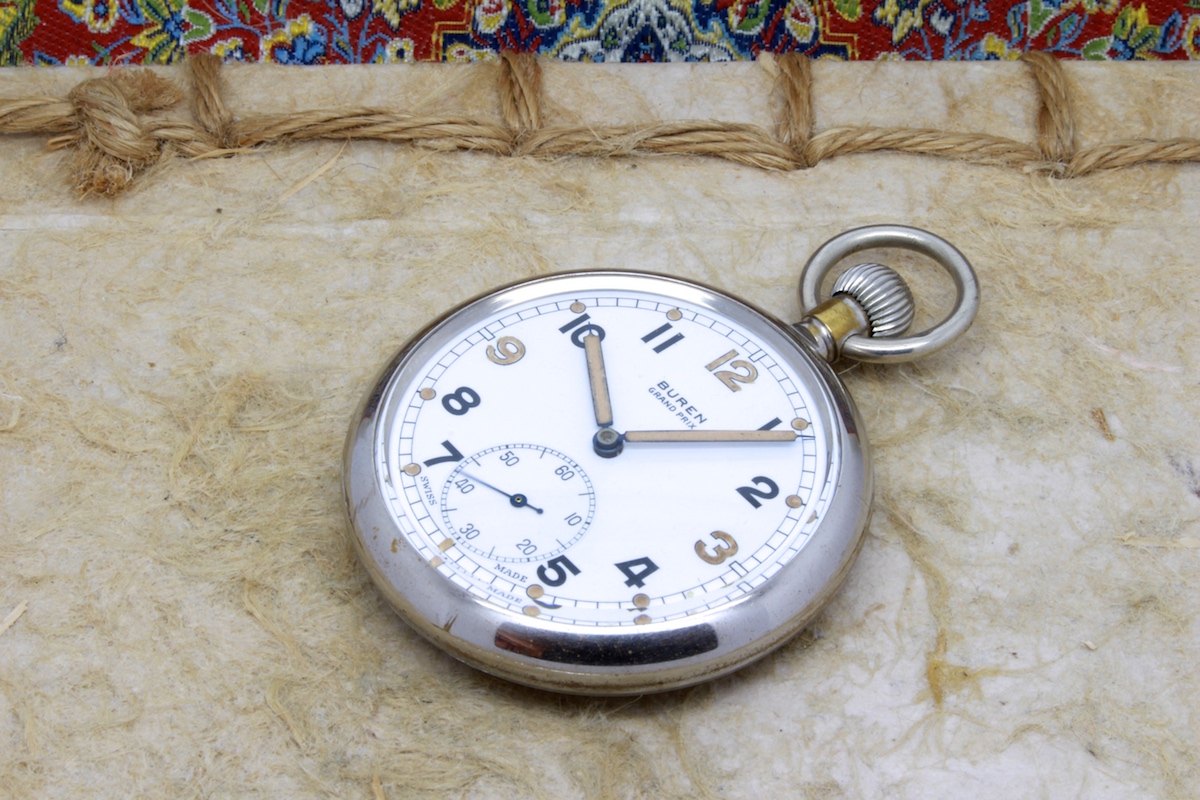 ---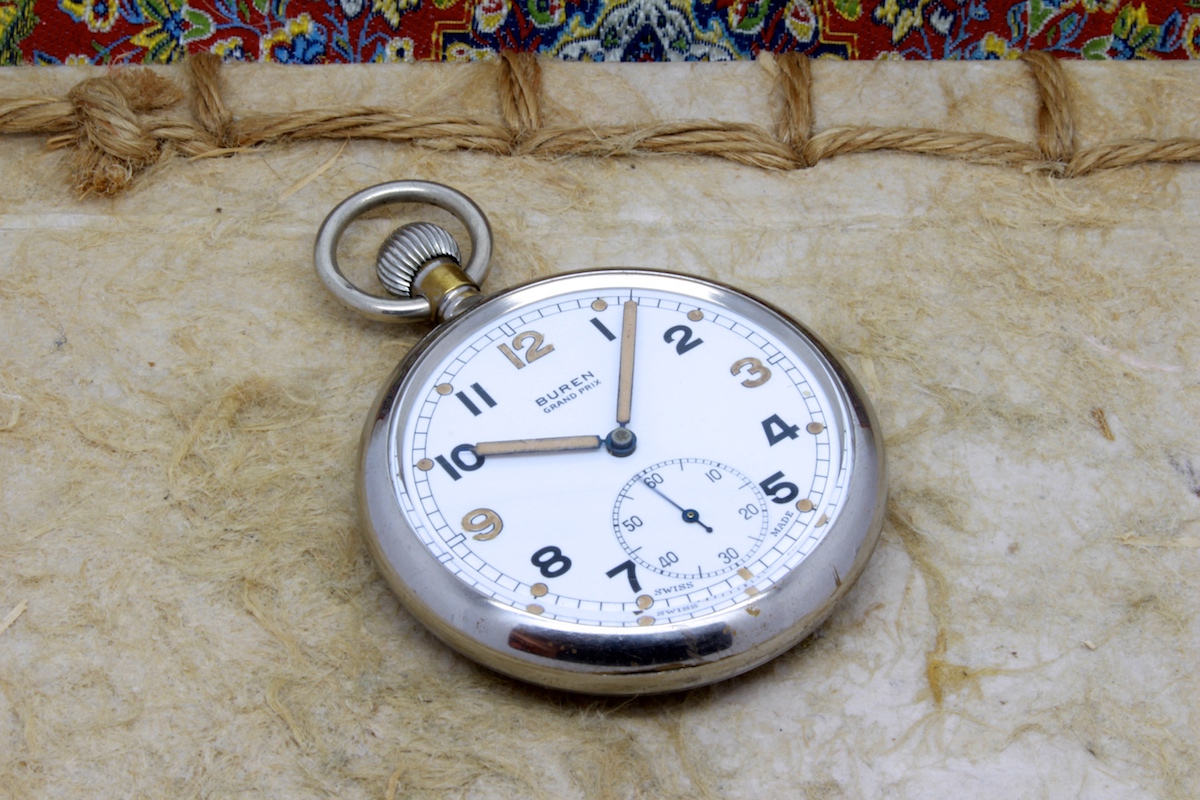 ---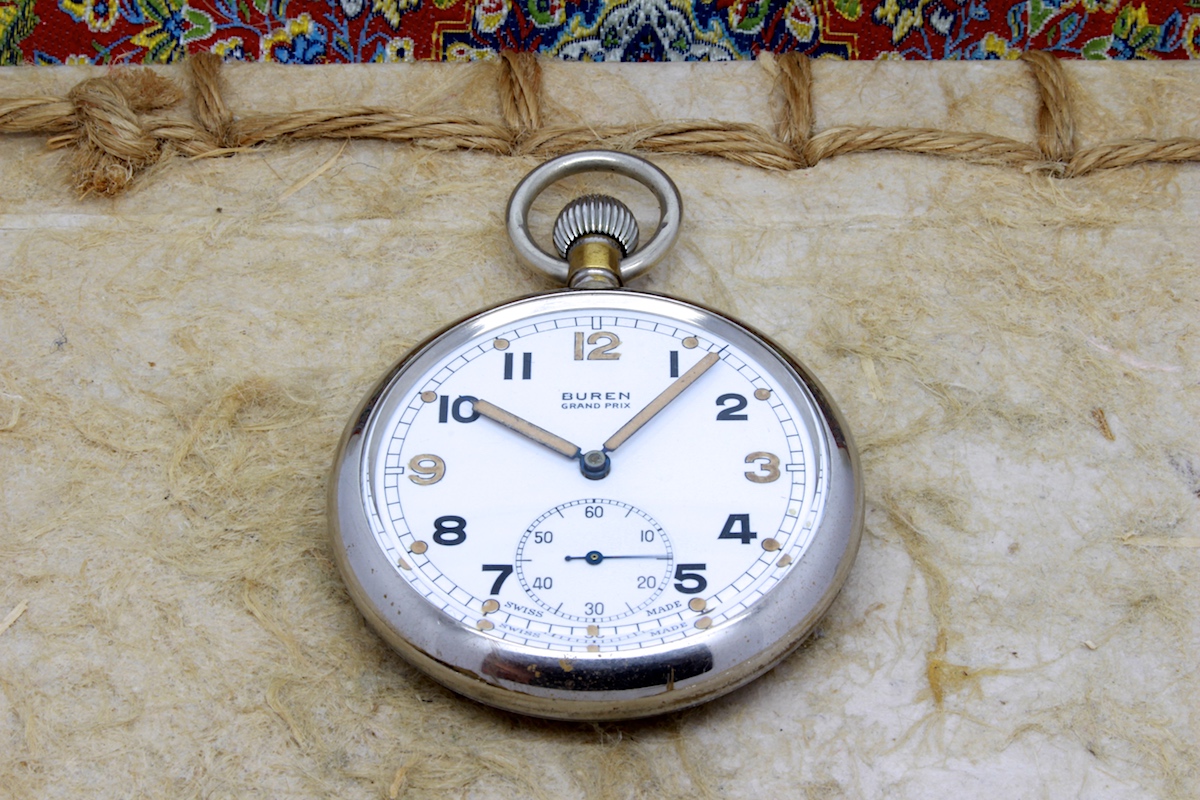 ---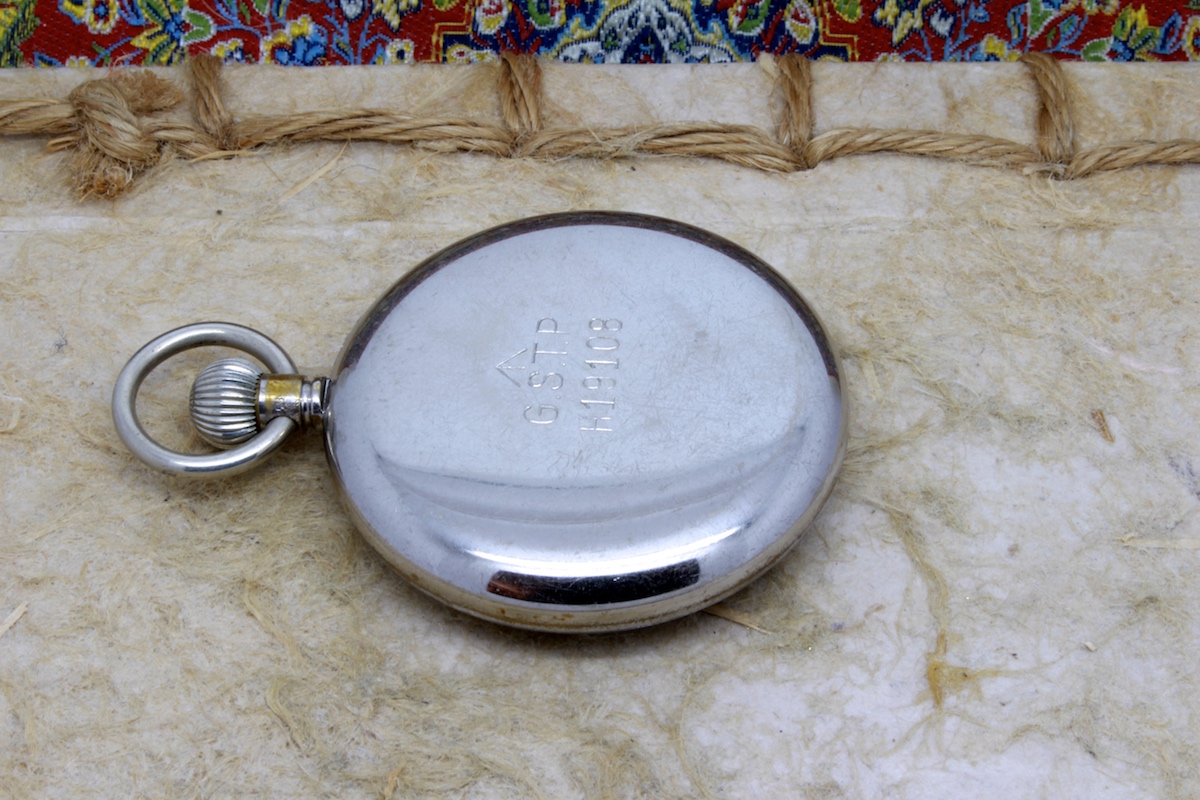 ---