Code BA130806336: Sterling Silver Thomas Russell & Son Pocket Watch, Hallmarked 1919

This is a nice Thomas Russell & Son pocket watch made around 1919.
It is in excellent running order and keeps very good time. It has been recently cleaned, oiled and timed.
SIZE and WEIGHT

This is a 16 size model. It measures around 54 mm (2.12 inches) in diameter (excluding pendant crown and bow). It weighs about 100 g (3.52 ounces).
CASE

The open-face case is made sterling silver and bears the London Import Silver Hallmarks for year 1919. It still in excellent condition for its age.
Engraved inside the back lid with makers mark GS (George Stockwell from Stockwell & CO).
It has serial number 995500. It has also a second serial number 889.
The back of the case is engraved with an empty shield. The case has three strong hinges in excellent condition.
MOVEMENT

16 Size movement in excellent and clean condition.
Marked THOMAS RUSSELL & SON, LIVERPOOL, SWISS MADE. This is key wind and set movement and it comes with an old key.
It is running strong and keeps excellent time.
DIAL

The porcelain dial is excellent condition with only a hairline around 11 O'clock .
It is marked Thomas Russell & Son, TEMPUS FUGIT, SWISS MADE.
HANDS

Spade and whip blue steel hands are original and in excellent condition.
CRYSTAL

The glass crystal is in excellent condition without scratches or chips.



This is a nice pocket watch fully functional and has been professionally checked and timed.
SOLD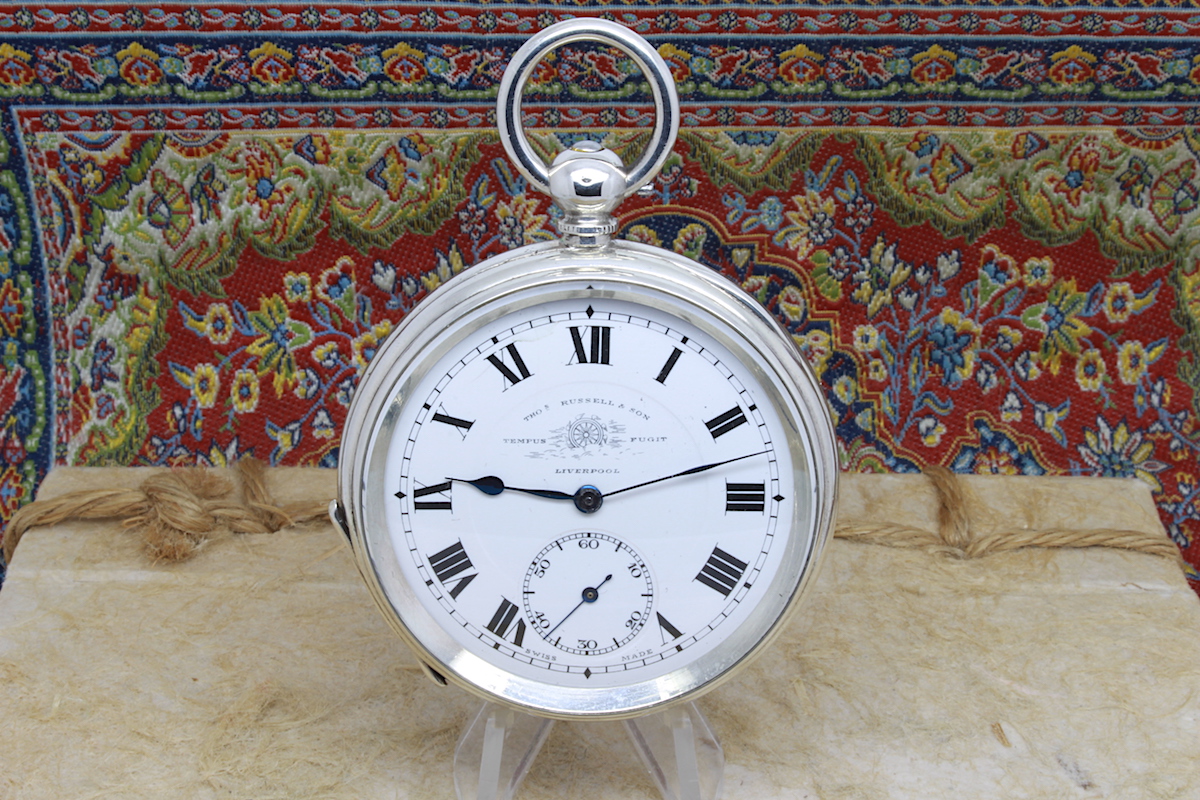 ---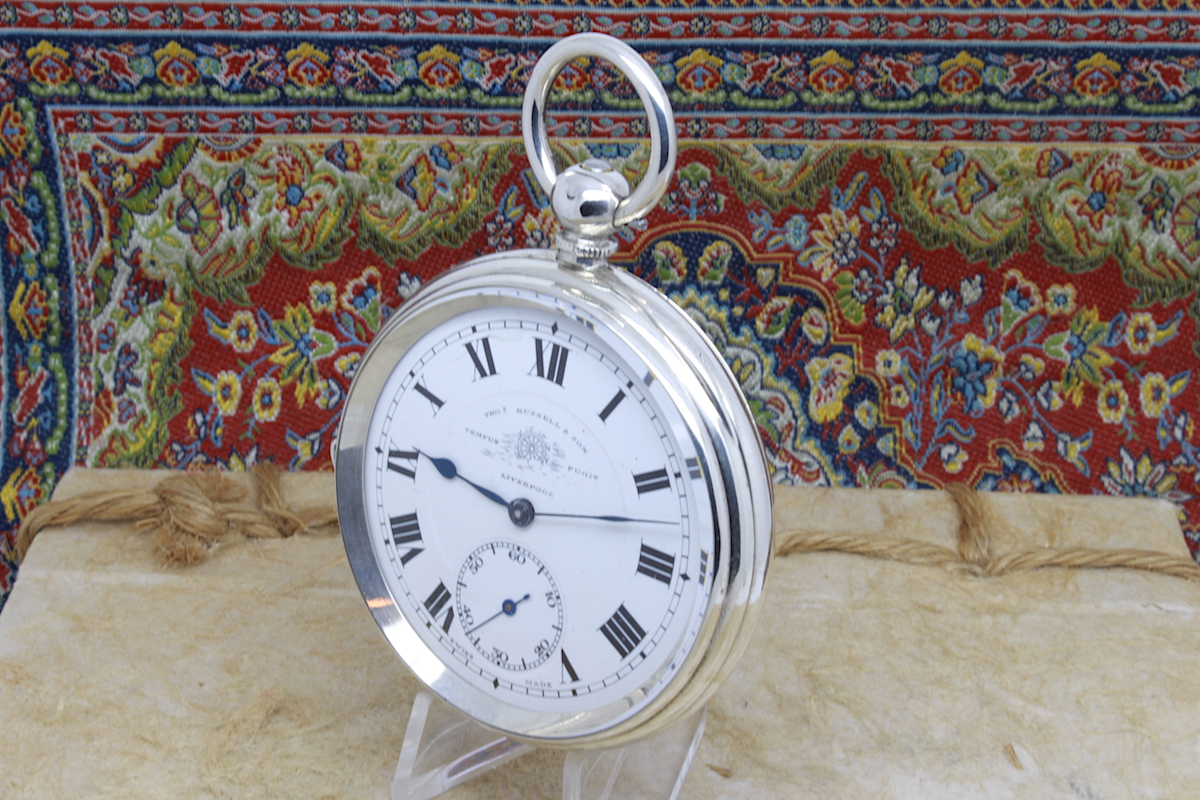 ---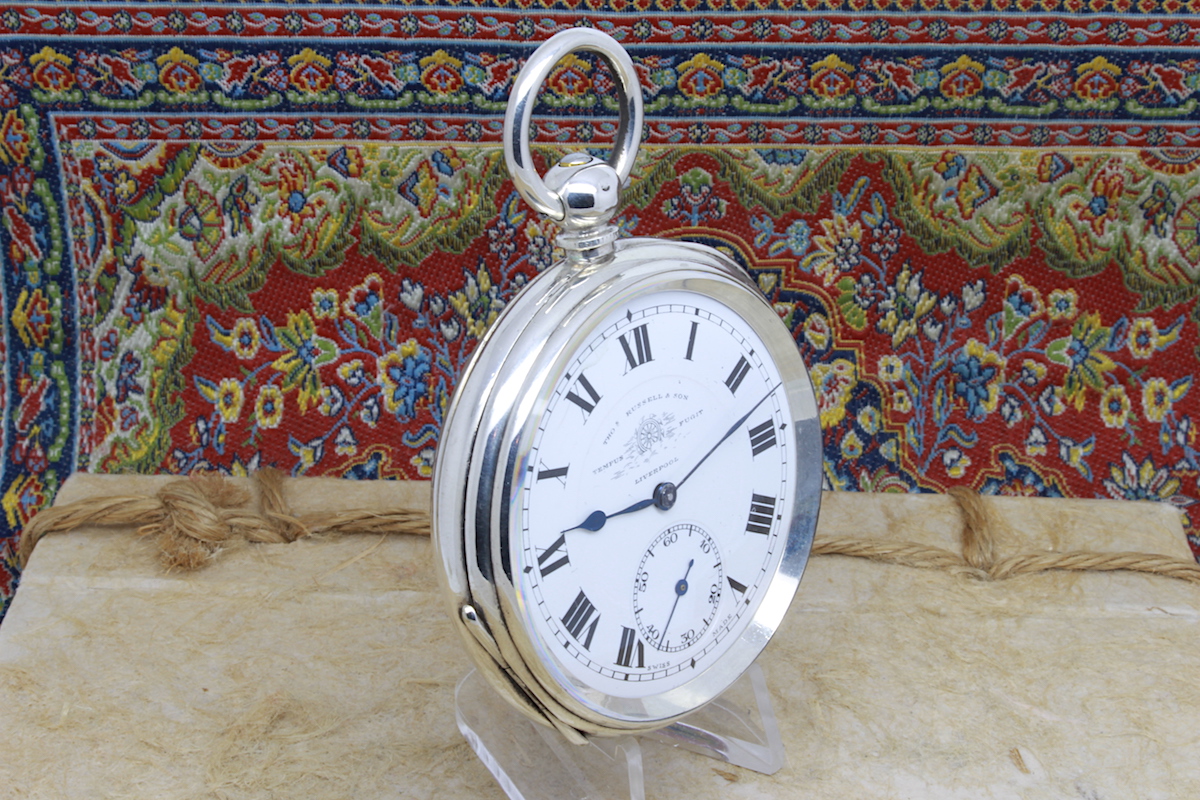 ---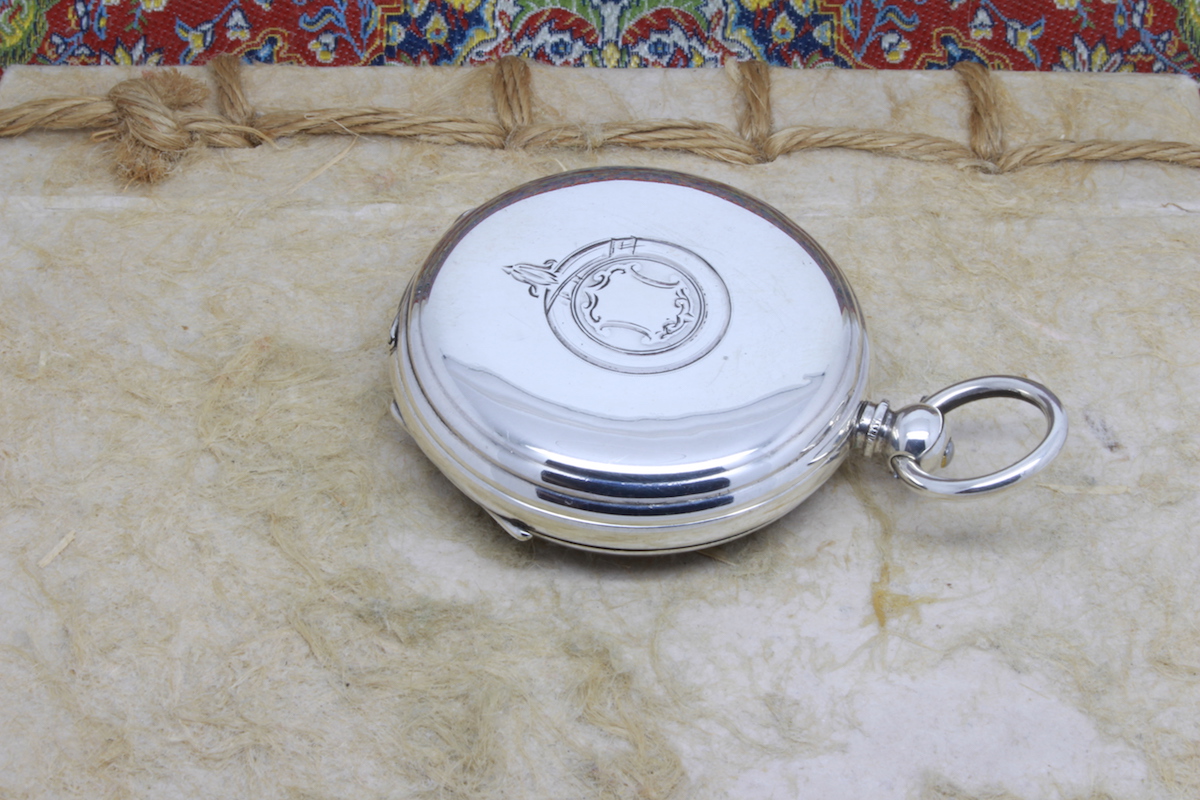 ---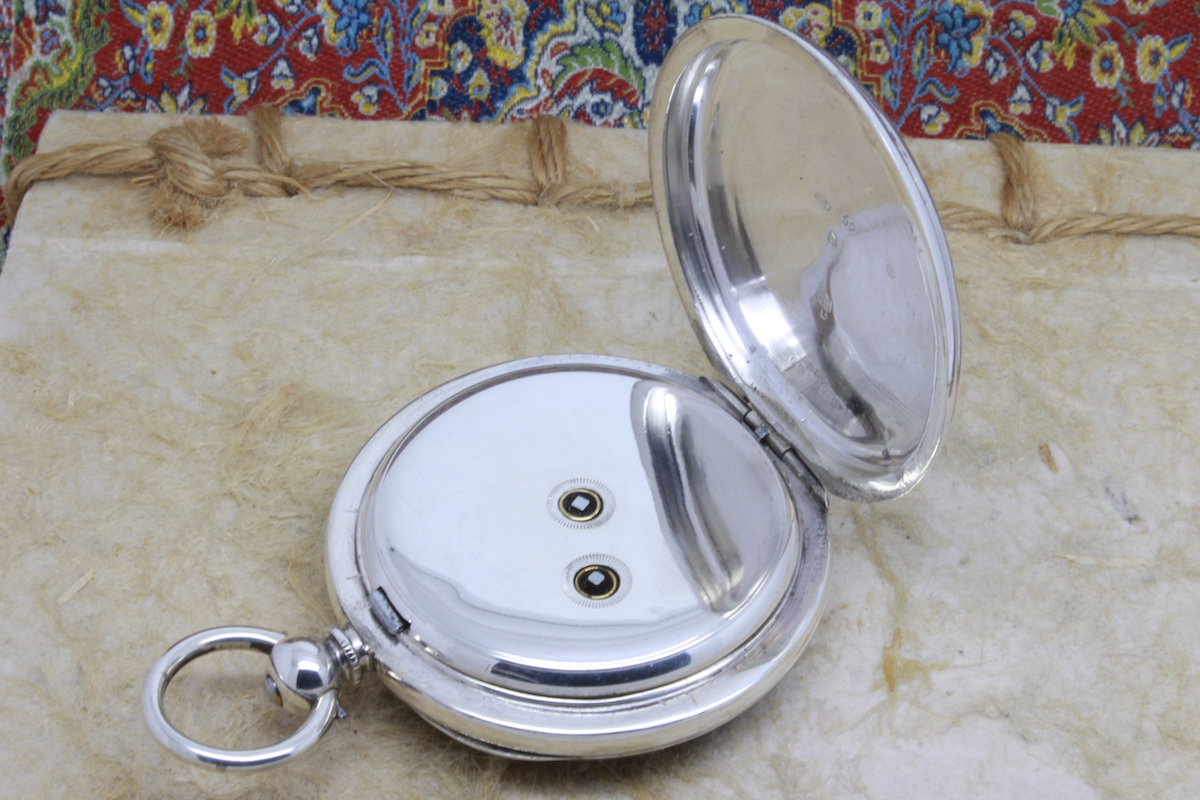 ---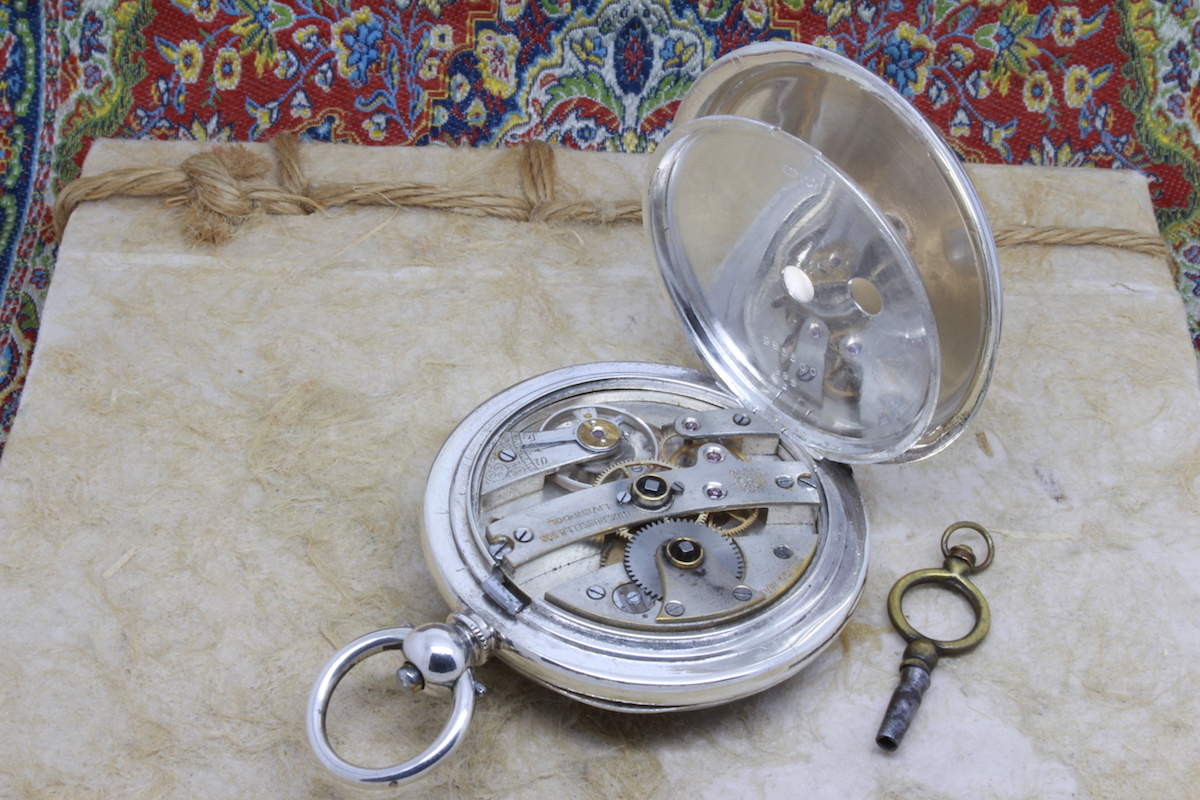 ---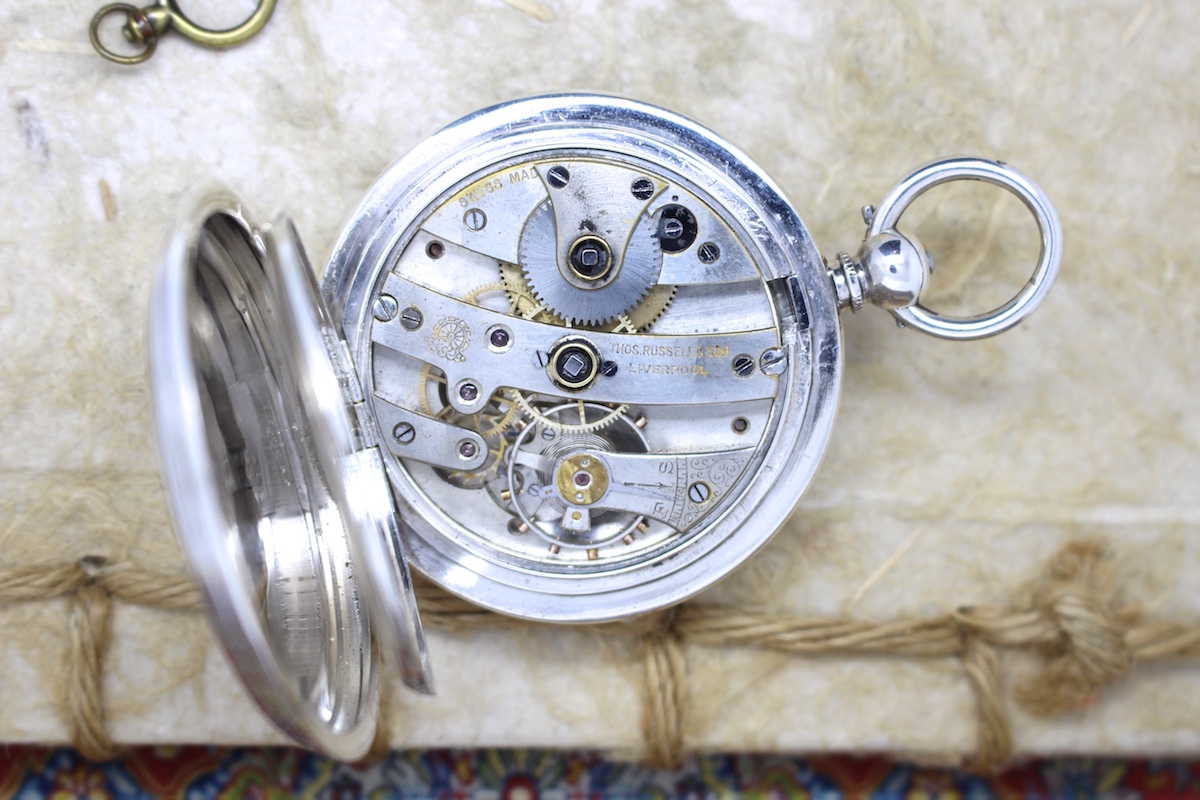 ---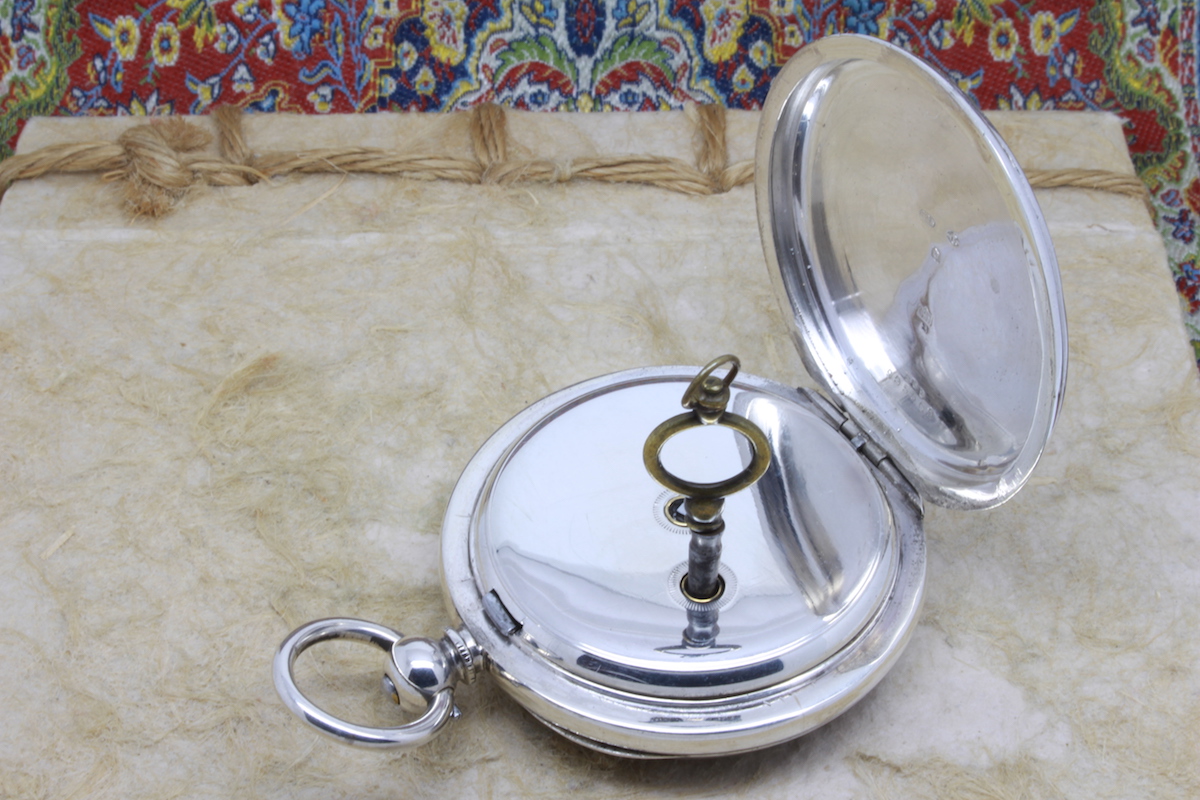 ---
---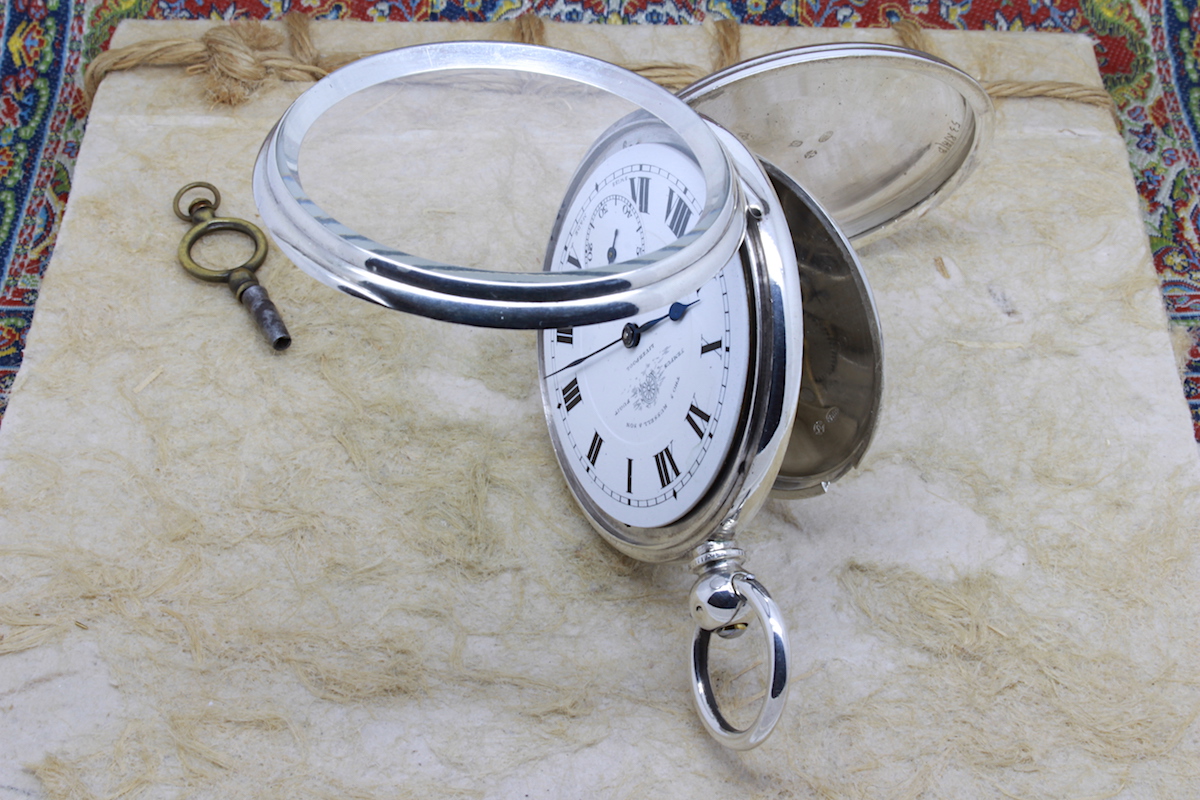 ---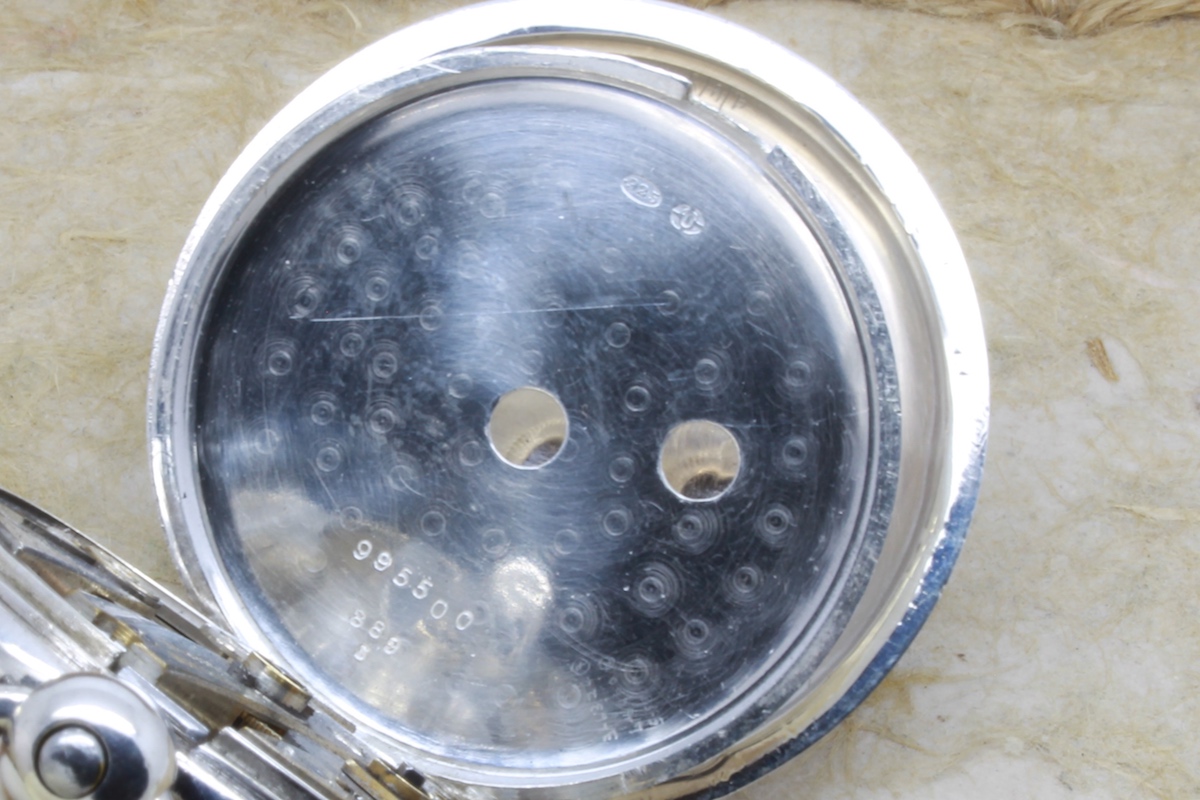 ---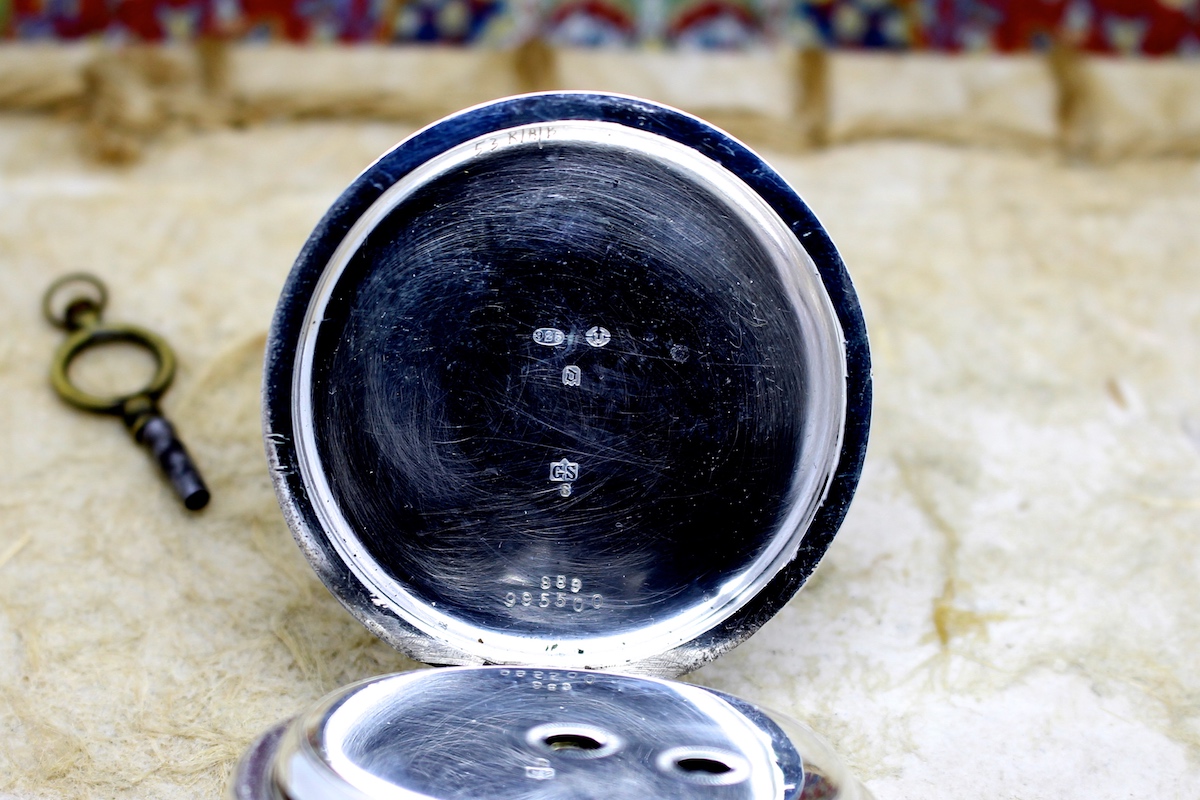 ---