Code BA08122984: Serviced 1915 Crescent St. 21 Jewels Salesman Waltham Pocket Watch

This a nice 21 Jewels, Crescent St. Waltham pocket watch made around 1915.
It is in excellent running order and keeps excellent time. It has been recently cleaned, oiled and timed.

SIZE and WEIGHT

This is a 16 size Crescent St. model. It measures around 51 mm (2 inches) in diameter (excluding pendant crown and bow). It weighs about 91 g.

CASE

The open-face salesman case is made of white metal and still in excellent condition without any dings or dents. It has no dings or dents.
Both lids open and close as they should and they close tightly but may be removed by hand without the need of a special tool.

MOVEMENT

16 Size movement in excellent and clean condition.
Marked Crescent St., WLATHAM, MASS. with serial number 20048682, ADJUSTED 5 POSITIONS, 21 JEWELS. This is stem wind and lever set (at one O'clock) movement and has 21 jewels.
It is running strong and keeps excellent time.

DIAL

The double-sunk white porcelain dial is in excellent condition with only a faint hairline at 50 of the seconds bit.
It is marked WALTHAM.

HANDS

Blue steel hands are original and in excellent condition.

CRYSTAL

Both glass crystals are in excellent condition without any scratches or chips.



This is a nice and rare pocket watch that has been very well preserved over the years. It is fully functional and has been professionally checked and timed.
Price: US $275 (Lay-by Plan Available)
Shipping: FREE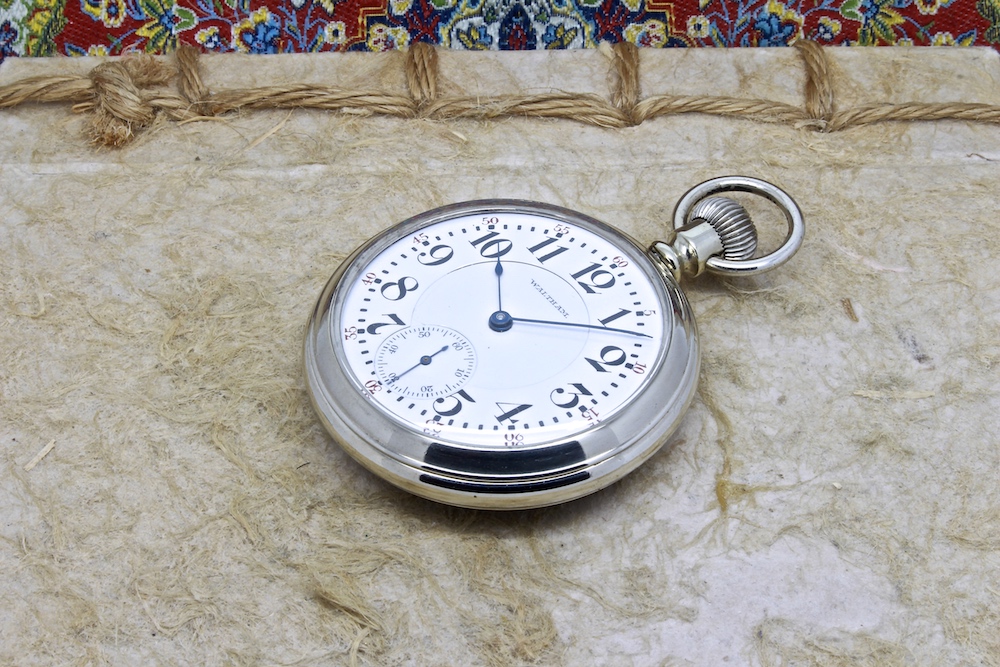 ---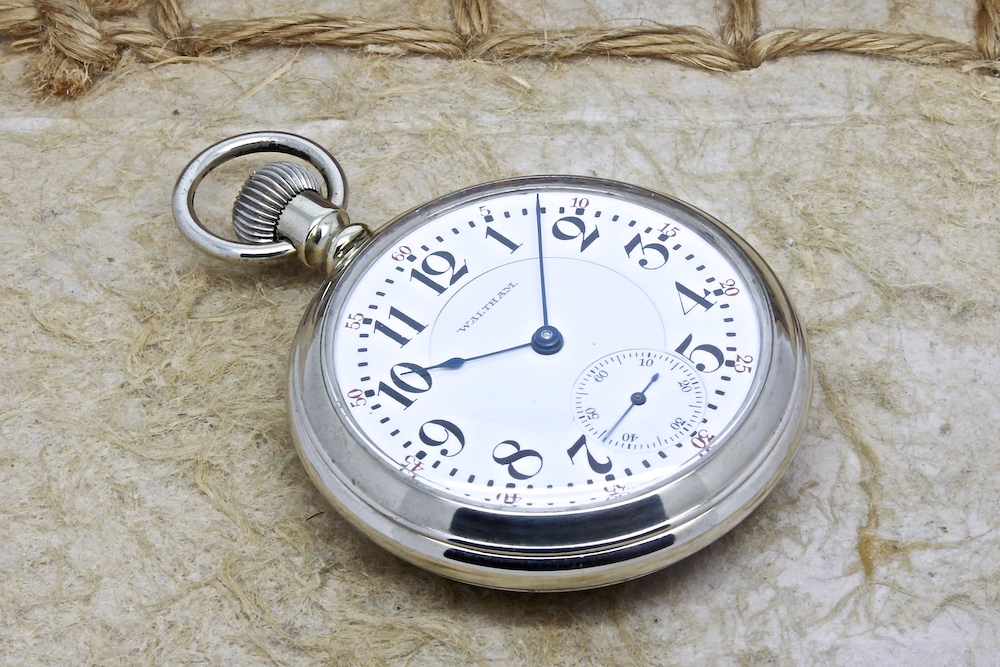 ---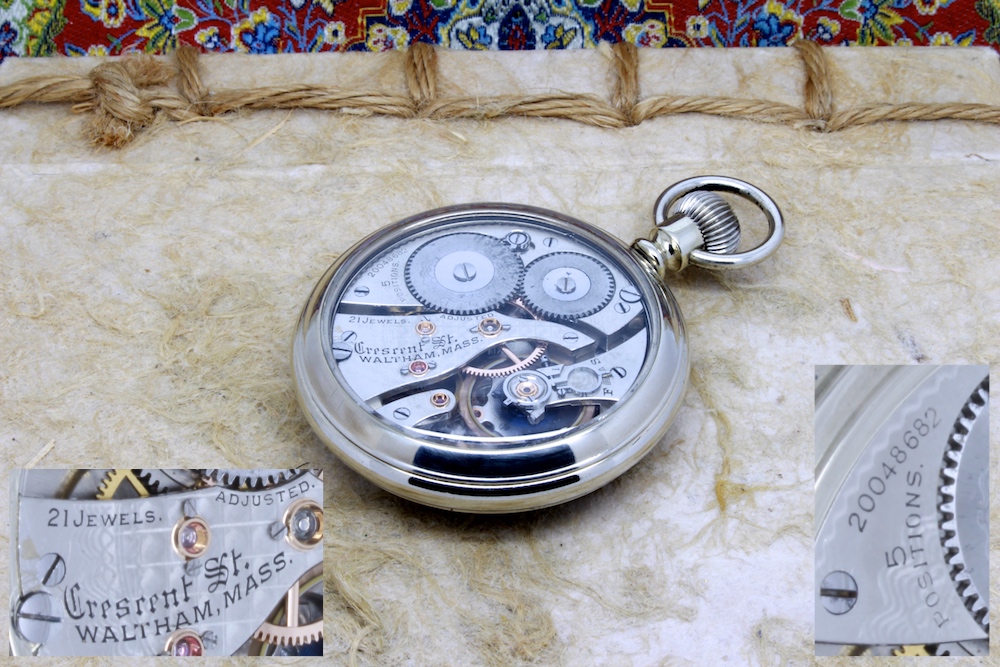 ---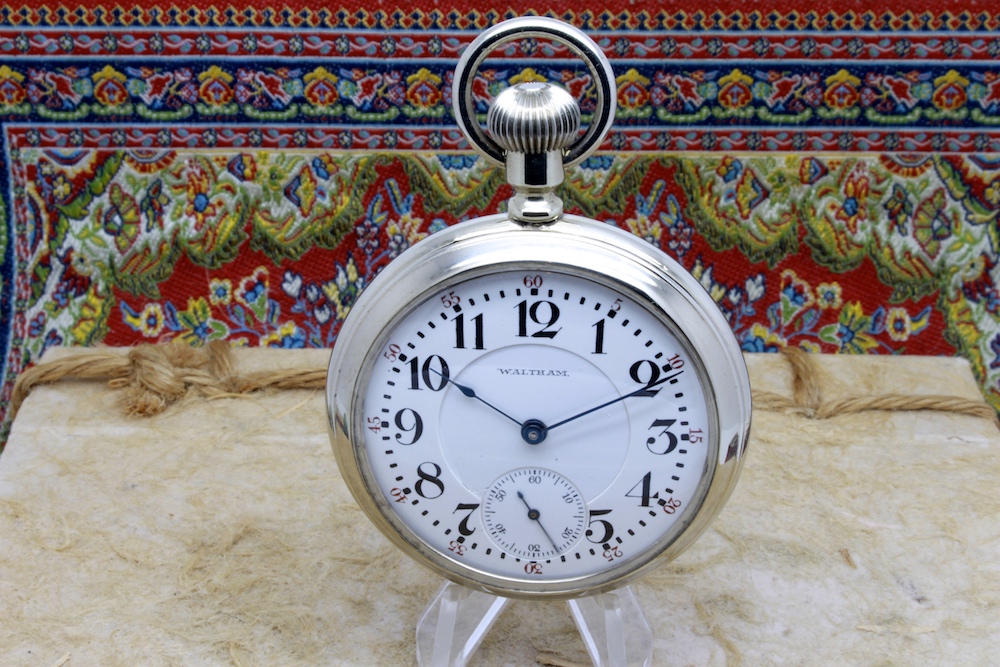 ---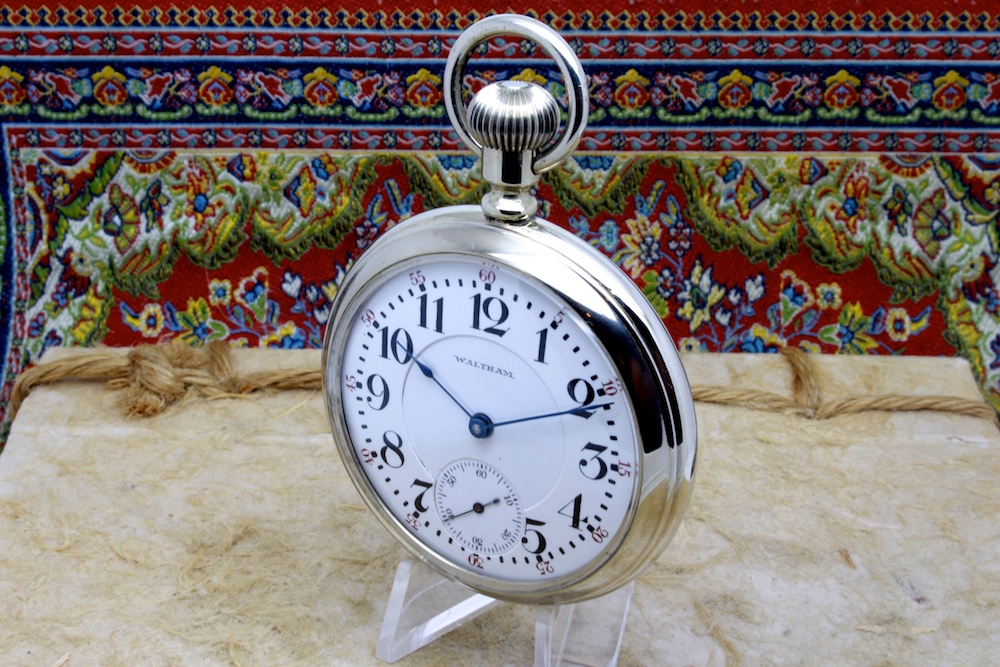 ---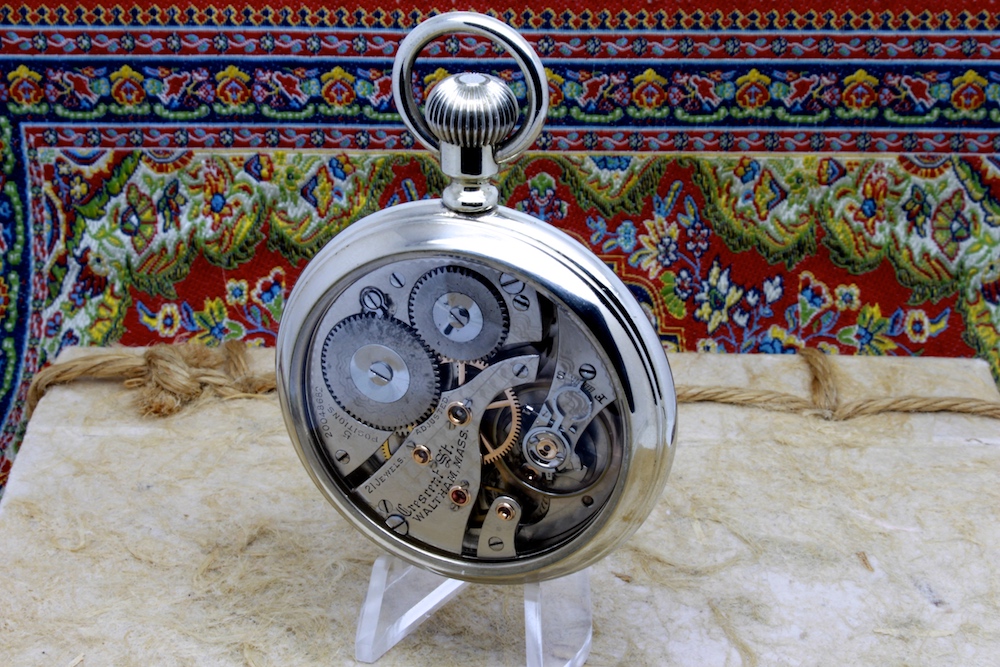 ---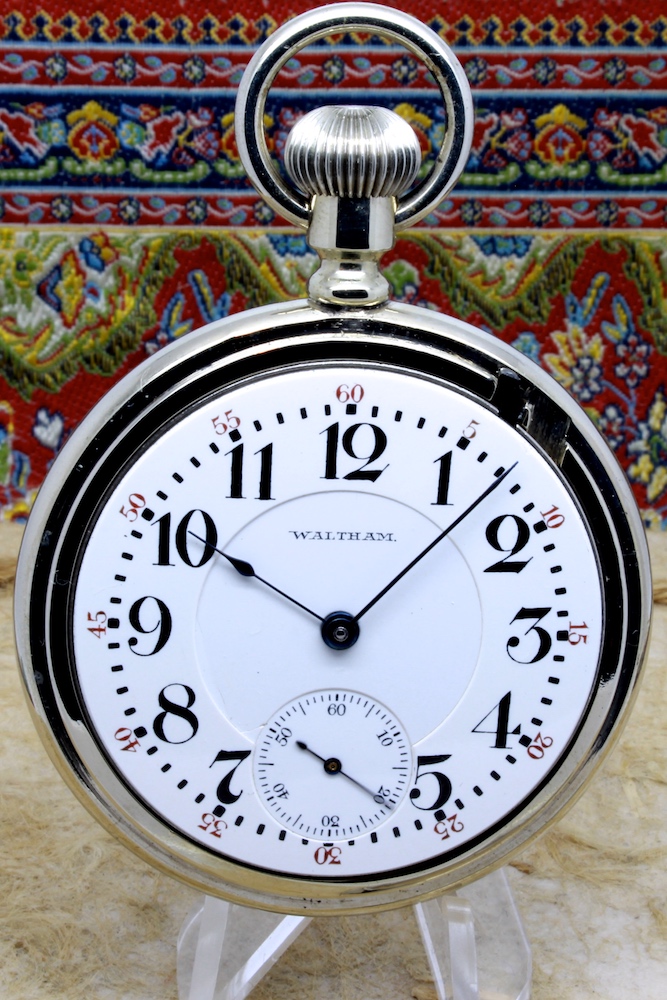 ---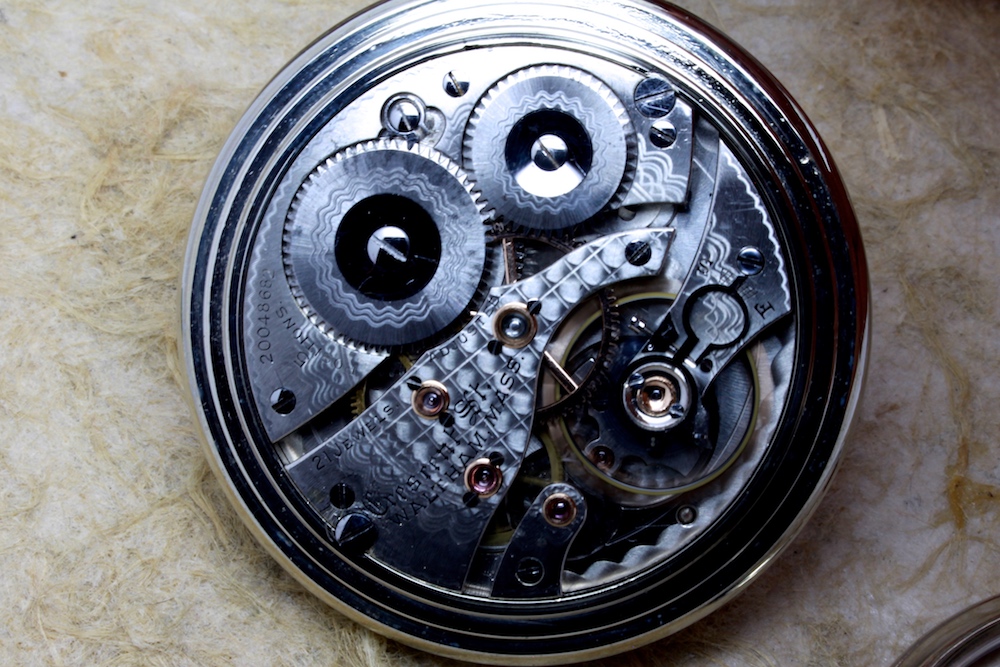 ---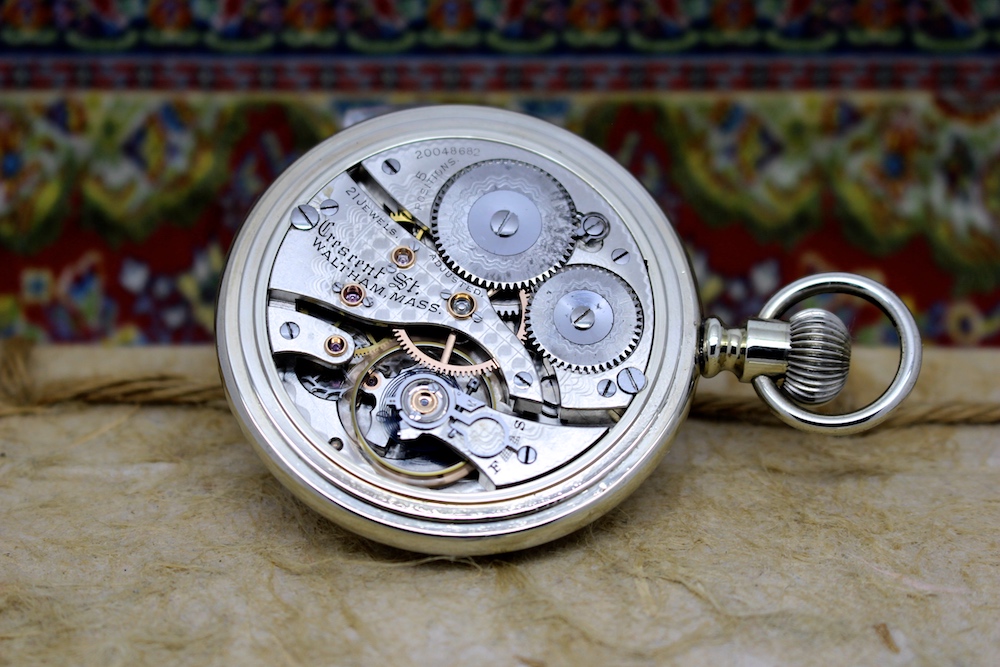 ---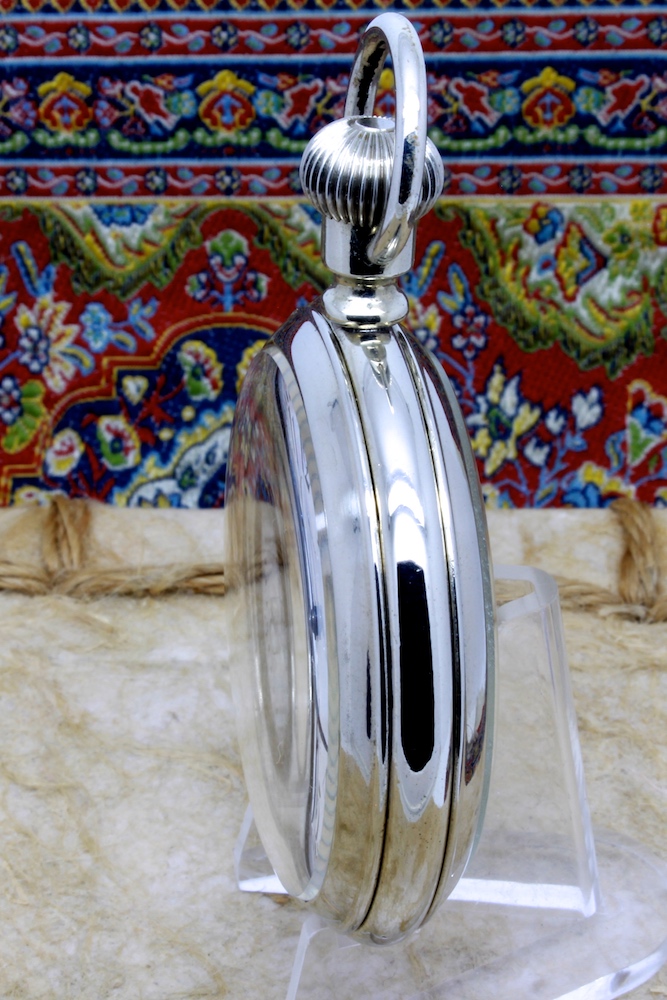 ---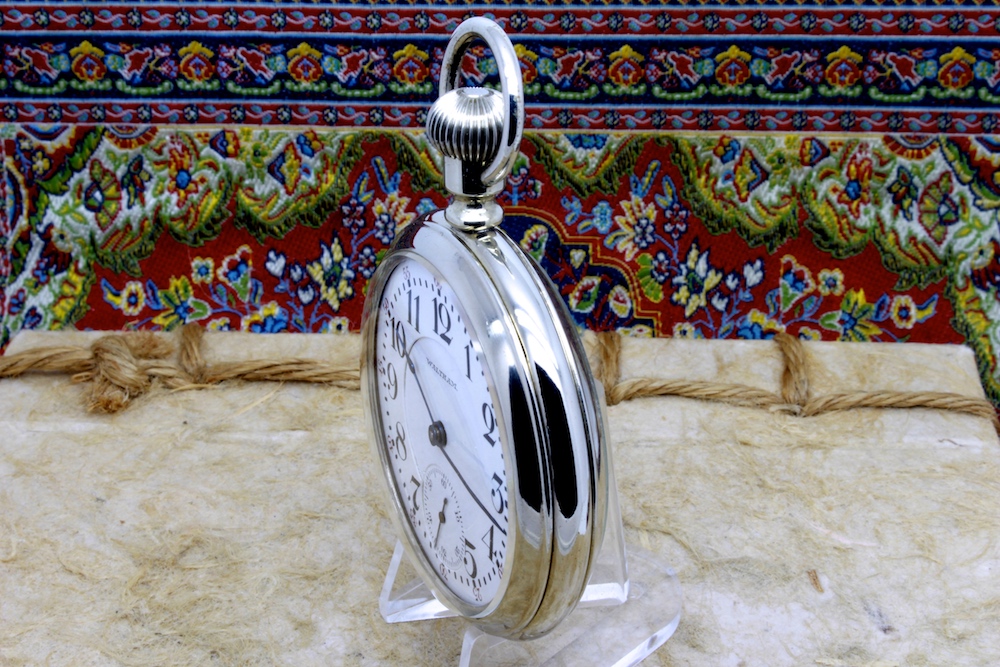 ---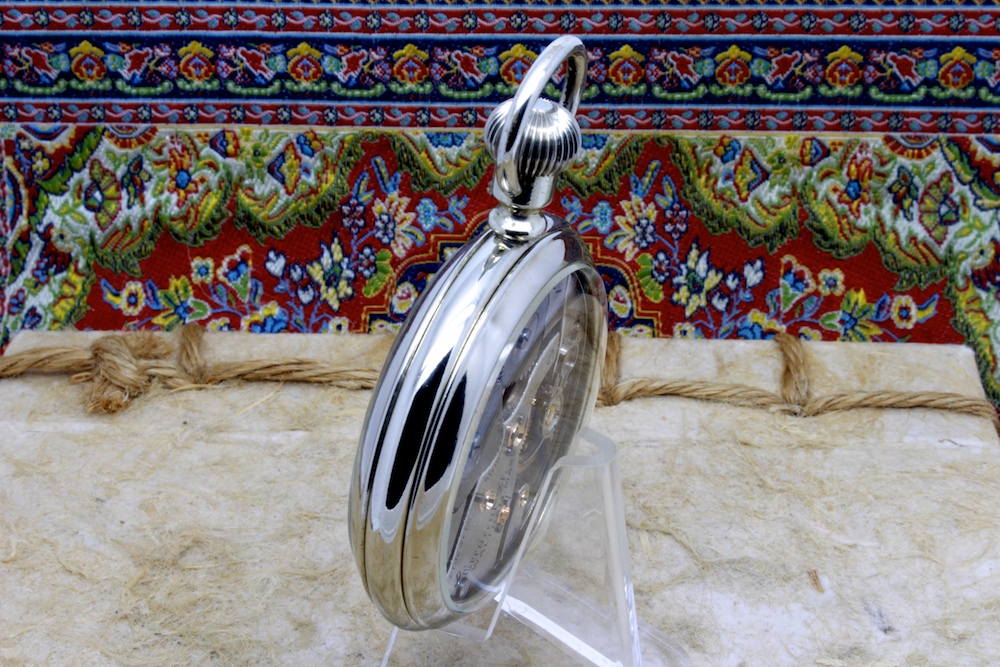 ---