How to Order
---

You have two options to complete a transaction:
O
ption I

This is your fastest way to buy an item. By clicking the "Add to Cart" button next to any available item, you will be able to complete multiple-item transaction by sending payment either through paypal or by using your credit card.
O
ption II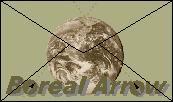 You may also send your order by email to services@borealarrow.com. This message should include the following information:
your full name

your full postal address

the product code always beginning by "BA"

your payment option

special offers (optional)
You should receive an answer within the next two business days.
Paypal online payments (US$ or CAD$)

Personal cheques (US$ or CAD$)

International Money Orders (US$ or CAD$)
Your item will be shipped immediately after your payment is cleared (you will be notified by email when your item is posted).
---