Code BA19032201: Antique French Equinoctial Sundial and Compass for the American Market, c. 1900

This is an extremely rare French equinoctial sundial compass made around 1900 for the American market.

It comes in a massive and large purpose made hunter case made of brass. The case has a lid with a closing mechanism typically used on French and German compass cases. The body of the case has two screws on each side and a 'L' shaped slot on each side of the lid.To close the case, each screw is entered in its corresponding slot and the lid is twisted clockwise to keep it securely closed. To open the case, the process is reversed. The lid is twisted anticlockwise first, so that it can be removed. Usually cases of this size are made of several separate brass pieces soldered together. This case is entirely turned from a big brass bar.It is in excellent condition without any dings, dents or scratches.

The inner dial is made of a white silvered metal with English cardinal points. A raised ring is graduated in degrees and numbered every 20 degrees (0 to 360 at North). The dial is covered with a thick flat glass crystal in excellent condition without any chips or scratches. The sundial can be used with a latitude bar and folding gnomon bar to read the solar time. The compass is precise and points North without any problem. The needle can be blocked by acting on the transit lock on top of the compass to prevent wear to the pivot when the compass is not in use. The needle has blue and silver colour. Around the dial there are inscriptions to help read solar time in different American cities: Saint-Louis, New York, Philadelphia, San Francisco, Santa Fe and Cincinnati.

The brass case is housed in a leathered-wooden case that is still in excellent condition without any damage. It fits tightly inside (without any play) as it should.It has sapphire blue velvet to the base and natural colour silk inside the lid with some perishing to the silk but it is all original. It has a strong hinge and a sprung push button to open and securely close the case. This is a very large and massive instrument measuring about 69mm (2.7 inches) of diameter and has an approximate height of 26mm (1 inches). The leather case measures about 84mm (3.3 inches) in diameter. A rare example for the serious collector.
SOLD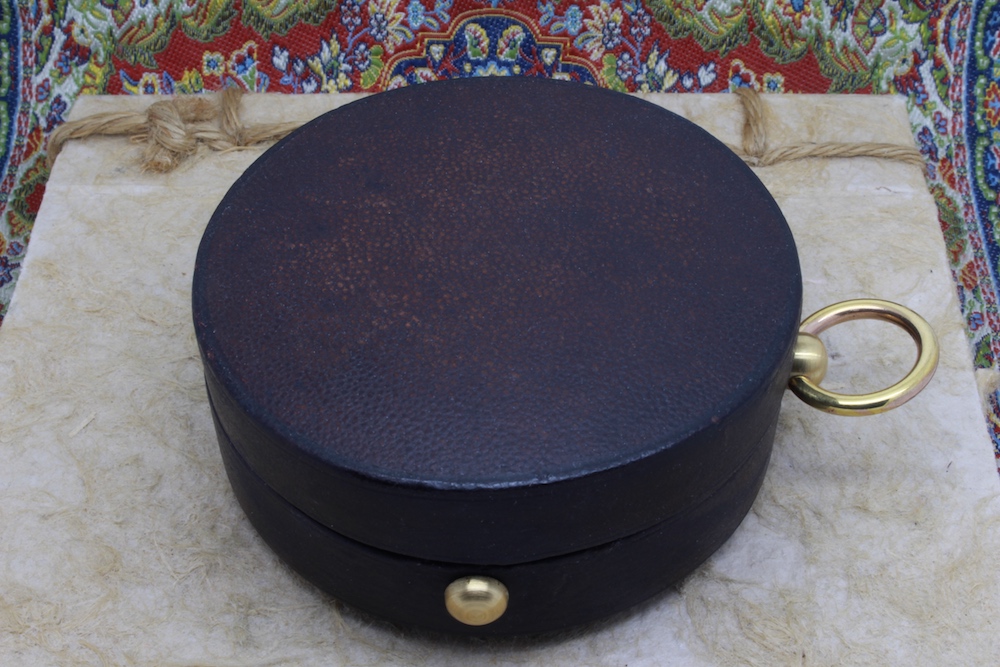 ---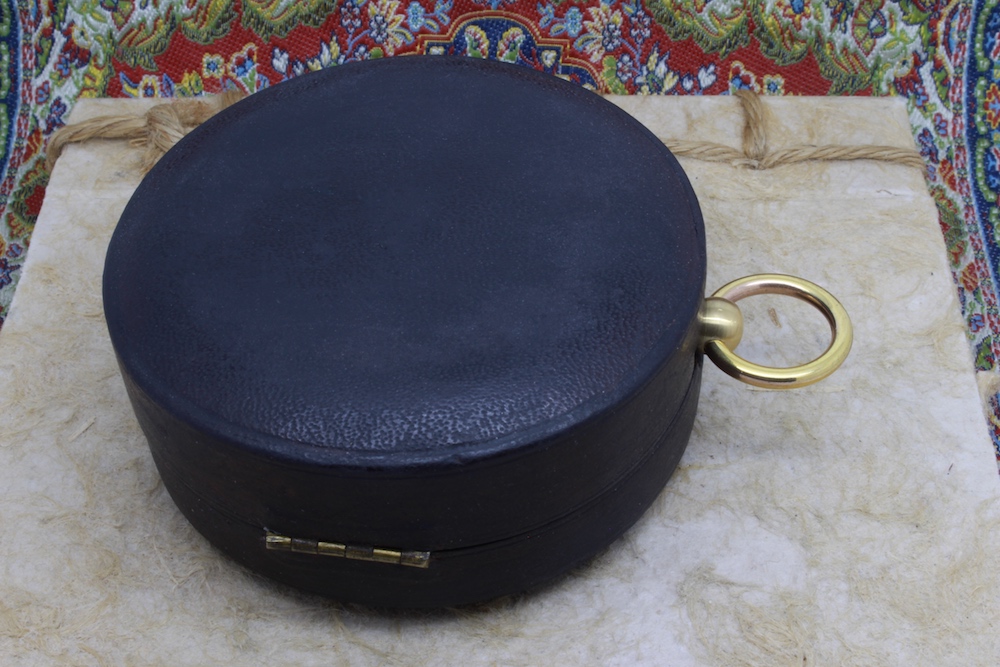 ---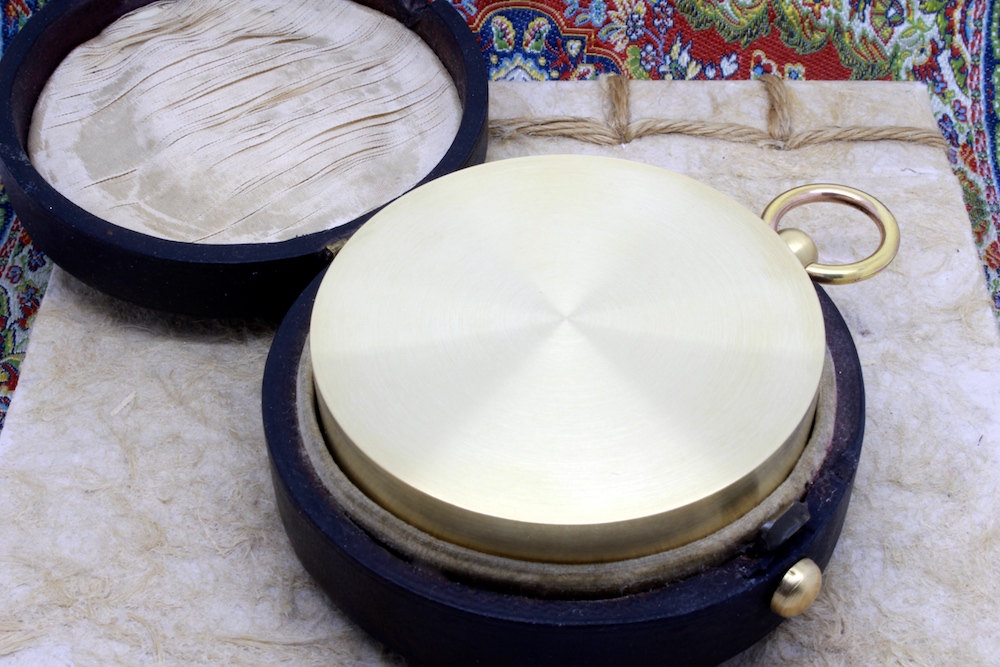 ---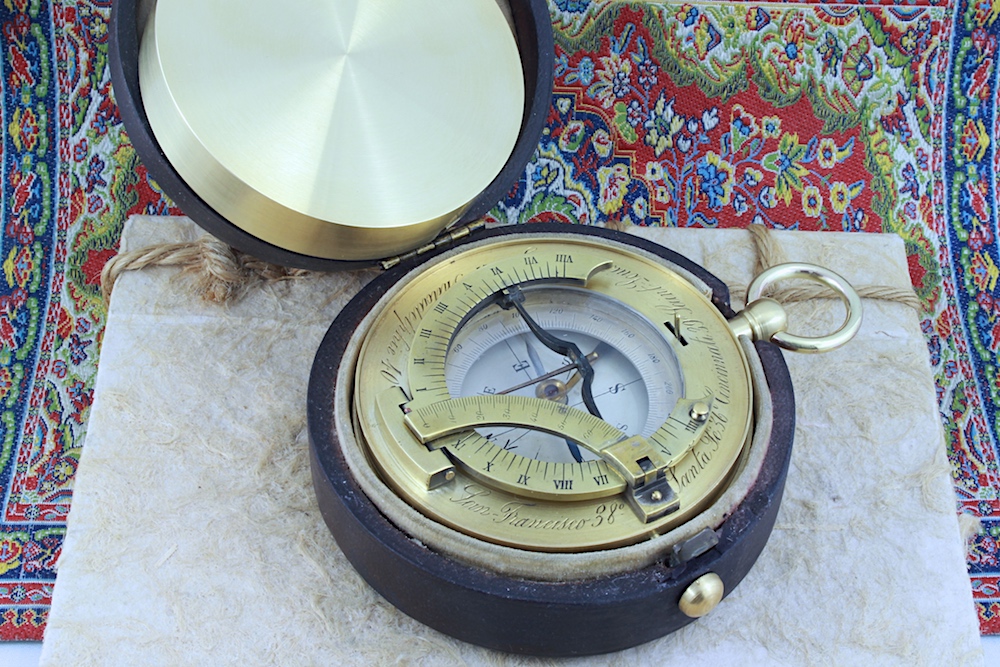 ---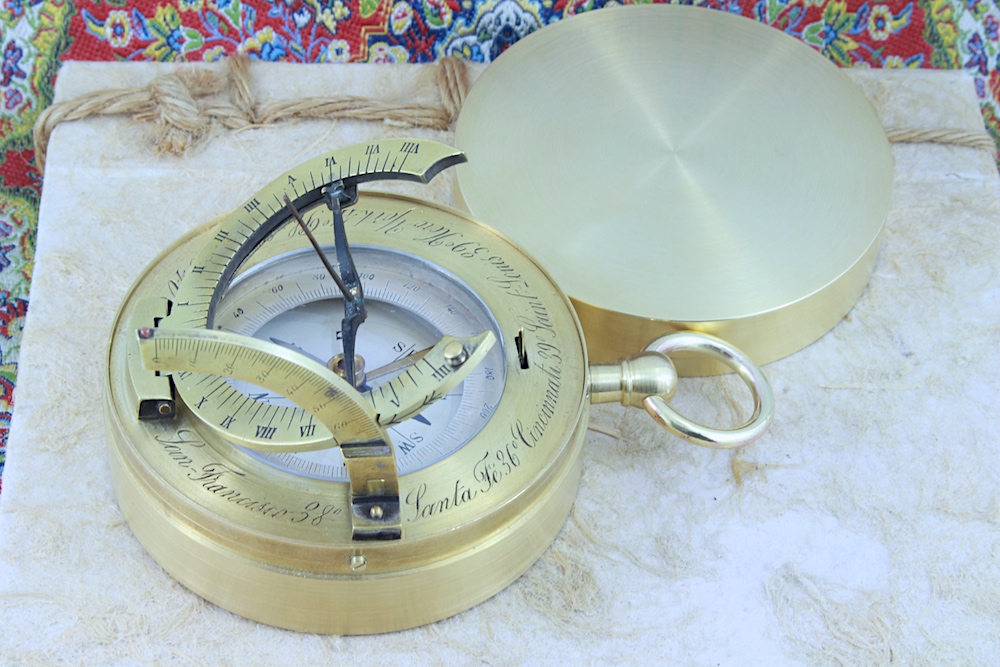 ---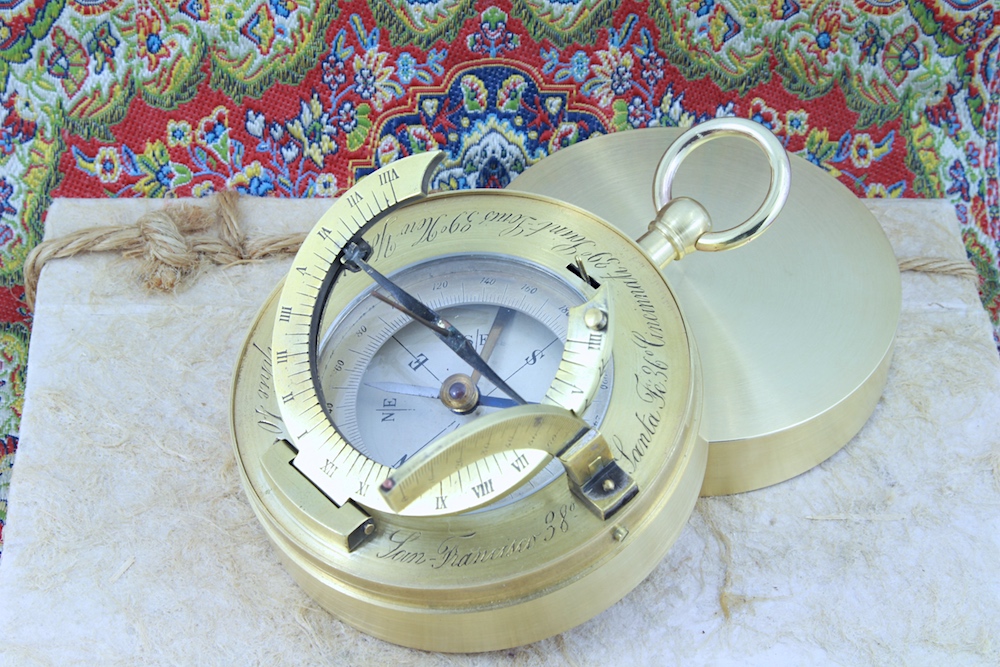 ---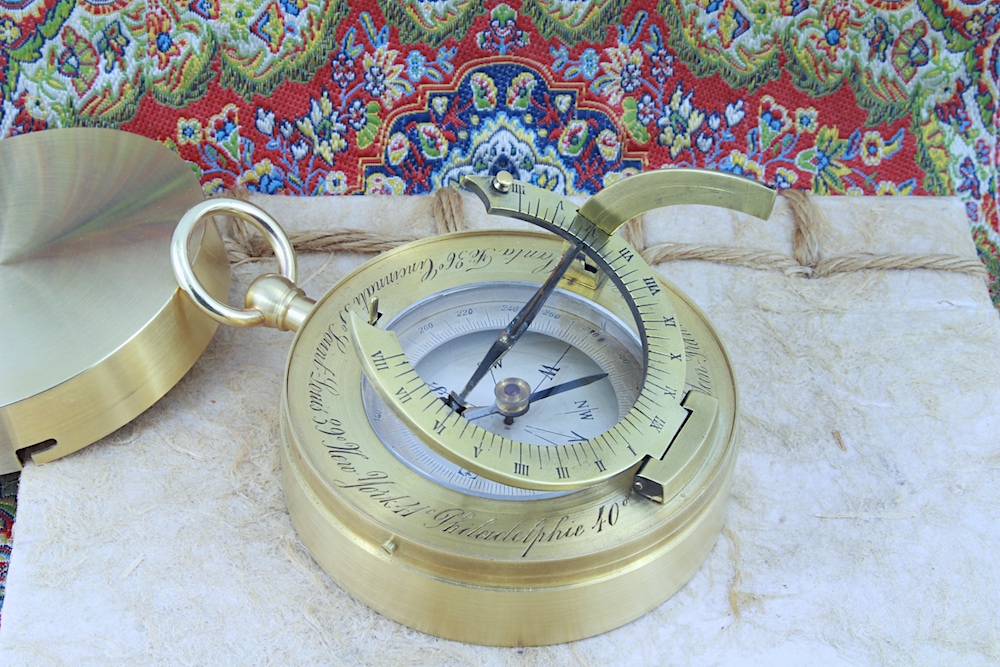 ---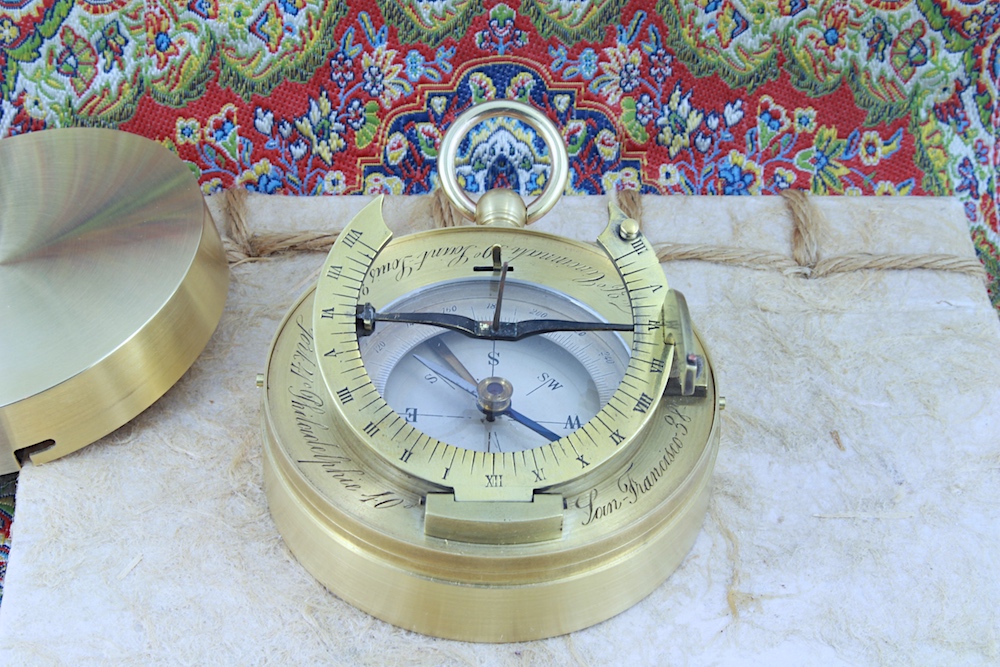 ---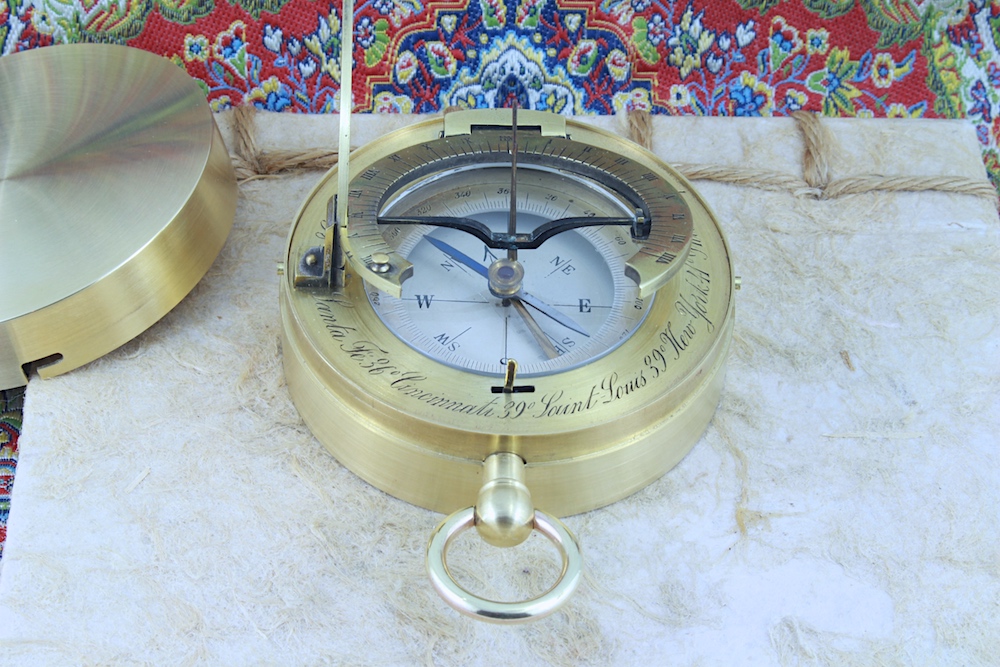 ---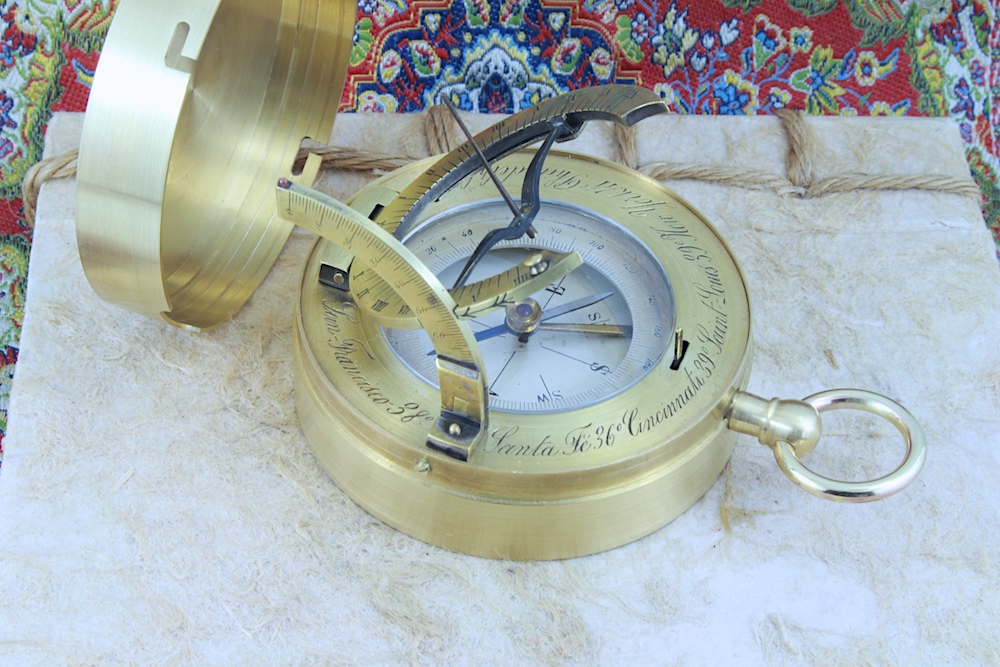 ---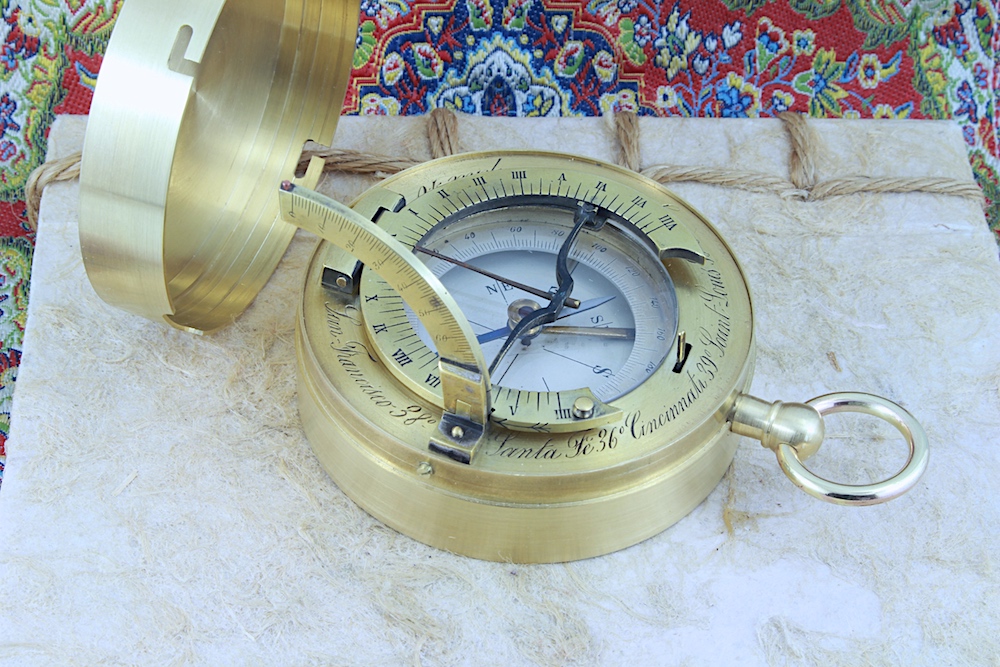 ---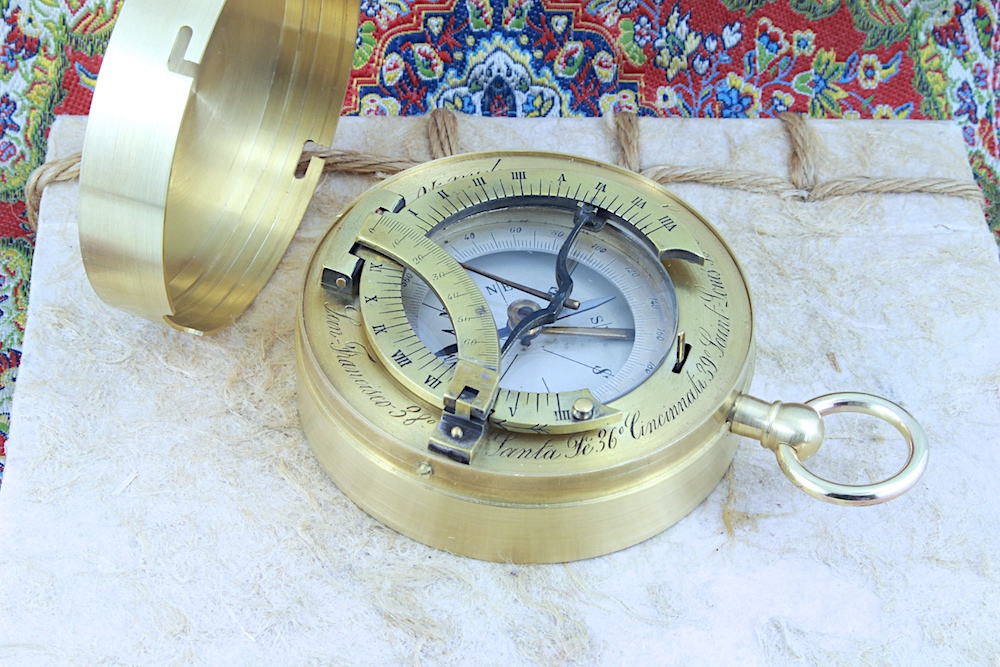 ---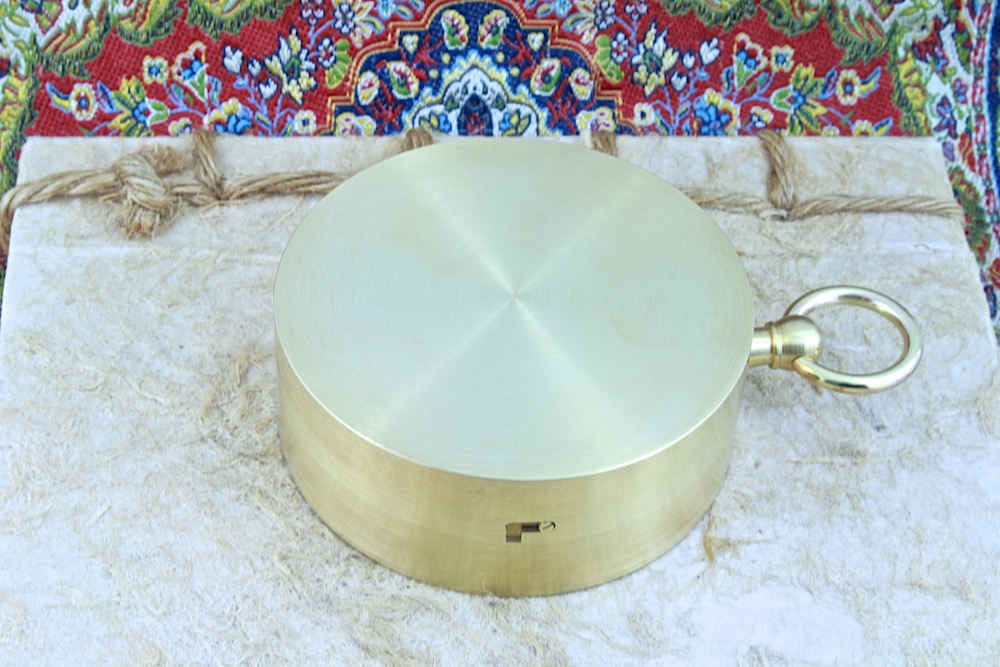 ---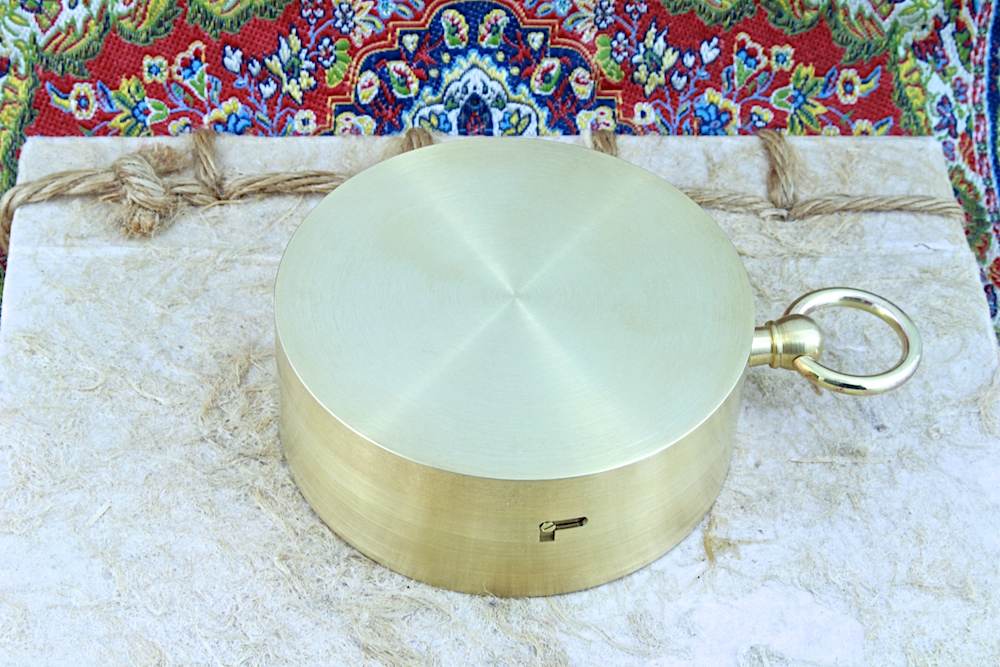 ---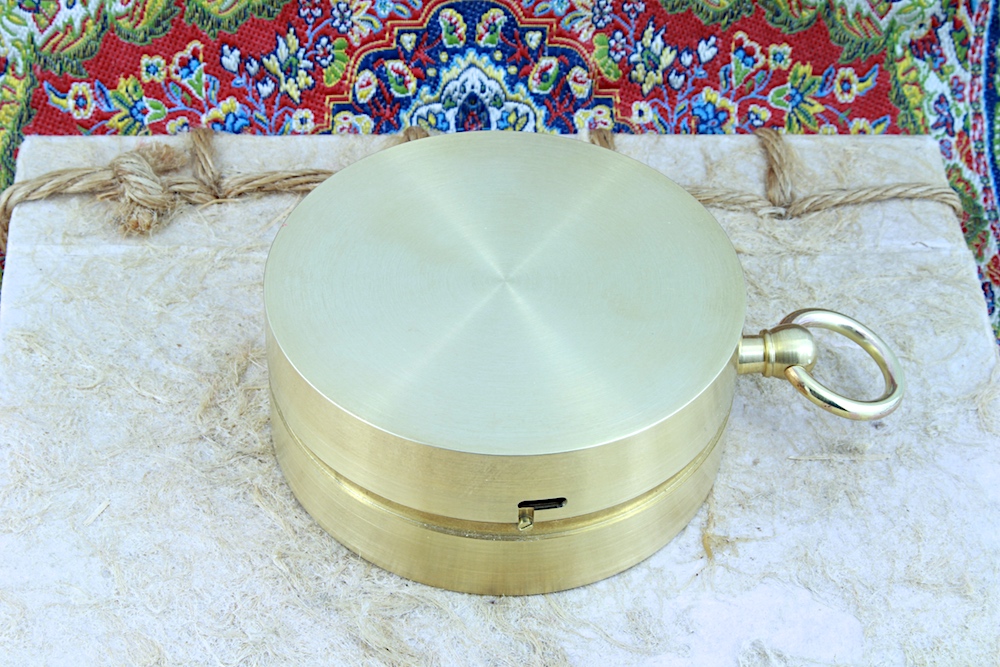 ---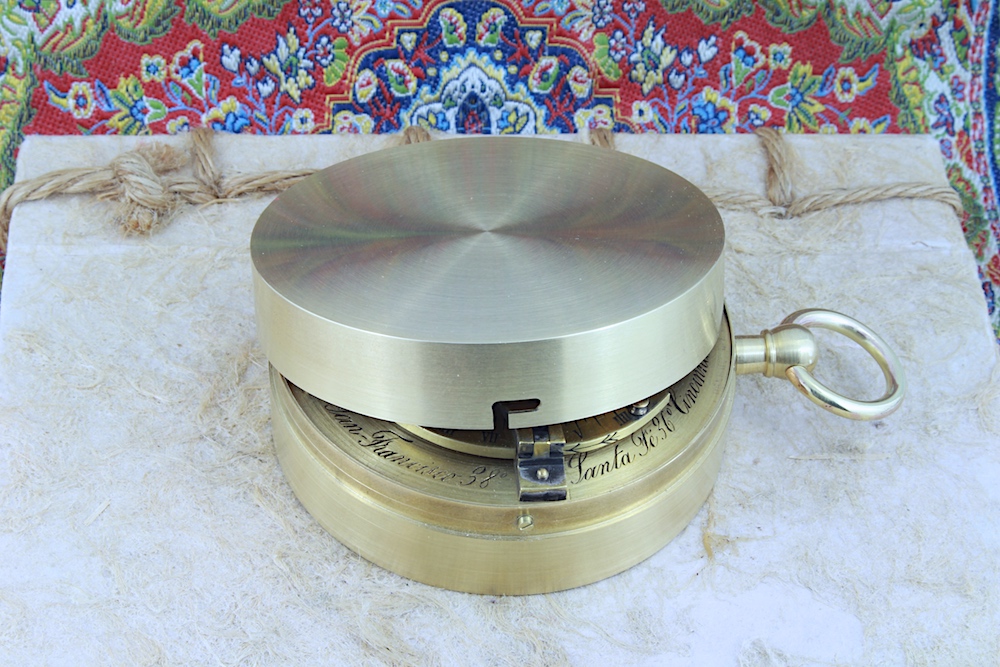 ---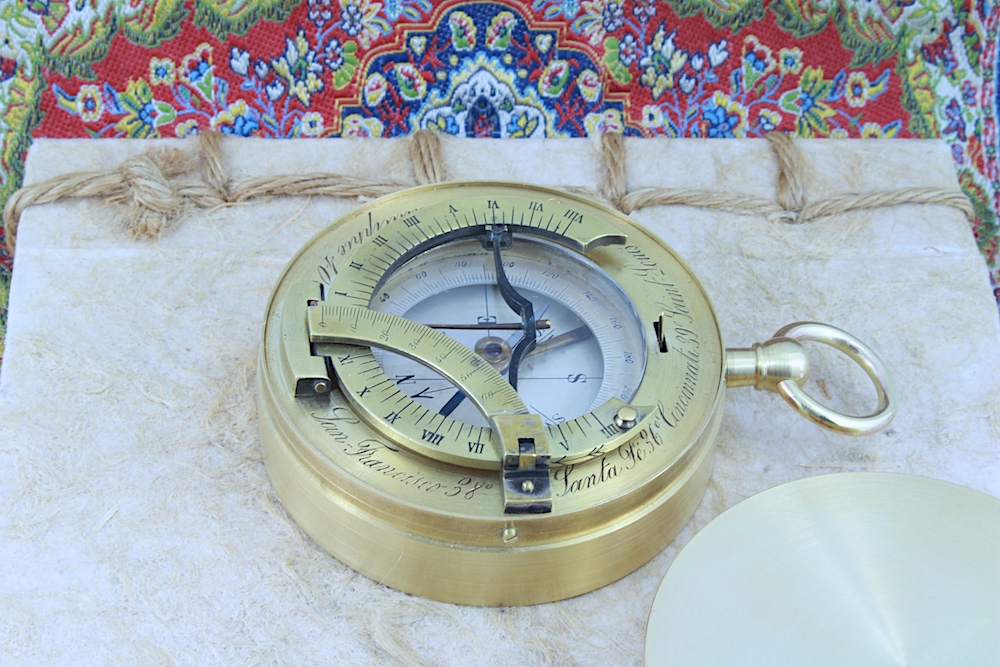 ---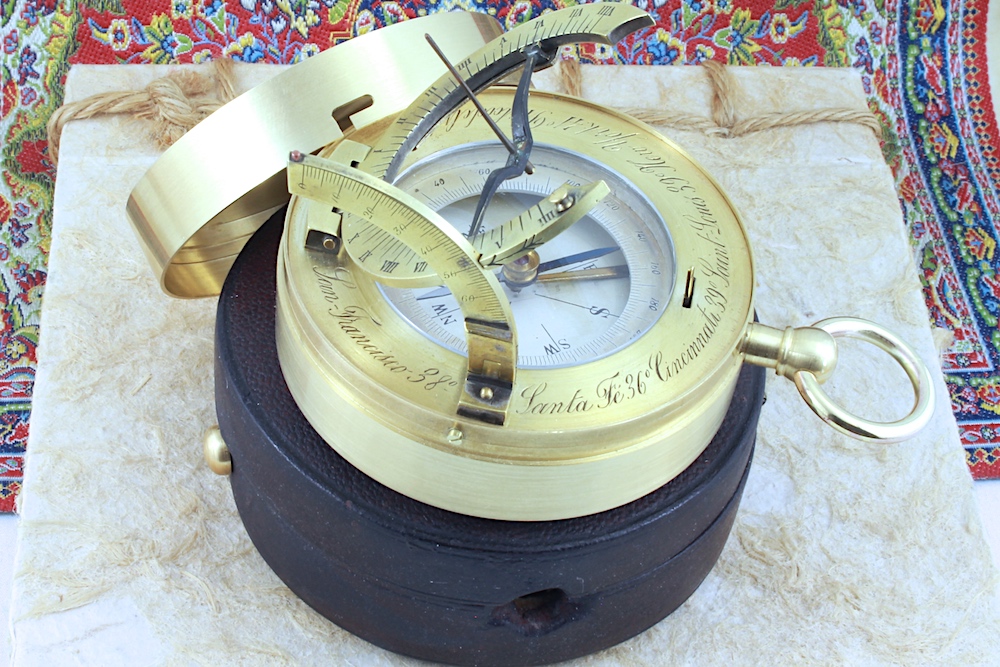 ---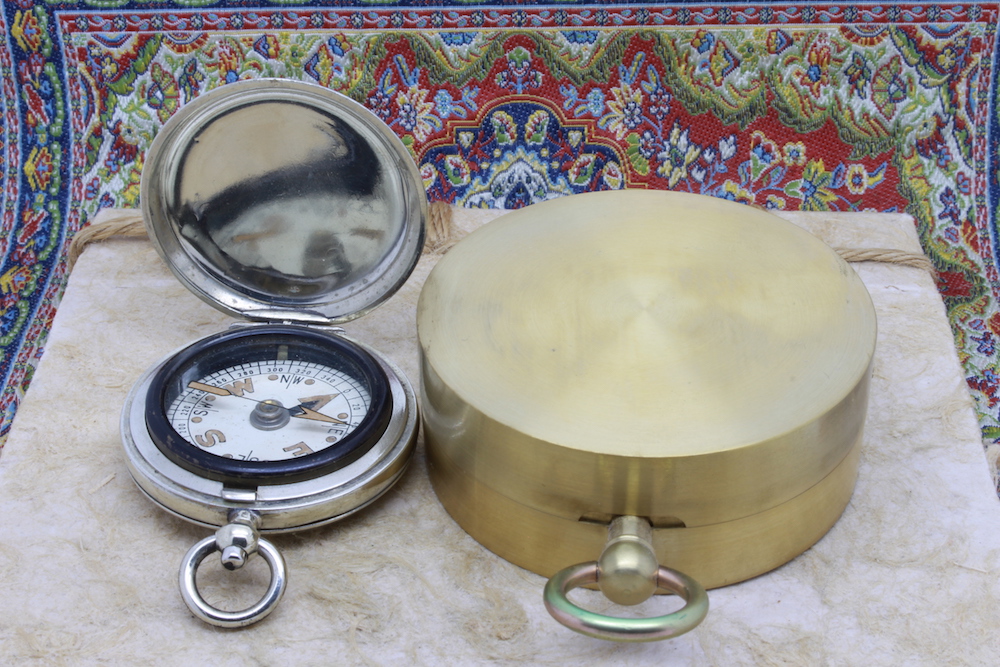 ---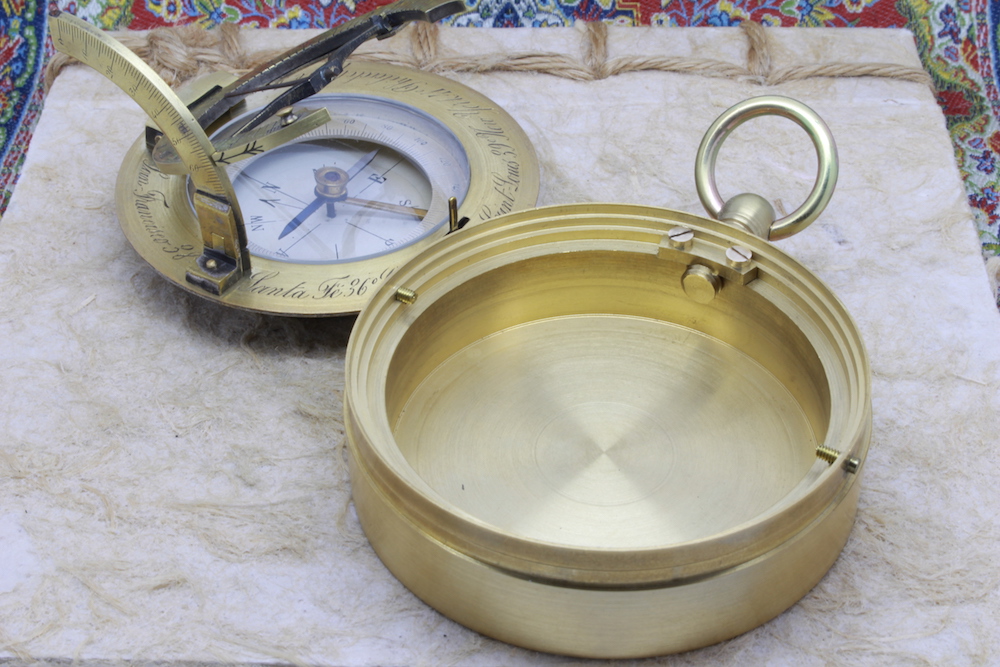 ---
---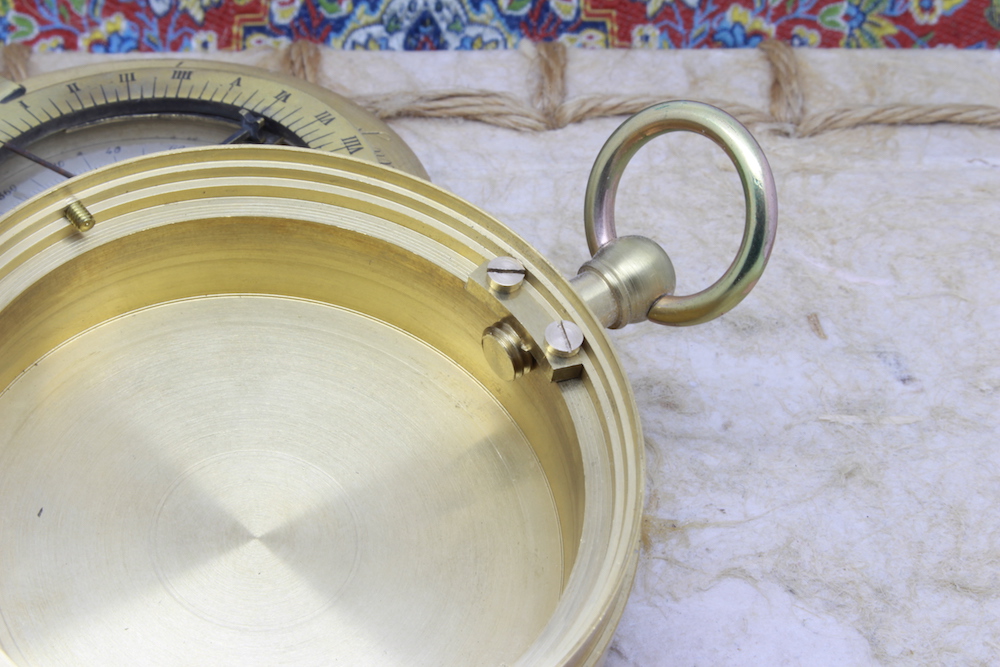 ---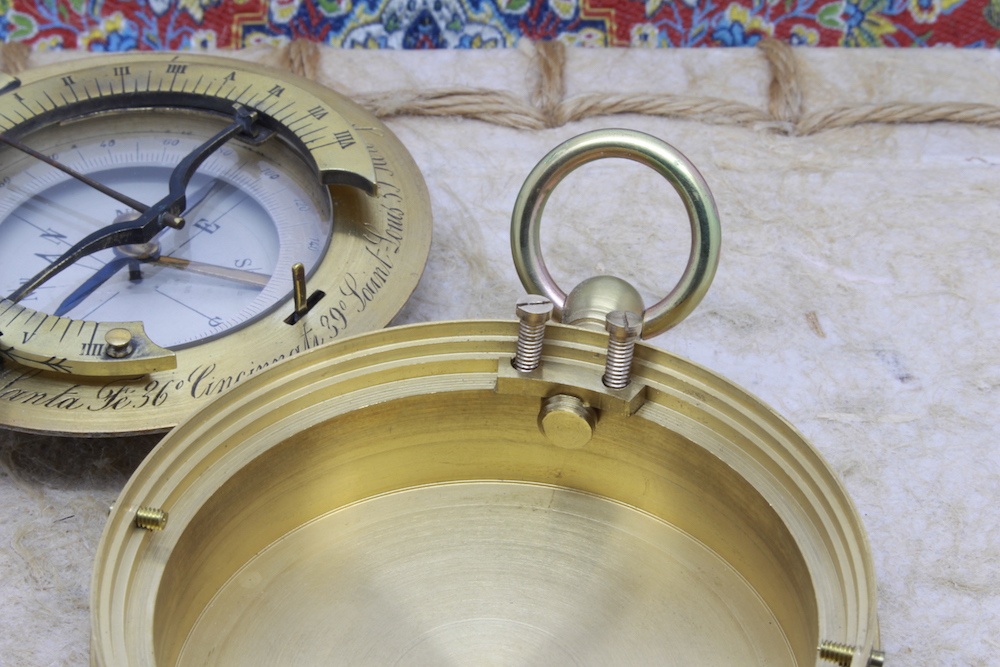 ---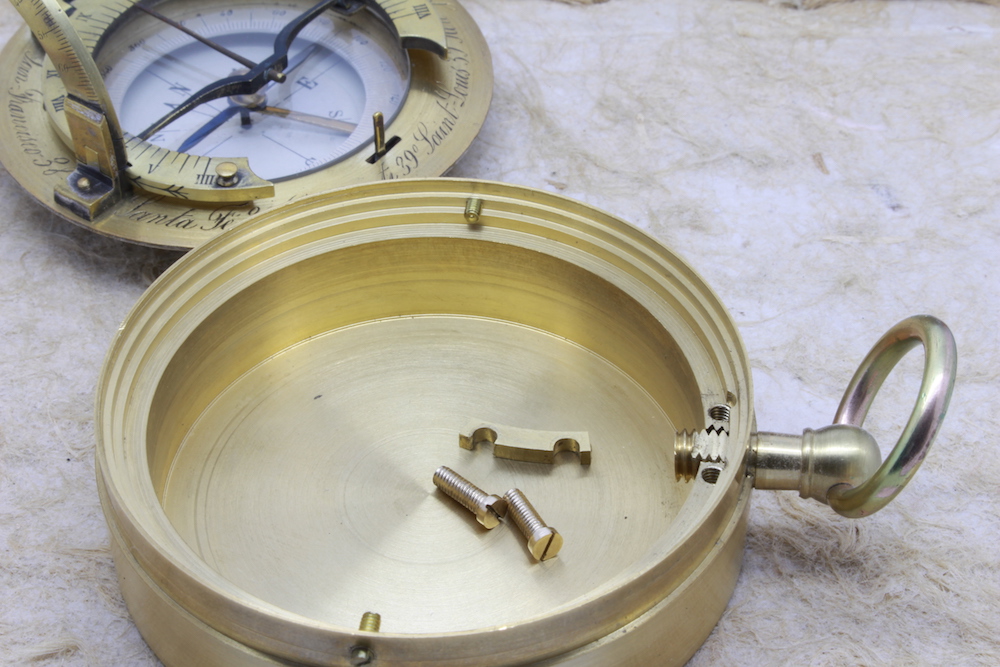 ---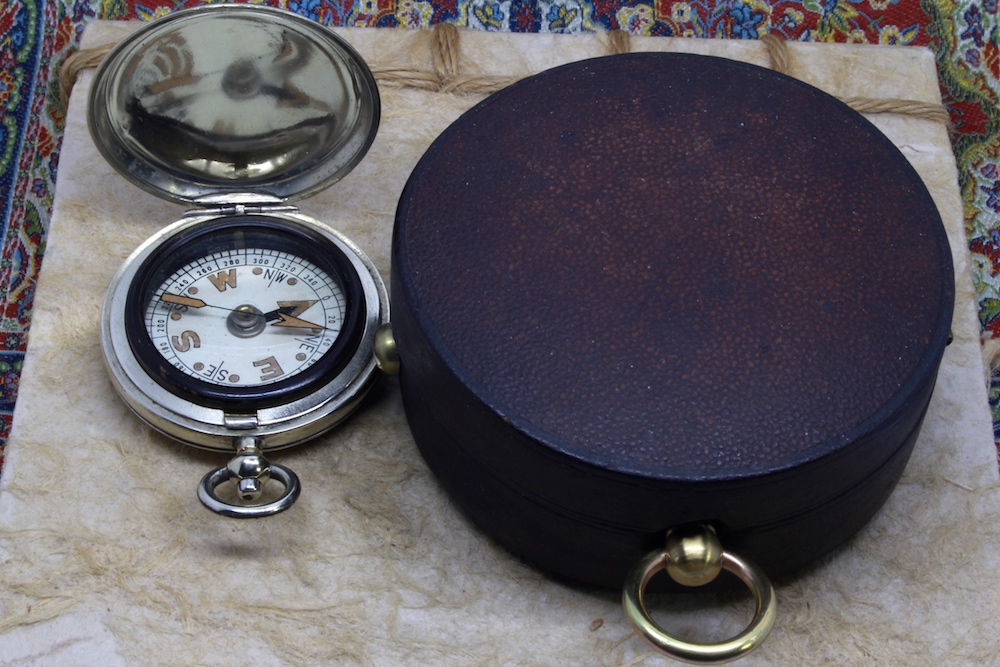 ---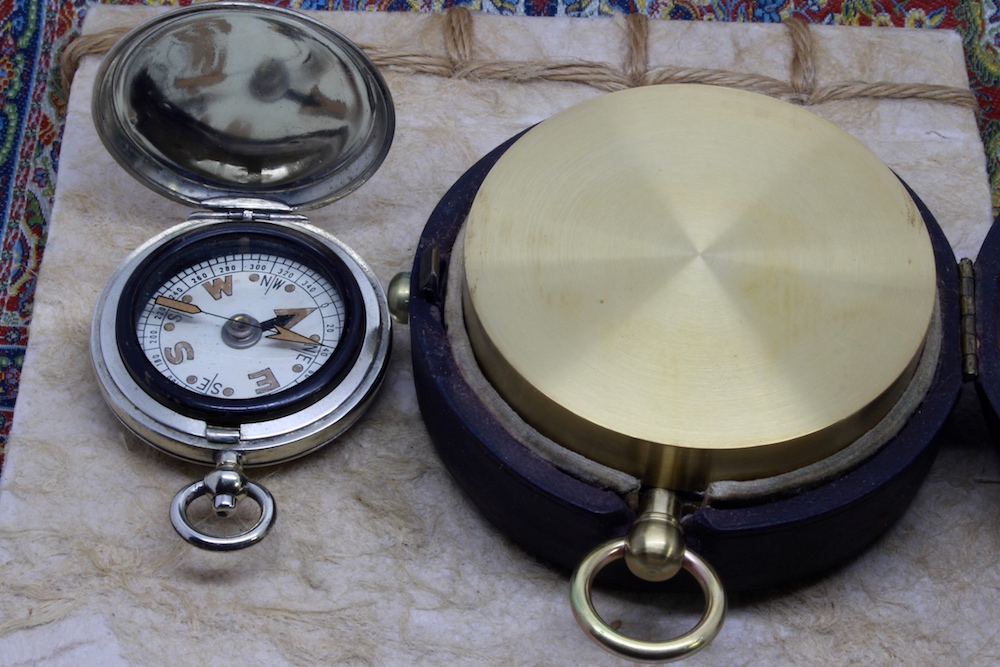 ---