Code BA22040502: THE A. LIETZ Co. compass, c. 1910

This an unusual compass made by The A. Lietz Co. around 1910. According to the survey history website (http://www.surveyhistory.org/a__lietz_co_1.htm): "Adolph Lietz was born in Leubeck, Germany in 1860. He immigrated to San Francisco in 1879 and worked in several scientific instrument shops before opening his own business. Lietz purchased the business of Carl Rahsskopff in 1880 and began his own business in 1882. Lietz originally joint ventured with another maker, Gottlieb A. Mauerhan, to form "Lietz and Mauerhan," a relationship that lasted for about a year. Following Mauerhan's departure, Lietz paired up with Conrad J. Weinmann who had previously worked for Carl Rahsskopff. The company was renamed "A. Lietz & Co." and at that time produced surveying instruments and related tools. The firm incorporated in 1892 under the name "The A. Lietz Company" and Weinmann possibly left at about that time. In 1910 a complete line of drafting materials and engineering equipment was added. In 1947, after 65 years of production, the firm discontinued the manufacturing of surveying instruments. The reason given was that it would be necessary and very costly to retool in order to manufacture the types of modern instruments then being marketed. Their business changed to being an importer and distributor. In 1960 the company started handling the Umeco brand of surveying instruments and then added instruments from Japan made by Sokkisha. The Frank Paxton Company purchased the business in 1965 and moved its headquarters to Kansas City, Missouri. The company name was also changed to "The Lietz Company." Additional restructuring took place during the early 1990's and the firm name was again changed, this time to Sokkia."

The open-face compass is housed in a brass case in excellent condition for its age without any damage. The compass has a bar needle with a jewelled brass cap. The dial is marked THE A. LIETZ CO., SAN FRANCISCO, OAKLAND, LOS ANGELES, GERMANY. The dial is covered with slightly convex glass crystal in excellent condition without any scratches or chips. The compass is fully working and finds North without any problem. The transit lock is also funtionning by screwing the crown. The needle is released when the the crown is unscrewed. Nice and quality compass measuring around 46 mm in diameter.
SOLD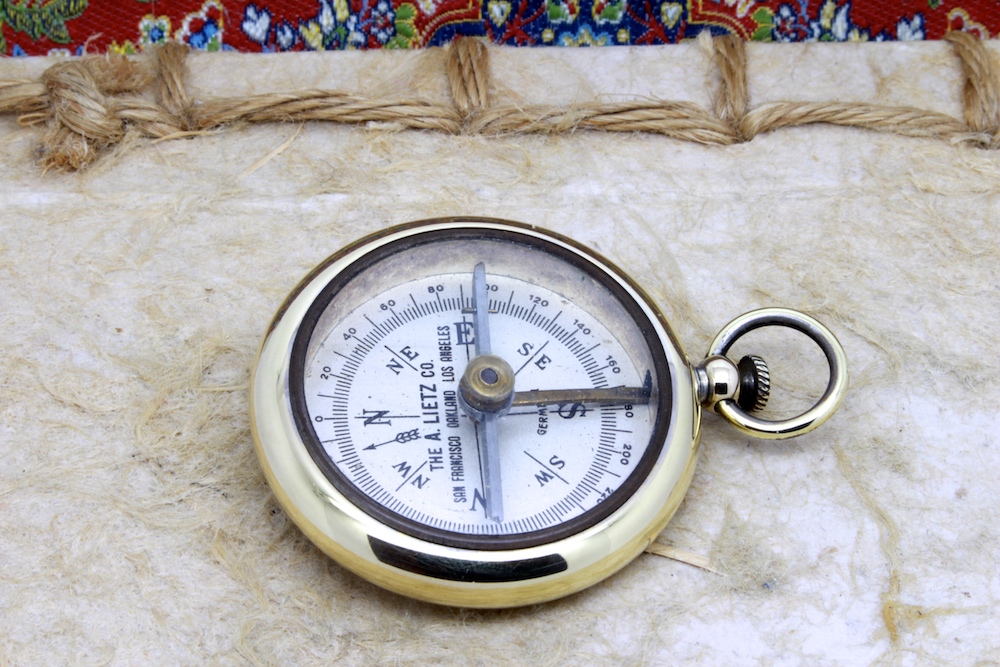 ---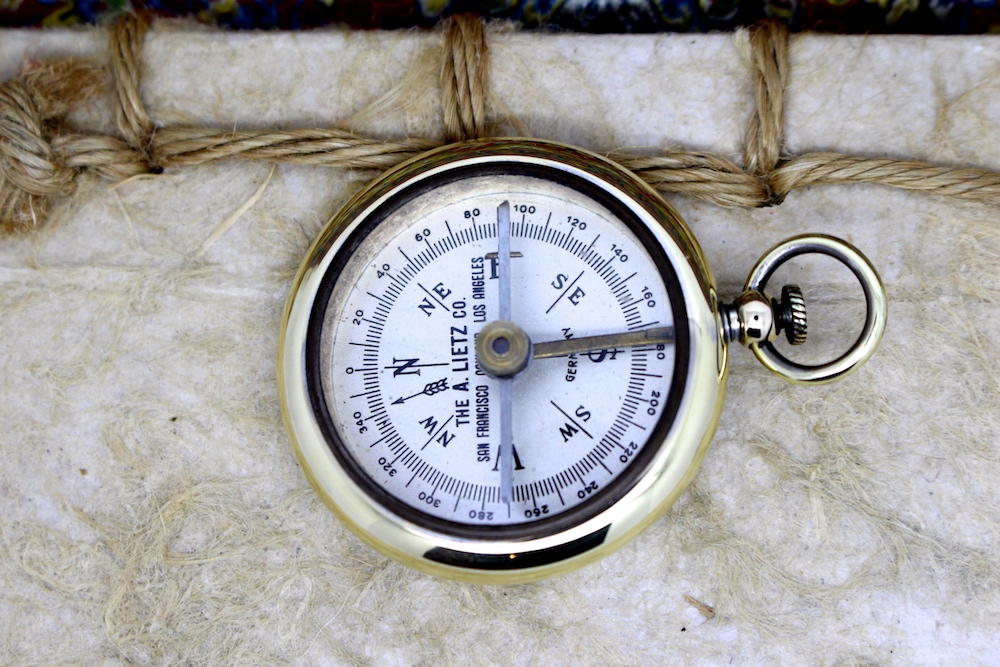 ---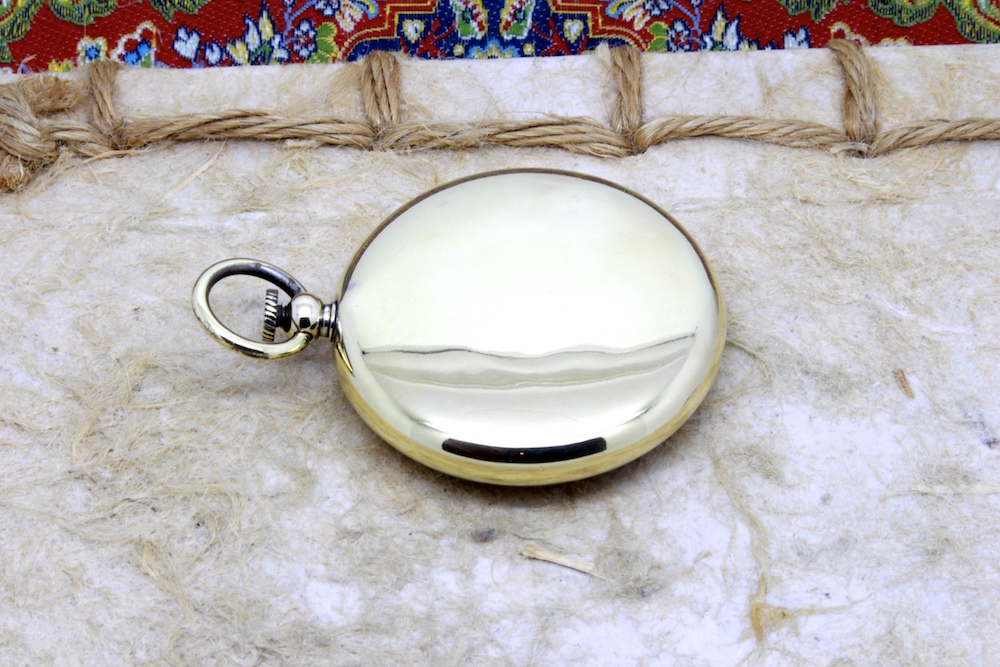 ---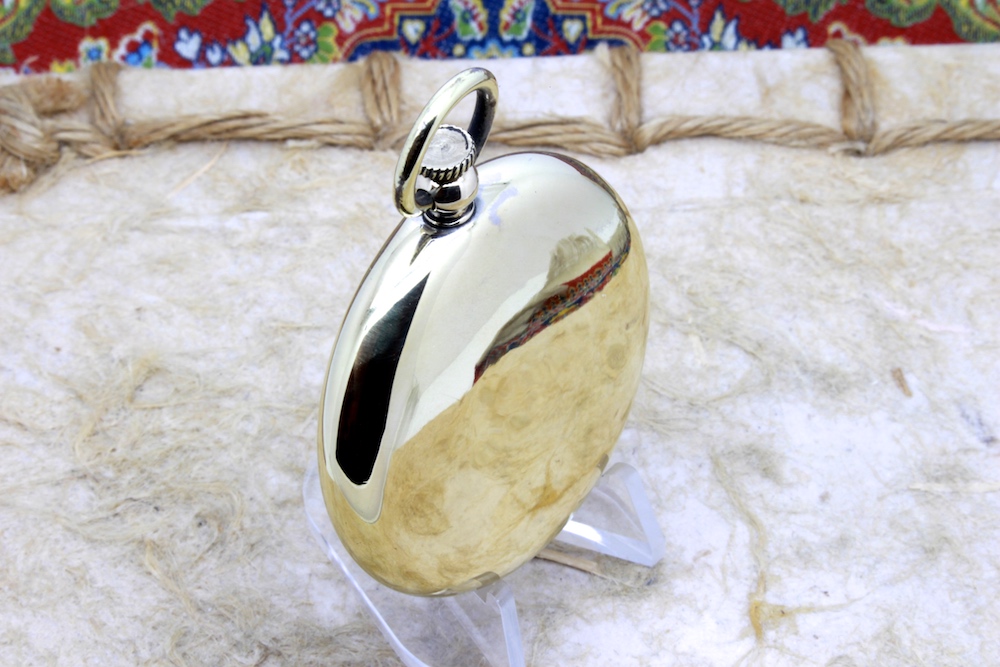 ---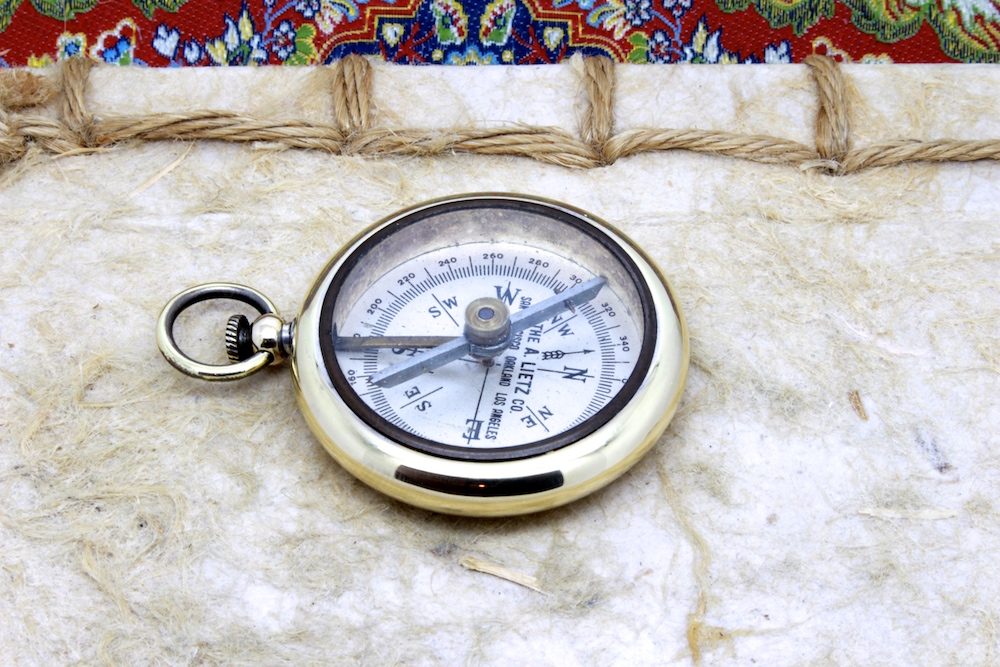 ---