Code BA21092502: Presentation Sterling Silver Antique Compass, Hallmarked for London 1893

This is an extremely rare antique presentation compass made by B & S of London in 1893. It is marked:

TERM PRIZE

H. M. S. BRITANNIA

Mr. C. A. Fontaine

Dec. 1893

The owner of this compass is the Vice-Admiral Charles Andrew Fountaine. More information about him may be found here: http://www.dreadnoughtproject.org/tfs/index.php/Charles_Andrew_Fountaine.

The compass case is made of sterling silver case in excellent condition without dings or dents. It has silver hallmarks for LONDON 1893 and also stamped with case maker's initials B & S. The ring is also hallmarked with a Lion Passant.

The Singer's Patent painted mother-of-pearl is in excellent condition. It has a stain, which is very common and is a natural coloration of the mother-of-pearl. The beveled glass is in excellent condition without any chips or scratches. The rotating dial swings freely and finds North easily. The transit lock is activated by pushing the button. The dial is released when the button is pulled. The compass measures around 40mm in diameter.

The compass comes in a presentation case which apparently belonged to the same owner. On the lid, it reads: SHORE HORSE SOCIETY on the lid. Inside the lid, it is marked:

SHIRE HORSE SOCIETY

GOLD MEDAL

WON BY

26194 HUTTON NYMPH

EXHIBITED BY

MR. A. C. FOUNTAINE

AT THE SHOW OF THE

NORFOLK

AGRICULTURAL ASSOCIATION

1899

The leather case that is still in pristine condition without any loss to leather or any kind of damage. It opens and closes as it should.

This is to be considered as extremely rare and has great value for the serious collector.
SOLD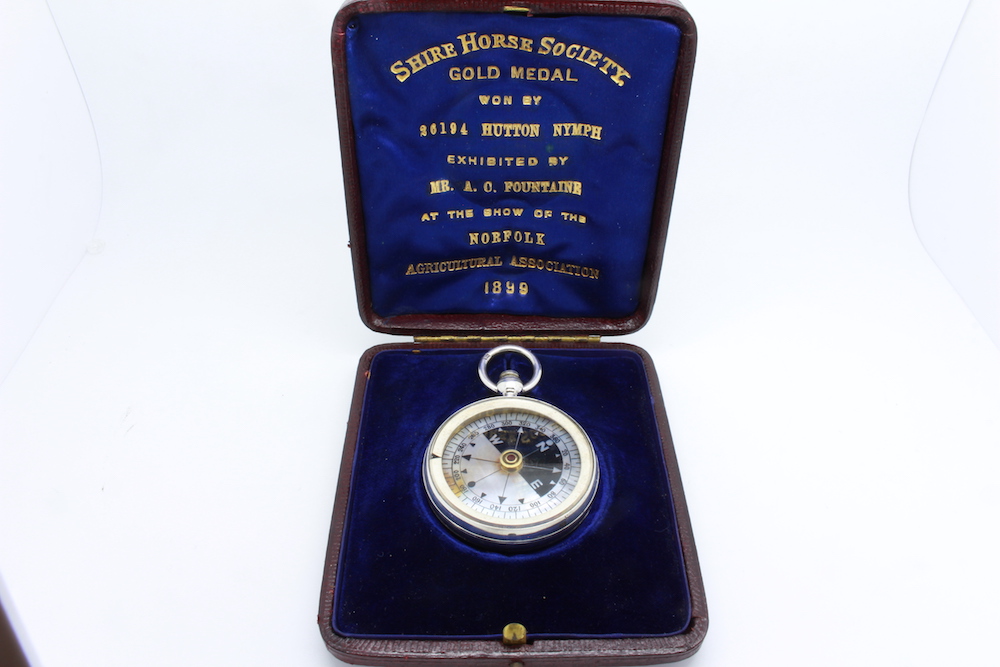 ---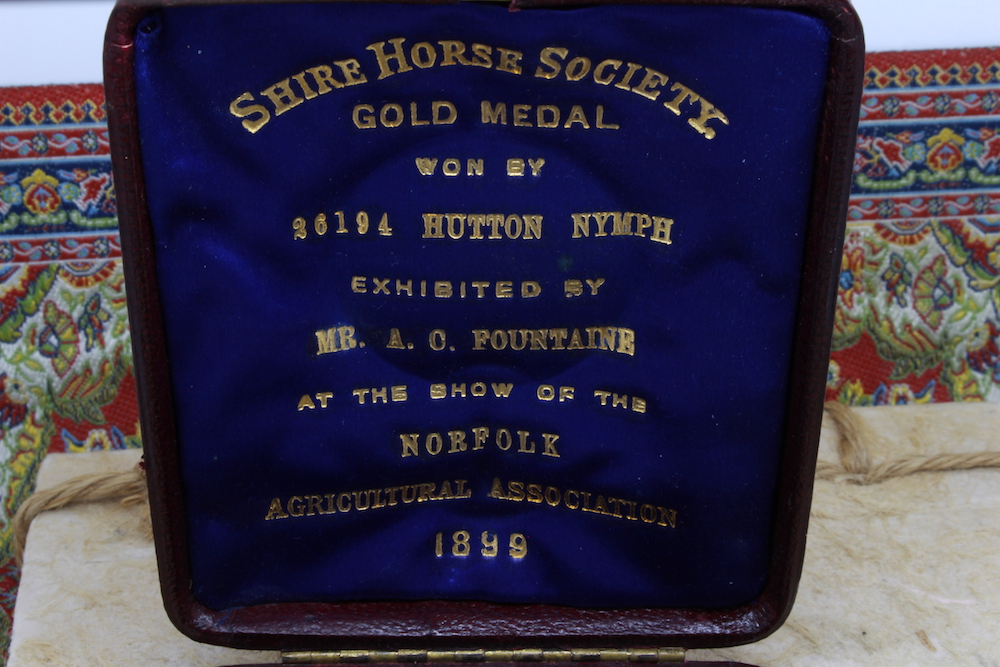 ---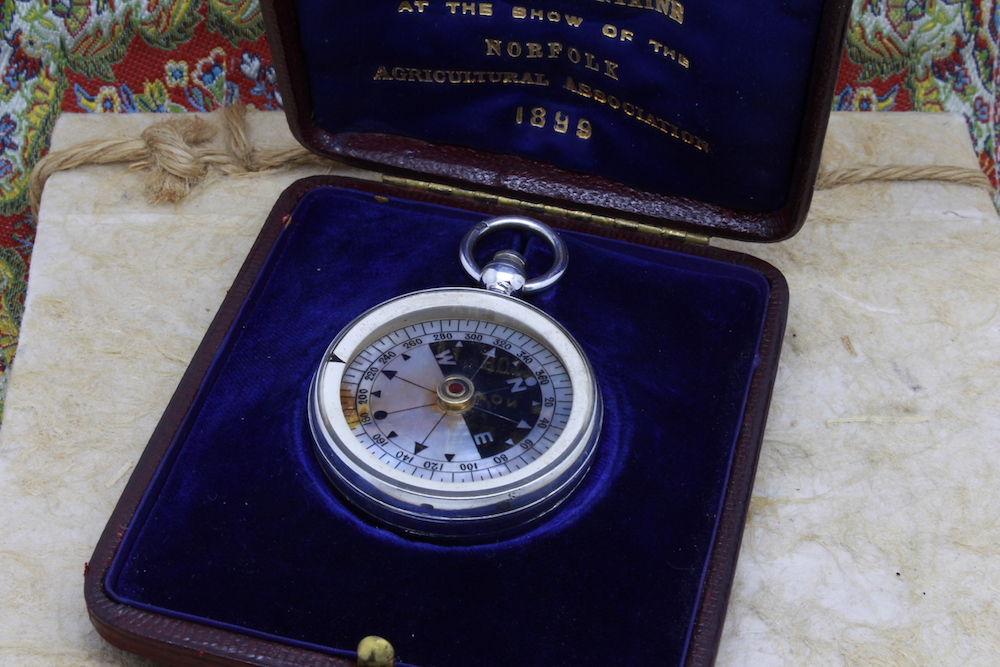 ---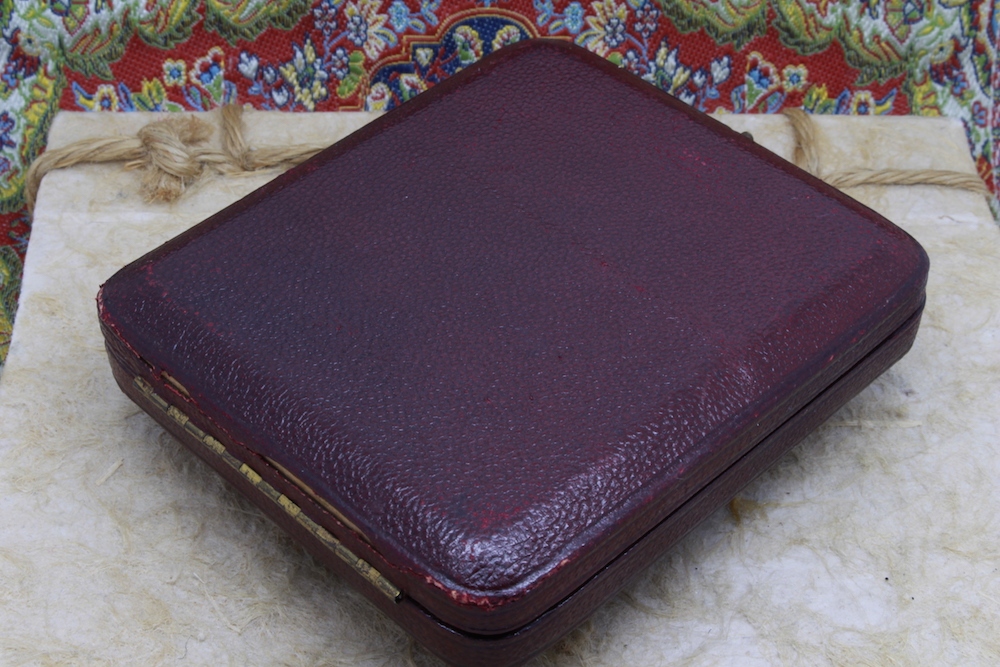 ---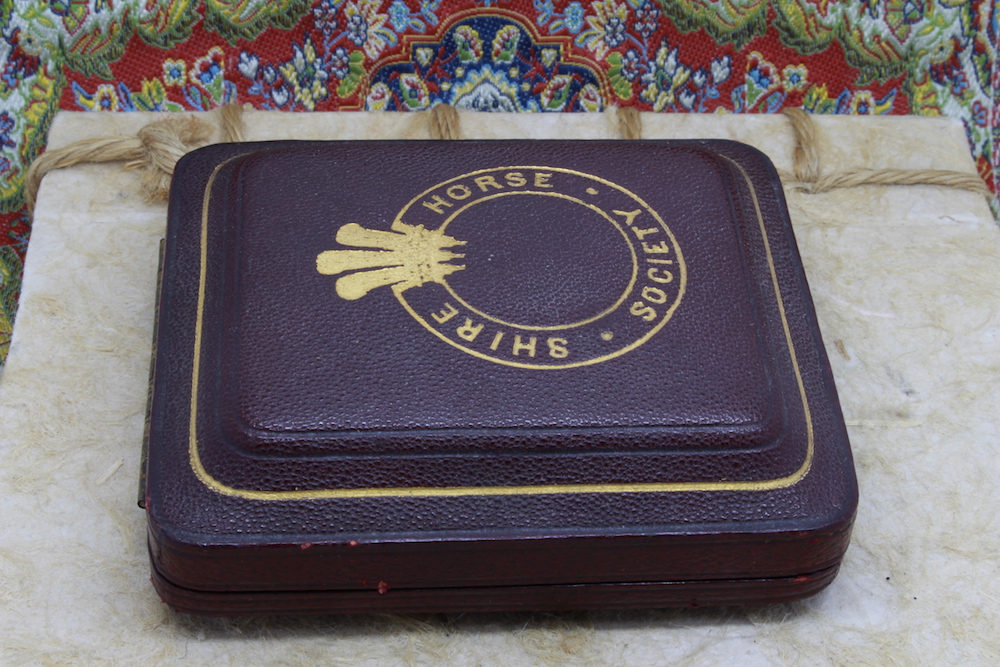 ---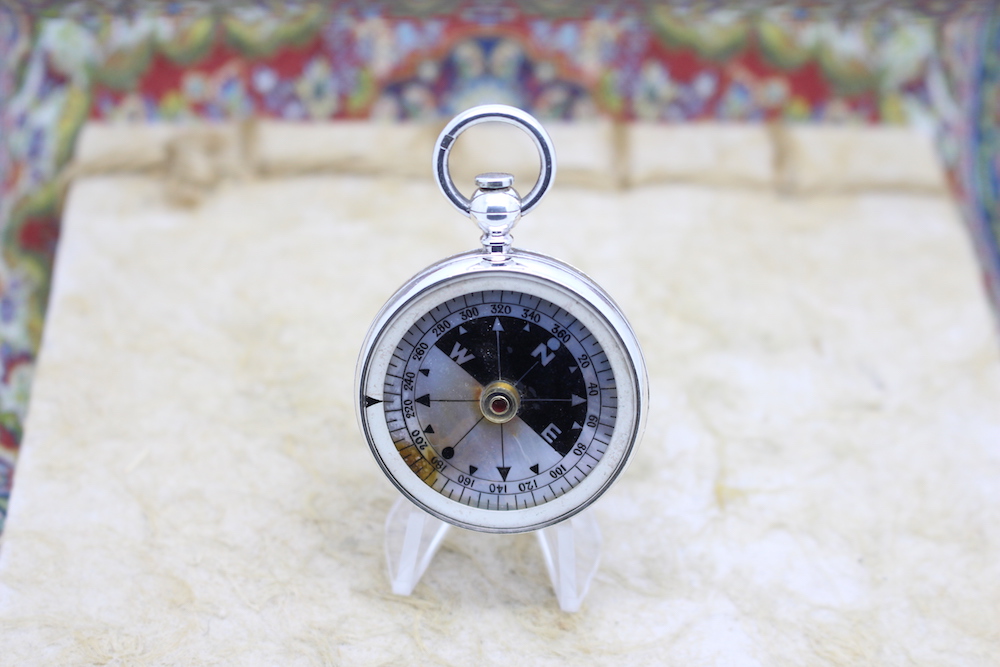 ---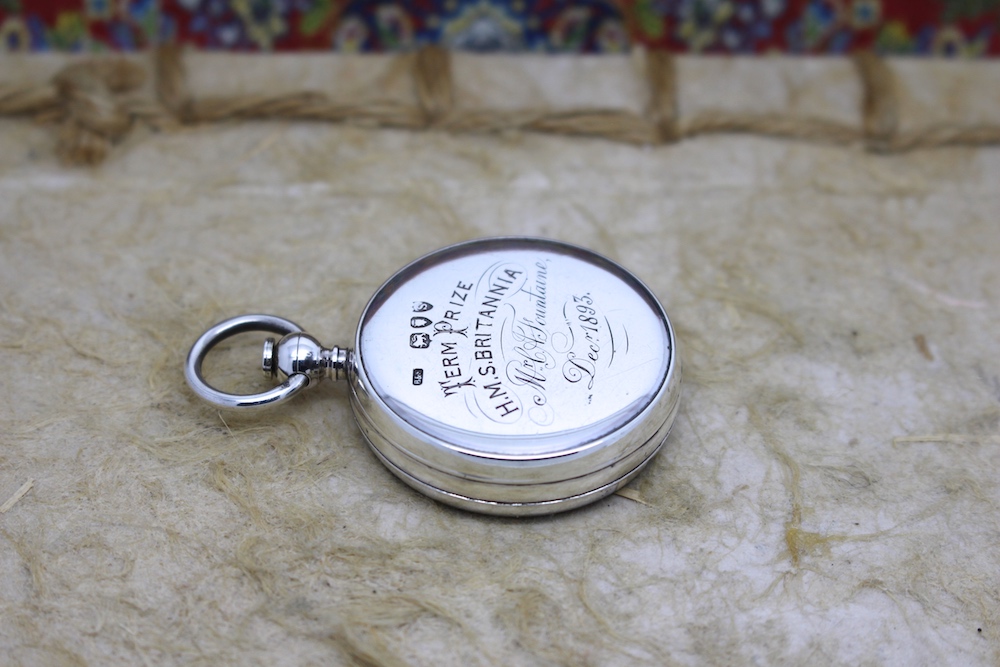 ---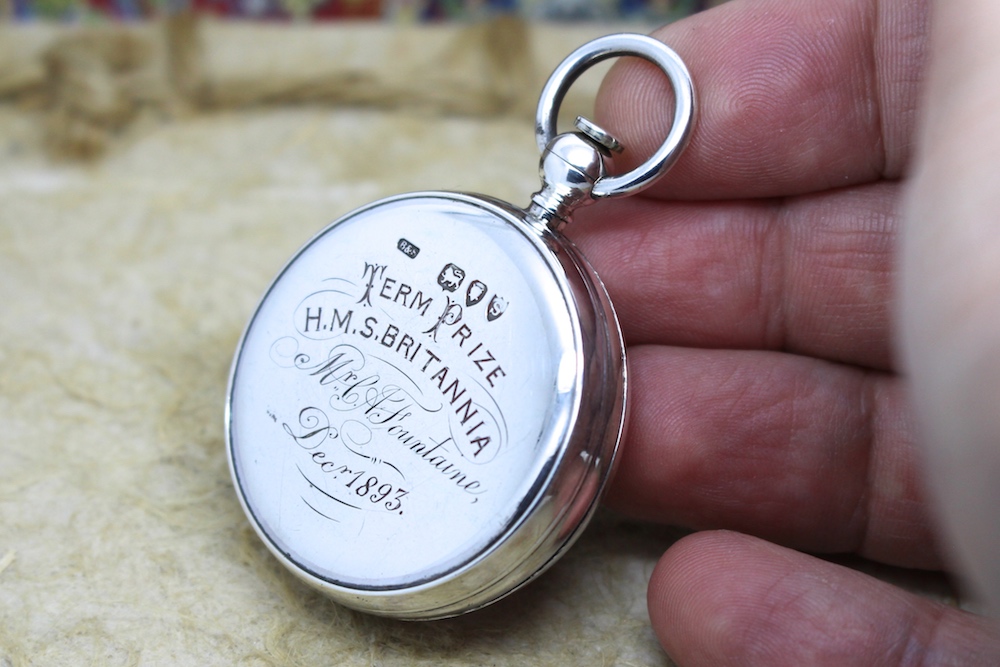 ---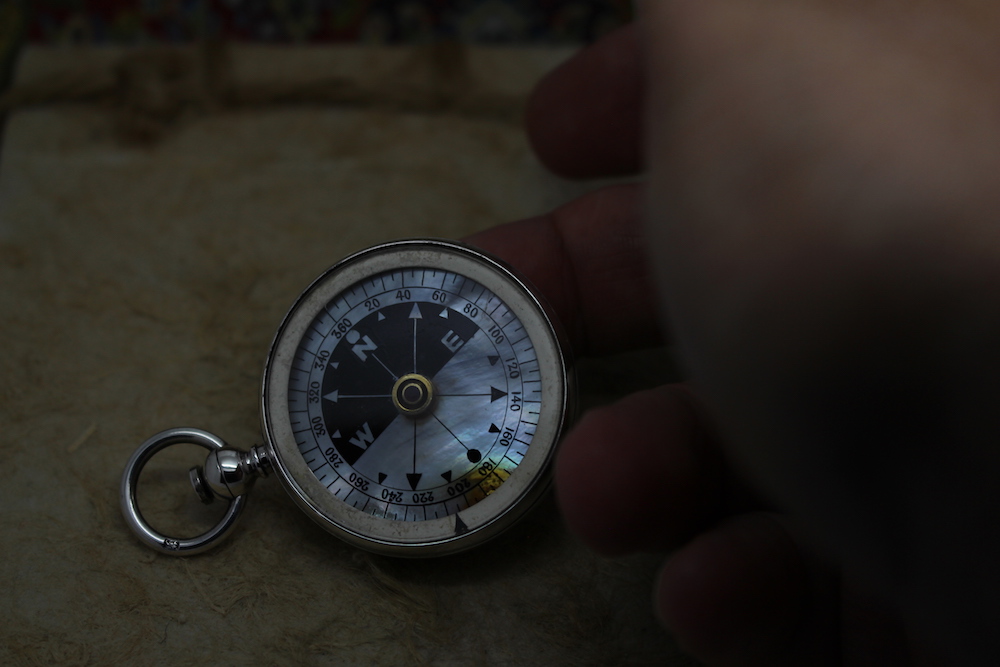 ---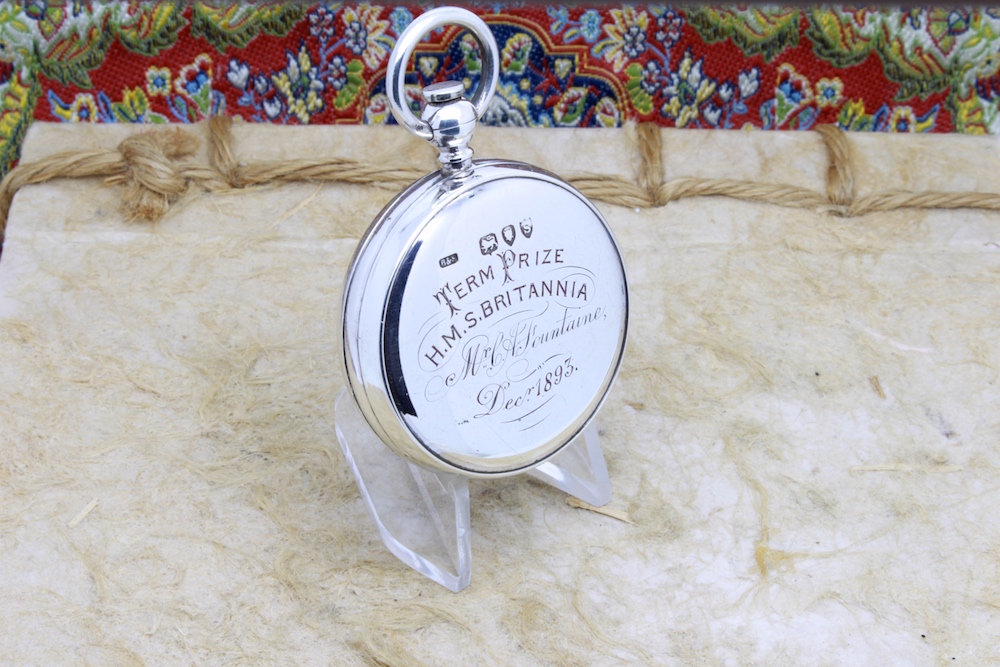 ---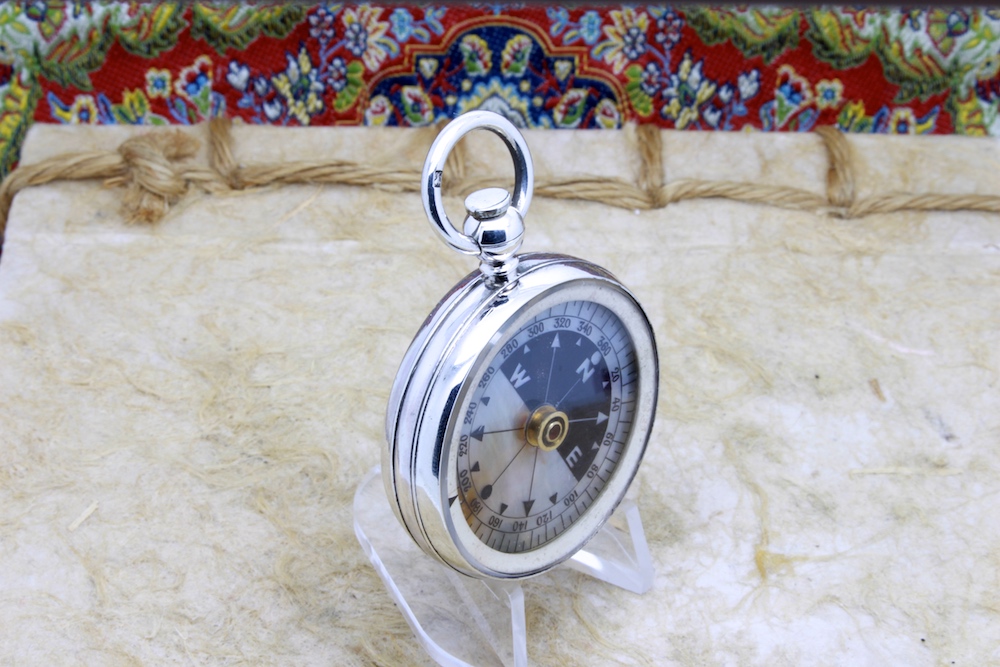 ---
---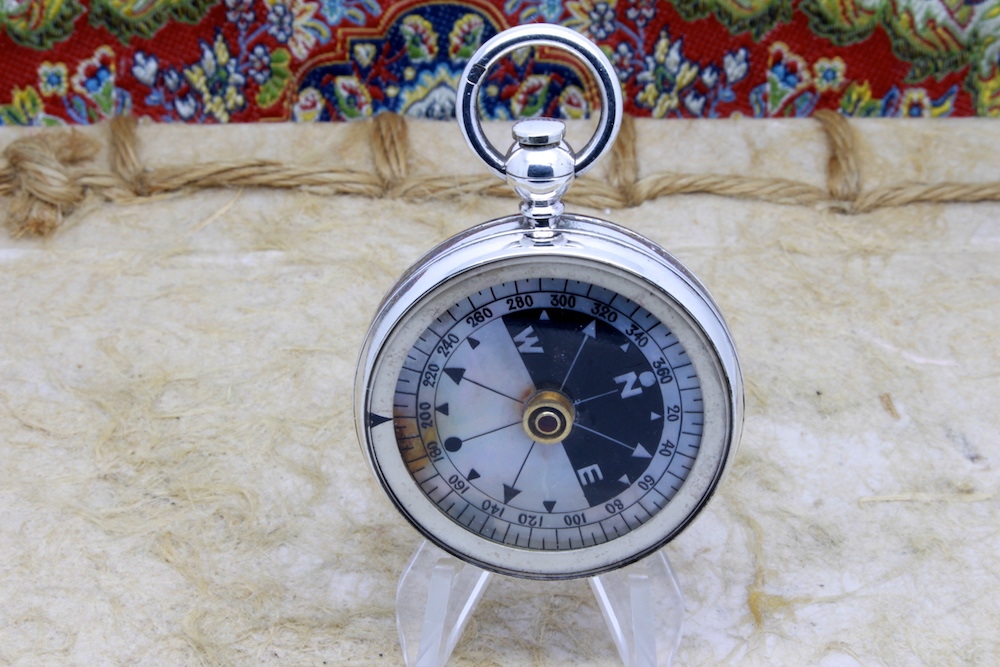 ---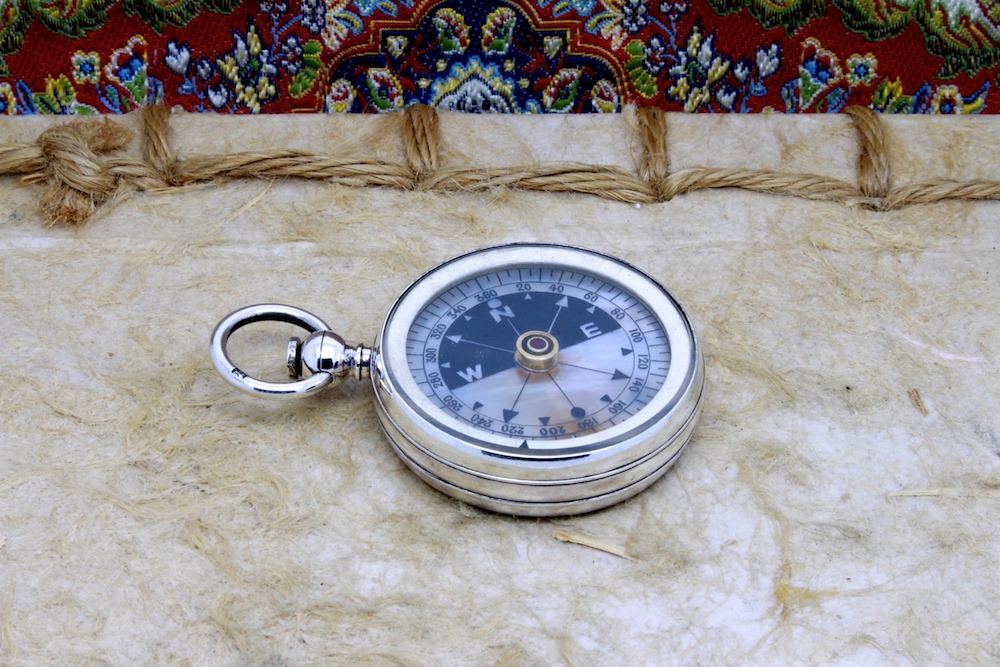 ---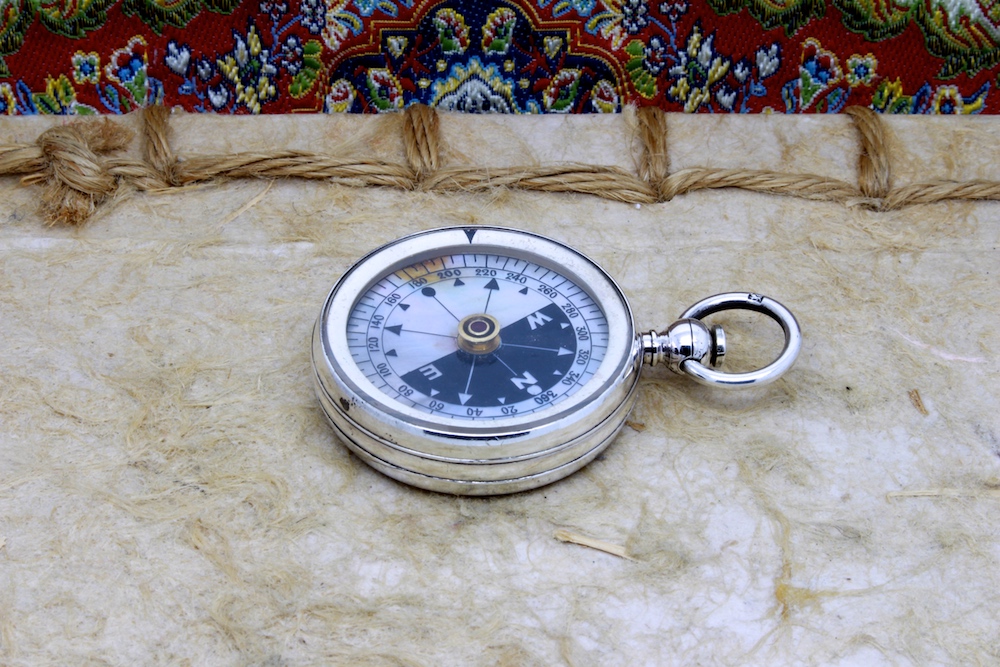 ---