Code BA140425520: Negretti & Zambra Liquid Filled Compass, c. 1920

This is a nice and rare liquid filled compass made by the famous Negretti & Zambra of London. The compass dates c. 1920. It has an oxidized colour case made by Dennison and still in excellent condition without dings or dents. Only a small spot of loss to the original black greyish colour. Inside the lid it is marked NEGRETTI & ZAMBRA, LONDON with serial number 4251. The glass crystal is in excellent condition without chips or scratches. The floating dial is a variant of the Singer patent. It is marked ENGLAND REG. 416645. The British National Archives (South-West London) gave the following information: The design no. 416645 was published on page 1318 of the Official Journal of patents dated 30th September 1903, covering designs registered in the week ending 17th September 1903. The owners were Francis Barker & Son, of 12 Clerkenwell Rd, London WC (text from the Compass Museum). The dial is in excellent condition and retaining all its colors. The compass points North without any problem. Very nice and rare example of a quality maker. Measure 47mm in diameter. Would make a great gift.
SOLD
The case maker was Aaron Lufkin Dennison of Birmingham UK, he manufactured watch cases from late 1874 at 24 Villa Road, Handsworth UK. As part of the war effort he diversified into compass cases. He was originally the Managing Director of the American Waltham Watch Company in the USA, where he made the very first watch with interchangeable parts and produced watches of Railway quality. He was known as the Founding Father of the American Watch Making Industry.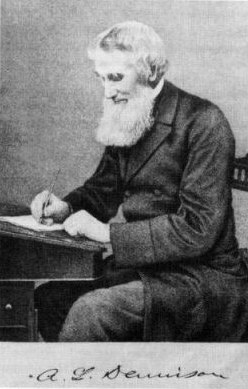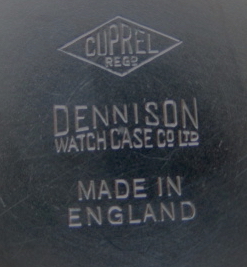 ---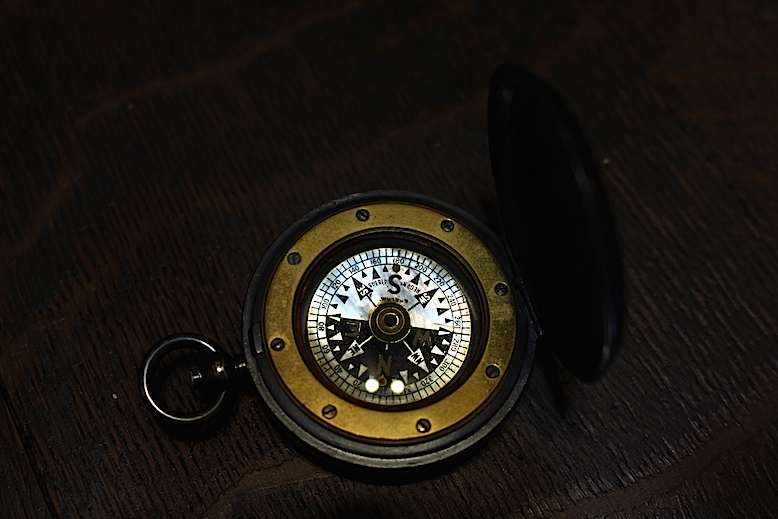 ---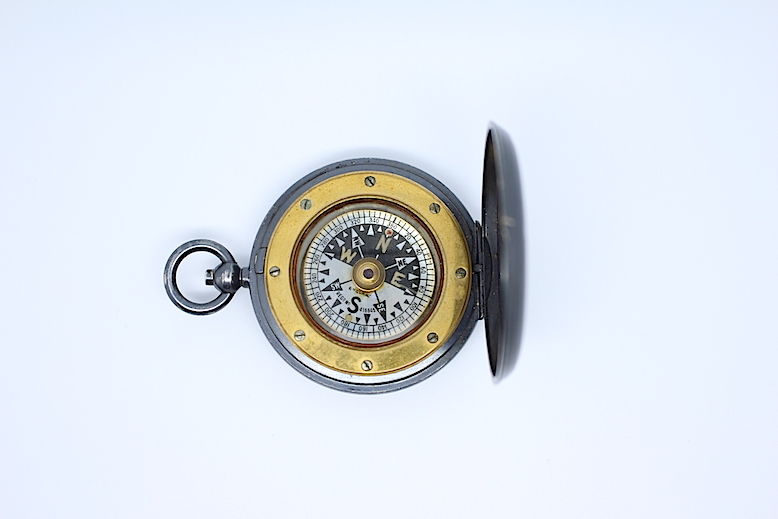 ---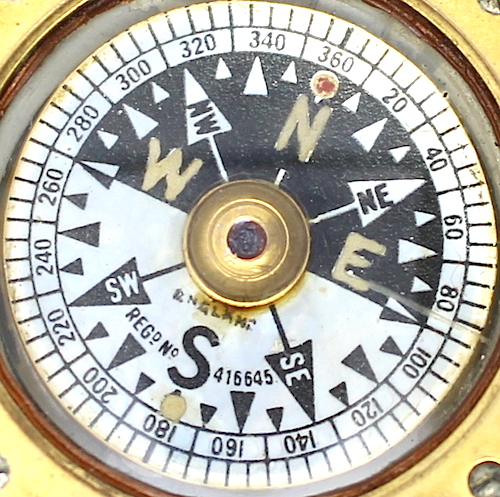 ---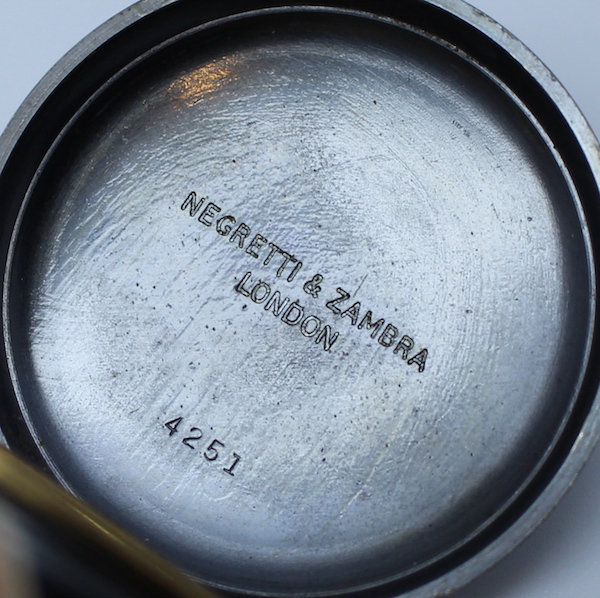 ---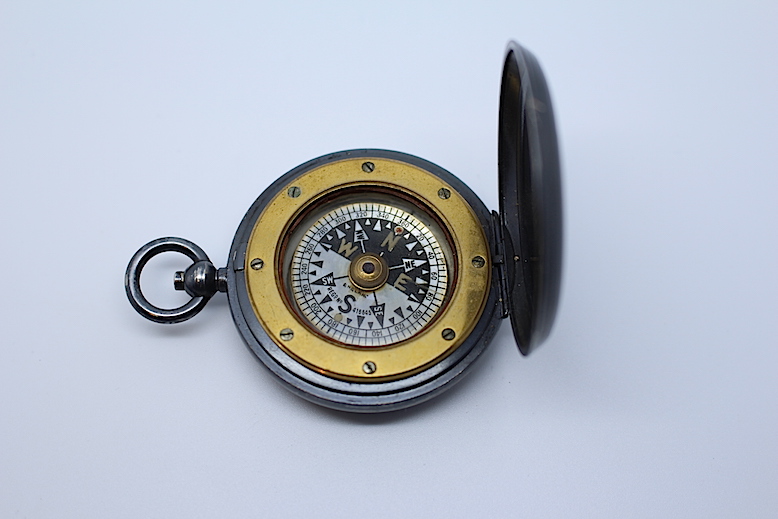 ---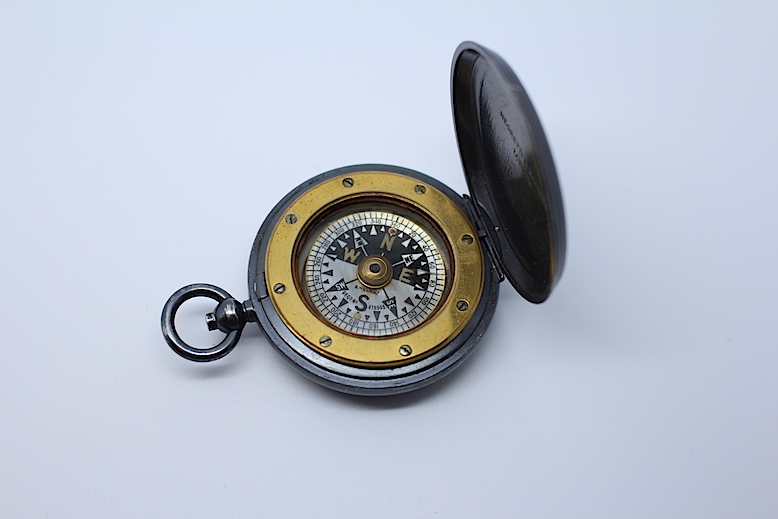 ---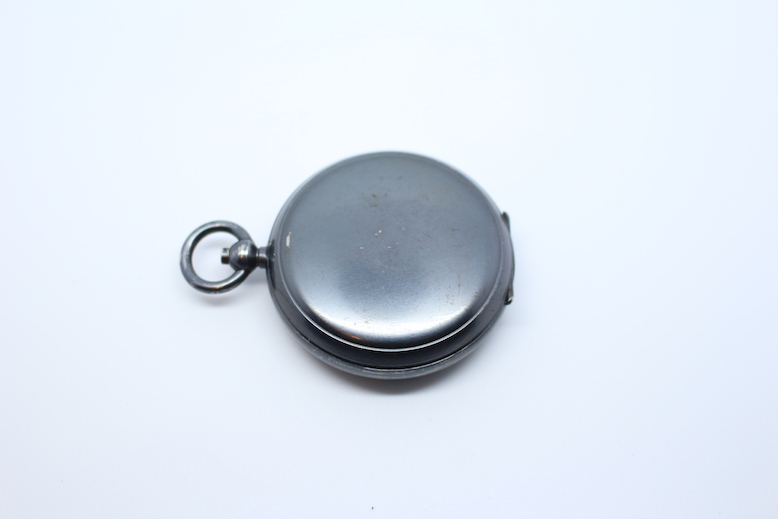 ---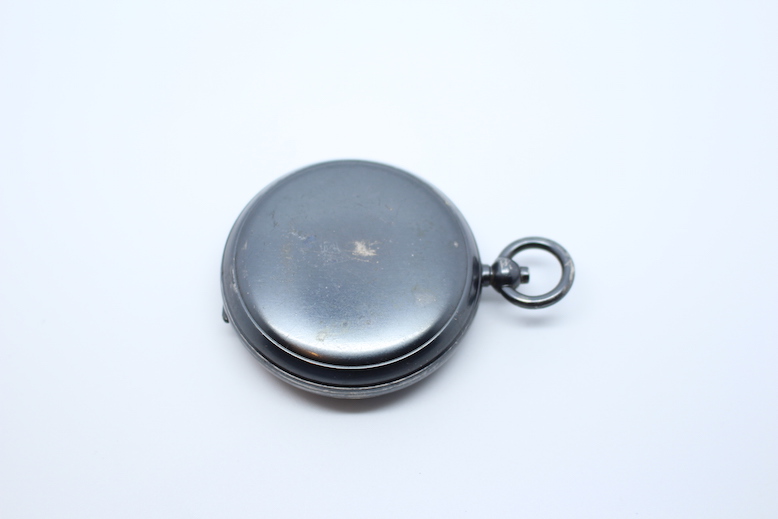 ---