Code BA13041850: Georgian Long-Neck Hallmarked Silver Compass by Abraham, Bath, 1803

This is a rare Georgian Long-Neck open-face Silver compass dating from 1803 and made by ABRAHAM, BATH.

"Joseph Abraham was an optician to The Duke of Gloucester and His Grace The Duke of Wellington, he was also a scientific instrument maker, including globes, telescopes, compasses, draftsman's drawing sets and of course barometers. He worked in Bath for many years, firstly from St. Andrews Terrace (1809-1811) and then from 7, Bartlett Street (1818-1842). It is believed that Joseph retired in 1845."

The case is sterling silver with London 1803 silver hallmarks on the back. The silver case is still in excellent condition without any dings or dents. The bow has a very nice design typically used in the late 1700s and early 1800s. The same design was used on pocket watches of this era as well. The compass has a porcelain dial signed ABRAHAM, BATH. The porcelain dial is free of chips or hairlines. The transit lock can be activated by sliding a small lever under the long neck. The dial is covered with its original glass crystal free of chips and scratches. The compass is precise and find North easily. This is an extremely rare compass measuring 28mm in diameter (the smallest long-neck compass ever seen) and 44mm from bottom to bow.
SOLD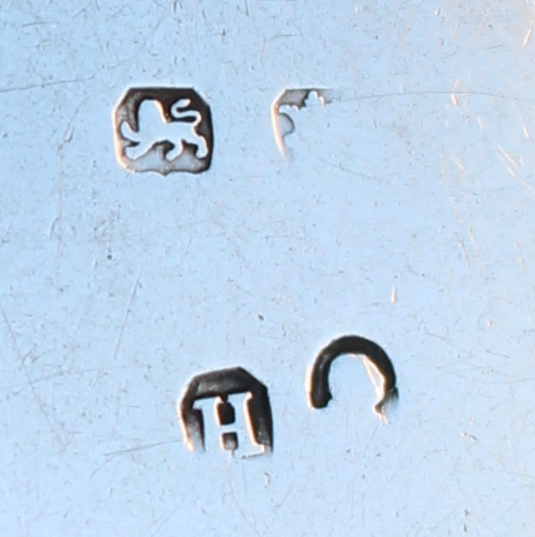 ---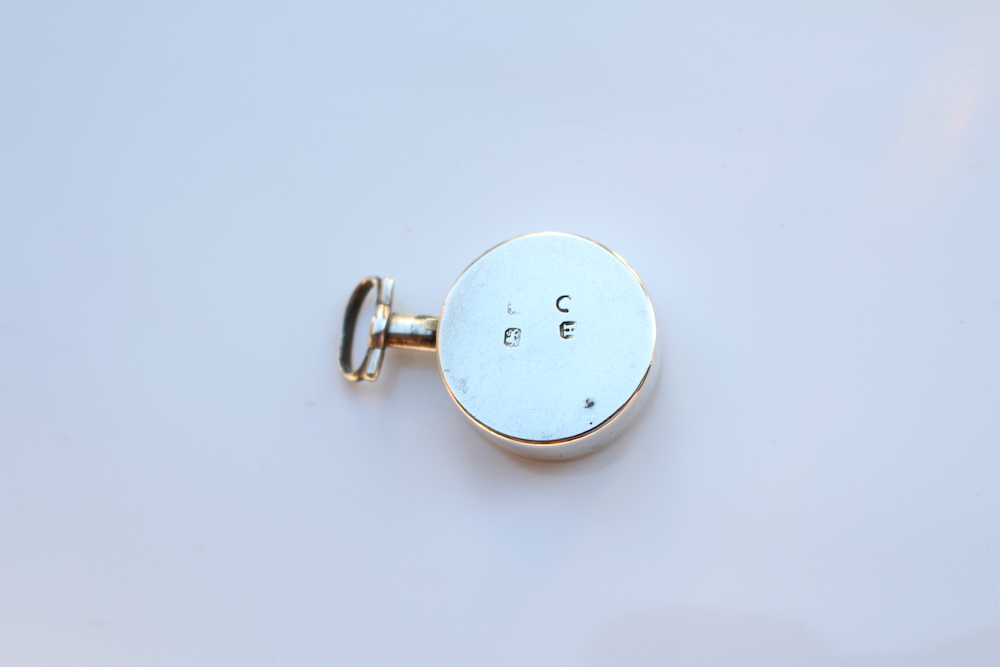 ---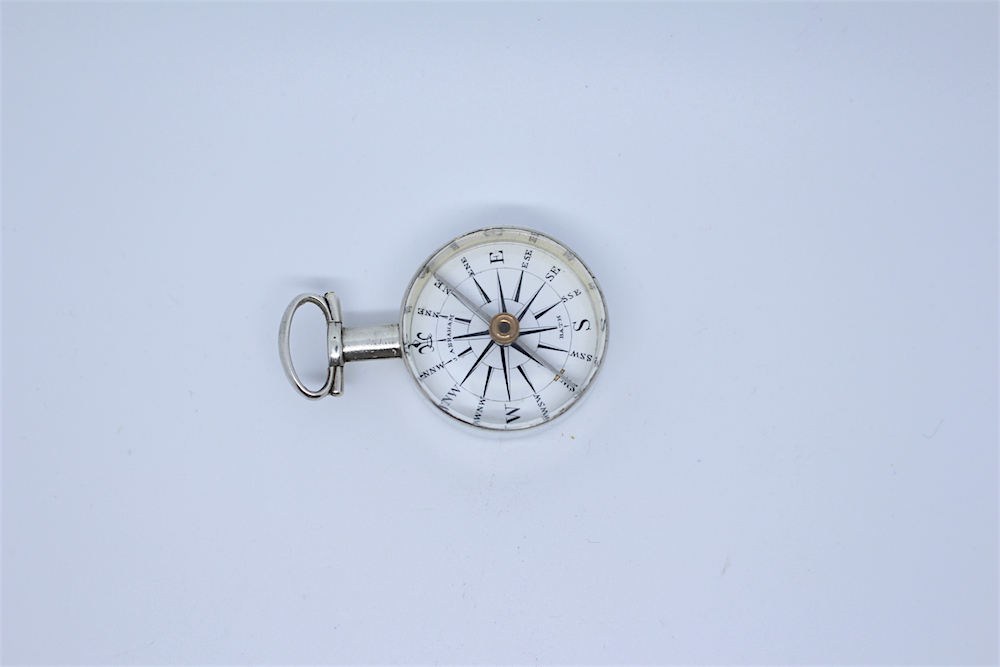 ---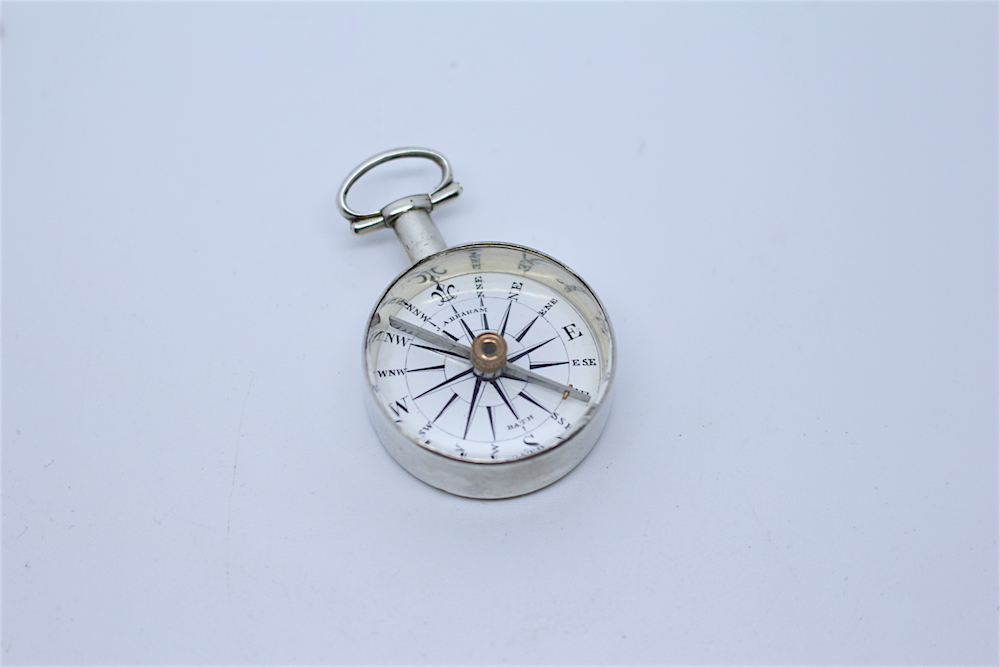 ---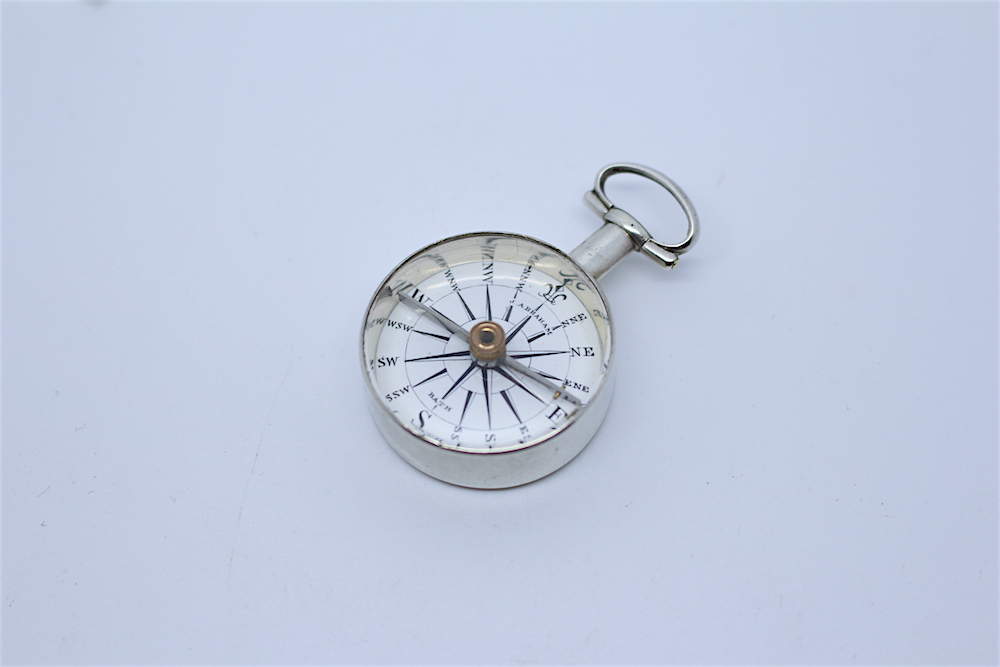 ---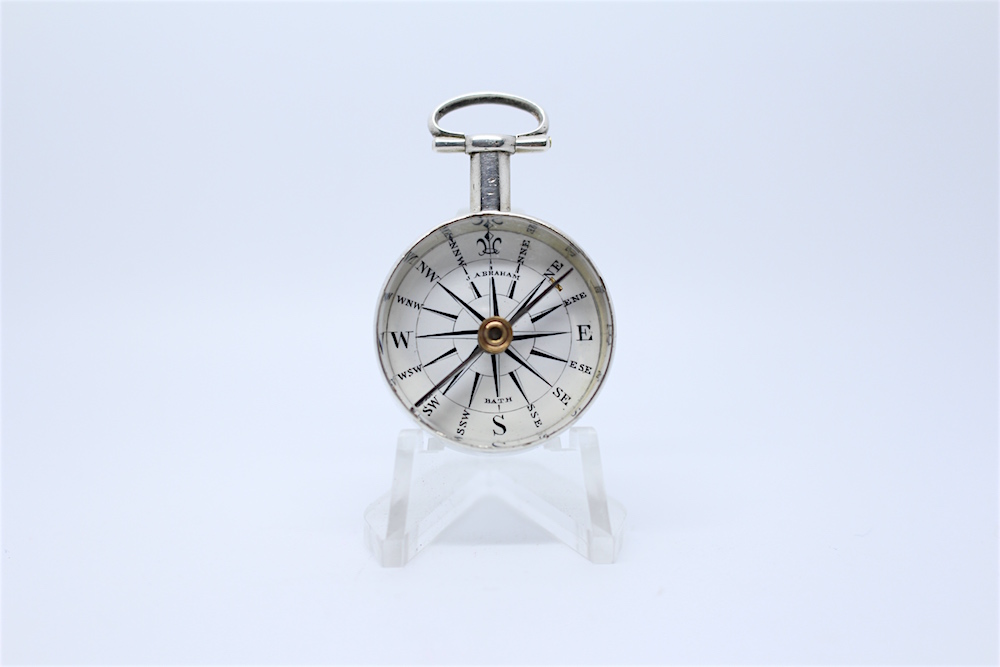 ---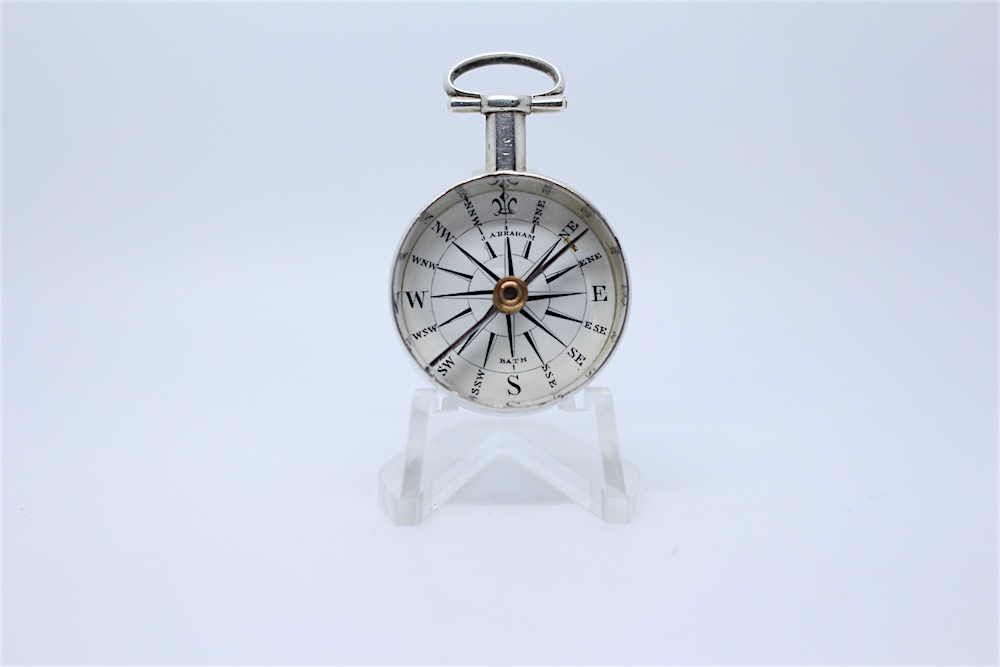 ---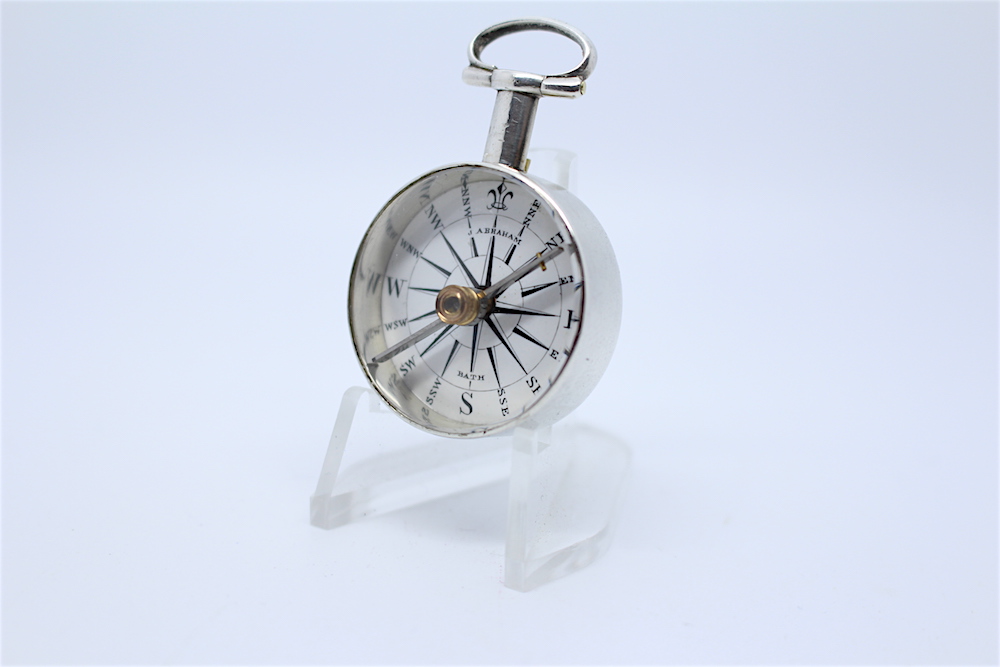 ---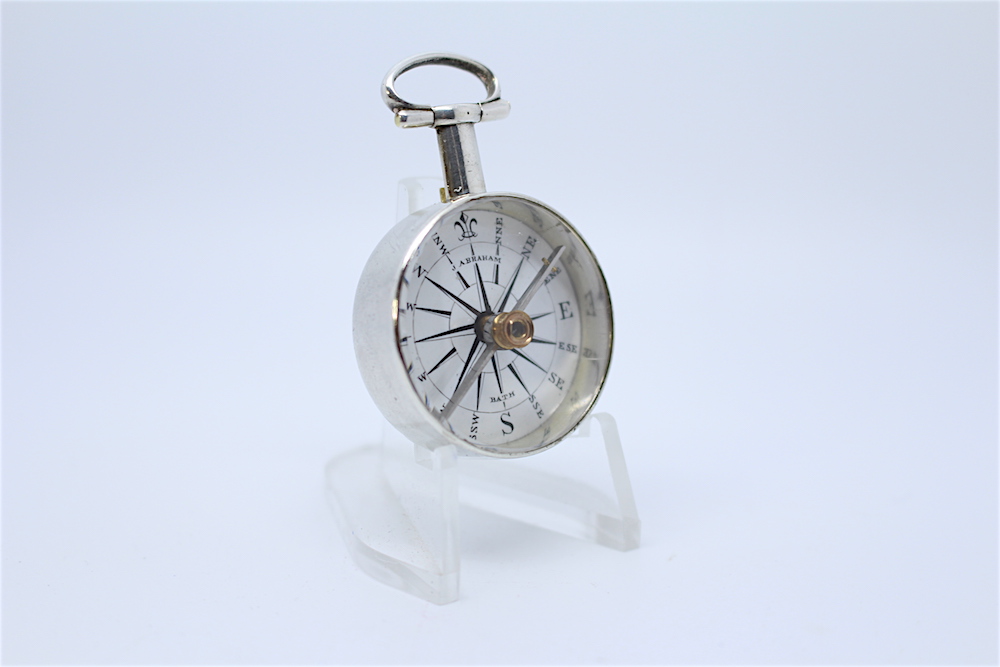 ---